Why You Should Ask For the Baby Shower Gifts You Want
I Didn't Ask For What I Really Wanted at My Baby Shower, and I Still Regret It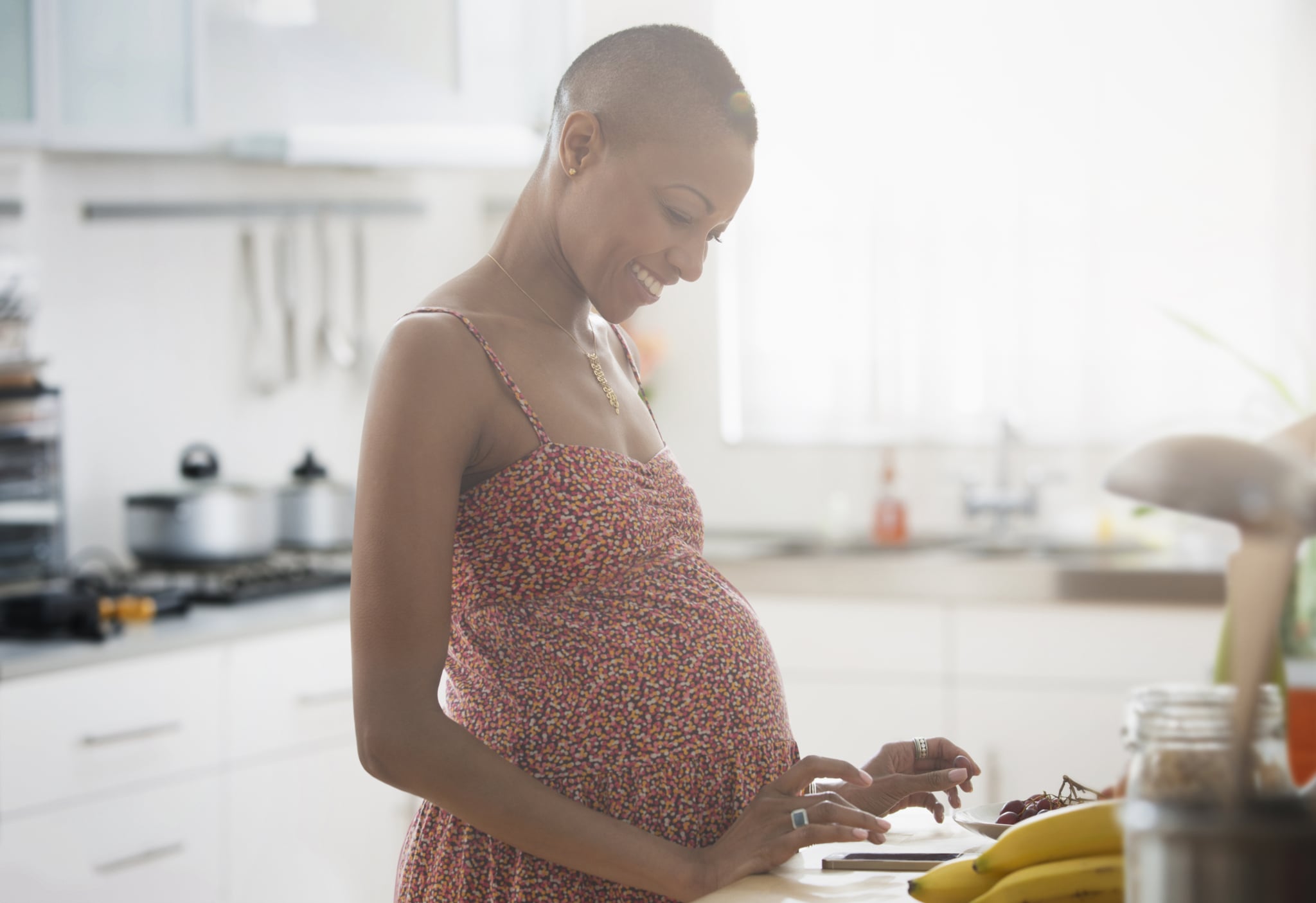 Food, mocktails, fun party games, free stuff, and friends . . . honestly, baby showers are pretty much what a mom-to-be's dreams are made of. Including my own. There's only one regret I have about hosting my baby shower, and it bothers me to this day: I didn't ask for the one gift I really wanted.
Let me be clear, though: I'm extremely grateful for all of the sweet and thoughtful baby gifts I received. From a changing table to those cute little washcloths to diapers to board books to literally everything else a baby who isn't even born yet could ever want, I felt like I hit the baby-product lotto with the generosity of my friends, family, and coworkers, and I can't thank them enough. Still, I felt totally weird asking for the one present at the top of my list — an experience gift for my baby and I, so that we could start attending mommy-and-me classes as soon as she was old enough.
I wanted to do everything that I could to bond us together as a family.
From the day I found out I was pregnant, I dreamed of taking cute mommy-and-me classes. Parent-and-child yoga, infant and toddler gymnastics, baby music and movement sessions — I wanted to try them all. I know that some parents aren't interested in those kinds of classes, but I was the polar opposite. I knew that I would be a single mom early on in my pregnancy, so right away, I wanted to do everything that I could to bond us together as a family. In my mind, being able to take my daughter to those types of mommy-and-me classes meant that I could still give her the world, even if I was doing it all without a partner to emotionally and financially support us. I didn't want my situation to define her or prohibit her from having it all — and being able to enjoy these types of experiences together meant that it wasn't.
Unfortunately, as a single parent, and given my financial situation, I knew I wouldn't be able to afford any of those classes on my budget, no matter how badly I wanted to do them.
When it came time to plan my baby shower and create a registry for gifts, I was very particular with each item that I placed on it. I only asked for the must haves. I'm extremely lucky, and I had an outpouring of support from the people in my life. They were all eager to ask me what things I needed and wanted, letting me know that they were more than happy to help out — but if I couldn't afford it myself, I wasn't going to ask someone else to buy it.
So every time someone asked me what I really wanted for my baby, I couldn't bring myself to admit that I wanted a gift certificate for a mommy-and-me class session. Was it too selfish to ask for a membership to somewhere like The Little Gym? Is it tacky to ask for something like a baby dance class? Every time I would go to ask for it, I chickened out because it was more expensive than the average gift — and because it wasn't a necessary baby item that I absolutely couldn't live without, like a bassinet or baby bouncer. Not to mention, mommy-and-me class gift certificates really aren't something that I could add to a Buy Buy Baby registry.
My daughter was born prematurely in mid-March, right after my baby shower. She spent nearly two weeks in the Neonatal Intensive Care Unit, and those extended days in the hospital were extremely hard on me. As a new mother, I had spent the entire pregnancy waiting, wanting, wishing, and praying for my sweet little baby. Watching her from a distance with a feeding tube and wires — without being able to hold, kiss, or snuggle her during her first few days of life — was a deeply painful kind of heartbreak that I've never felt before.
To ease my own mind, I spent those days in the NICU dreaming about my newborn and I attending those mommy-and-me classes, made complete with sweet baby laughs, smiles, and giggles. Thinking of how much fun we'd have participating in those classes one day gave me so much hope. I held tight to those dreams, and they kept me going through those tough days.
It took a while to get on my feet financially after my daughter was able to come home from the NICU. She was around 2 years old when we attended our first parent-child class at The Little Gym. I'm so glad we finally made it. But to this day, I still regret not asking for a mommy-and-me class gift certificate, so that we could have made my dream a reality even sooner.
Image Source: Getty / Jose Luis Pelaez Inc