CDC Changes Social Distance Requirement in Schools to 3 Feet
In a Monumental Shift, CDC Relaxes Distance Requirements In Schools From 6 Feet to 3 Feet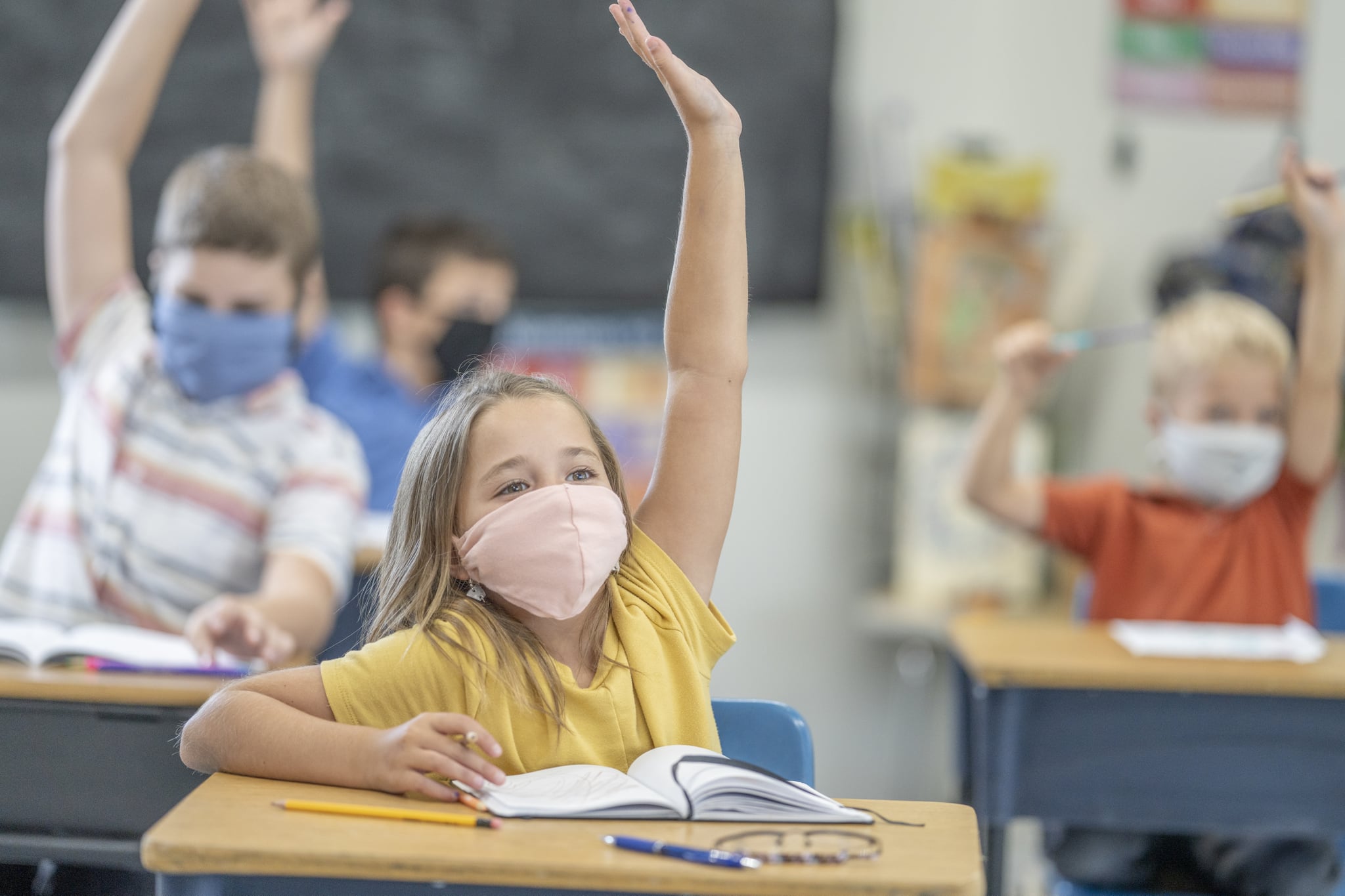 The Centres For Disease Control and Prevention has updated its guidance for schools and has loosened its restriction on social distancing between students from six feet to just three feet.
This change, which was was announced by the agency on Friday, comes after several new studies revealed that lowered physical distance polices could be adopted in school settings without negatively affecting student or staff safety. One such study, which took place in Massachusetts public schools, found there was no difference in COVID-19 rates between schools that mandated three feet of distance versus six.
The stipulation? As long as everyone wears their masks and continues to follow safety protocols for mitigating the spread of COVID – namely, hand-washing and symptom screening.
The new guidelines still call for six feet of distance between adults and students as well as in common areas, such as lobbies and auditoriums, and when masks are off, such as while eating. The CDC also noted that activities that include singing or shouting should continue to adhere to the original maximum distance advice. (The six-foot rule, of course, still applies for the general public.)
This course-correction is a monumental shift that will offer many schools – which have been required to operate on part-time or staggered hybrid schedules in order to reduce class sizes – the opportunity to return to in-person learning with more robust attendance. It may lead to many districts opening their doors full-time five days a week.
The news comes just days after the White House announced $122 billion in COVID relief funding to K-12 schools nationwide and within President Joe Biden's goal of safely reopening the majority of schools within the first 100 days of the administration.
Image Source: Getty / FatCamera