What Pregnant Women Need to Know About Coronavirus
Here's What You Should Expect If You're Pregnant During the Coronavirus Outbreak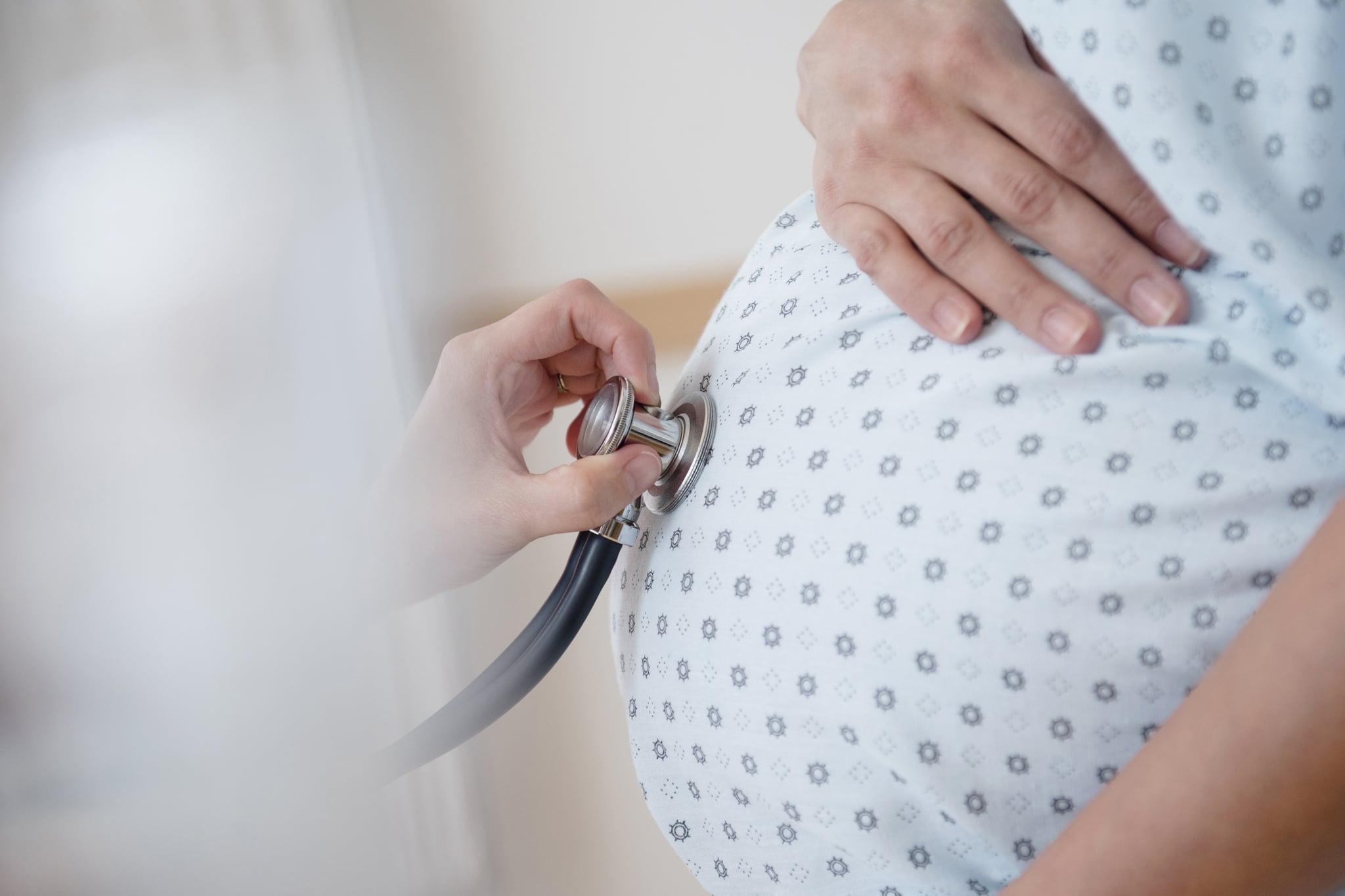 — Additional reporting by Ange Law
As hospitals and medical professionals are scrambling to care for an influx of coronavirus patients while bracing for exponentially more, pregnant women should expect to experience some changes to their typical prenatal care.
The good news is that current available data suggests that pregnant women aren't at an increased risk for contracting COVID-19, and that if they are infected, the illness doesn't seem to be passed on to their babies. However, because very little is still known about the virus, there are currently no recommendations specific to pregnant women regarding the evaluation or management of this disease. Here's what doctors and researchers do know so far.
Are Pregnant Women At a Greater Health Risk Due to the Coronavirus?
Very small studies have indicated that women who are pregnant are not among the the demographics of people, like the immunocompromised and the elderly, who are more susceptible to getting the coronavirus. Nonetheless, according to the Royal College of Obstetricians and Gynaecologists (RCOG), pregnant women should still be considered an "at-risk population" for COVID-19 because some viral infections are worse in pregnant women.
Put simply, women naturally have decreased immunity during their pregnancies, so it's still possible that they could contract it.
Can Pregnant Women's Unborn Babies Contract the Virus From Their Mother?
Initial evidence from two China-based studies indicates that pregnant women infected with COVID-19 don't appear to pass it to their babies. In a small study published in The Lancet earlier this month, women who had the virus during their third trimester were tracked. They all delivered via C-section and gave birth to infants in relatively good health. Researchers found no evidence of the virus in samples of amniotic fluid or umbilical cord blood from six mums, nor from throat swabs in six babies.
More recently, Chinese researchers who followed four pregnant women who tested positive for COVID-19 reported that they gave birth to full-term infants who did not develop serious symptoms like fever, cough, or diarrhoea. Of the three babies tested for the virus, none had it. This study, which was published Monday in Frontiers in Paediatrics, surmised that "all of the four babies are doing well."
Can Women Breastfeed Their Babies If They Tested Positive For COVID-19?
The earlier Lancet study also found no evidence of the virus in samples of breast milk taken from mothers who had COVID-19. According to the NHS, there is currently no evidence to suggest that the virus can be carried in breastmilk, "so it's felt that the well-recognised benefits of breastfeeding outweigh any potential risks of transmission of coronavirus through breastmilk." It is important to note that the main risk of breastfeeding is the unavoidable close contact between a mother and their baby, as you may share infective airborne droplets, which could lead to the baby being infected after birth.
The NHS recommends that all mothers to have a discussion with their midwife or doctor to assess the risk. If you are confirmed or suspected to be positive for COVID-19, it is suggested that you do your best to reduce the risk of infection. You can do this by washing you hands before touching the baby, breast pump, or bottles, wearing a face-mask when feeding at the breast, following recommendations for pump cleaning after each use, and consider asking someone who is well to feed expressed breast milk to your baby.
What Should Pregnant Women Expect in Terms of Restrictions at Their Hospital?
The advice varies hospital to hospital, so it is best to speak to your assigned midwife or obstetrician for your hospital's exact restrictions.
Generally speaking, Gill Walton, CEO of the Royal College of Midwives suggests that "if you are pregnant, with no coronavirus symptoms, you should continue to go to your antenatal appointments as usual, while following the social distancing guidance of keeping a two-metre distance from others and using private transport if possible. Even if you have symptoms, contact your midwife and they will work with you to ensure you continue to get the care and support you and your baby need."
In the past, an expectant mother could bring in her partner as well as a parent, doula, or birth photographer. Now, the NHS has restricted the number of people admitted into a maternity ward, which means only one support person per patient is allowed (and they must not be experiencing symptoms of COVID-19).
Last week, The Guardian reported that most maternity wards in the UK are experiencing a shortage of midwifery staff. However, the NHS has also suspended home births and water births to both reduce to risk of COVID-19 transmission to midwifes in the community, and also to "enable us to provide safe care to all women having a baby under our care."
POPSUGAR aims to give you the most accurate and up-to-date information about the coronavirus, but details and recommendations about this pandemic may have changed since publication. For the latest information on COVID-19, please check out resources from the WHO, the NHS, and GOV.UK.
Image Source: Getty / JGI/Jamie Grill