Best Space-Saving Bags
These Insane Space-Saving Bags Are an Overpacker's Dream — and Only $17 on Amazon
As POPSUGAR editors, we independently select and write about stuff we love and think you'll like too. If you buy a product we have recommended, we may receive affiliate commission, which in turn supports our work.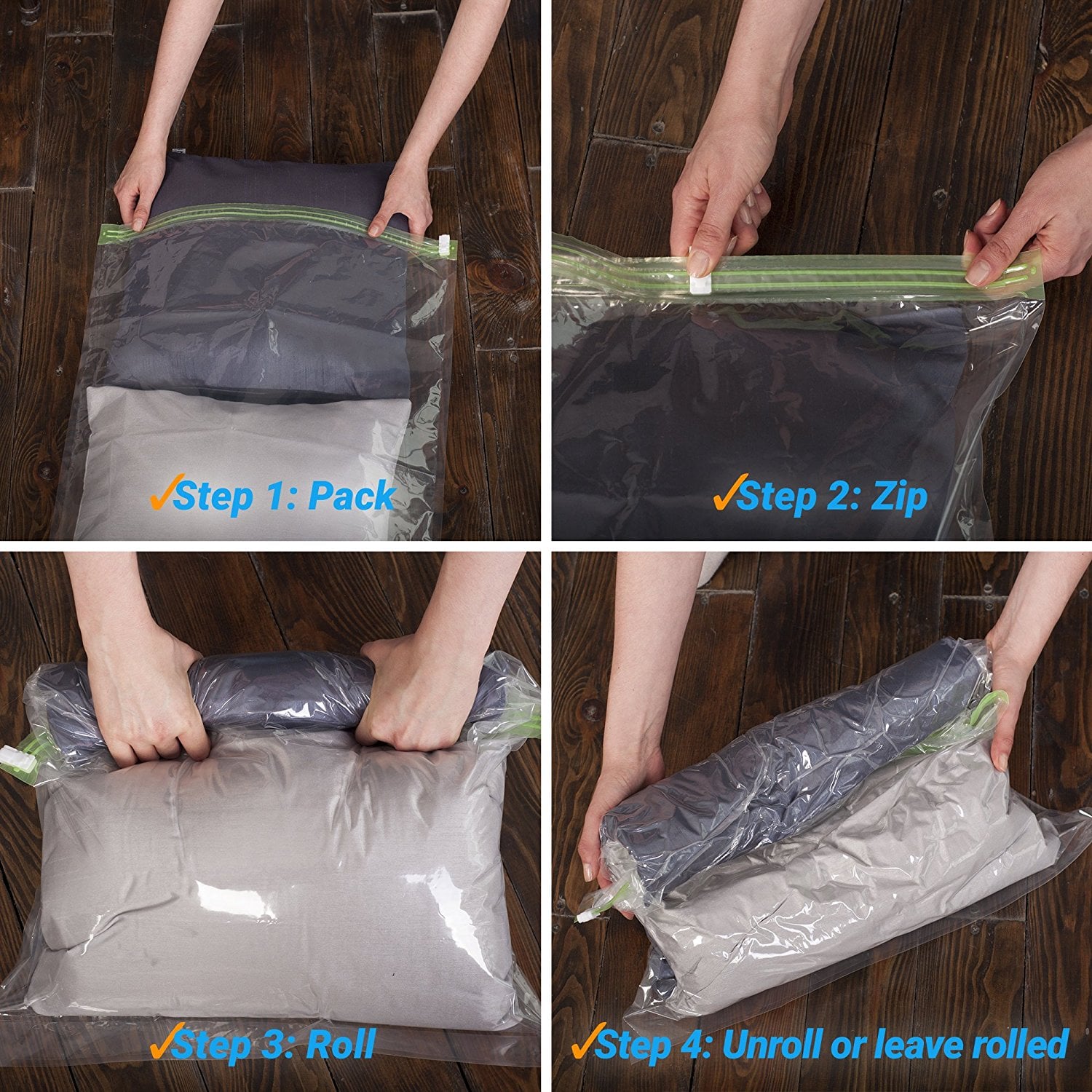 I'm guilty. . . I'm one of those people who fills my suitcase to the brim and can barely close it. A few years ago I was moving abroad and had to pack up my whole life into just a few suitcases. A friend recommended I try using The Chestnut Travel Space Saver Storage Bags ($17). Not only did they save my life, but now I can't life without them.
These compressed bags standout from the rest; while others need vacuums or pumps to suck the air out, you simply just roll these pouches up. The airtight seal makes it so you can pack up to three times the clothes in your bag.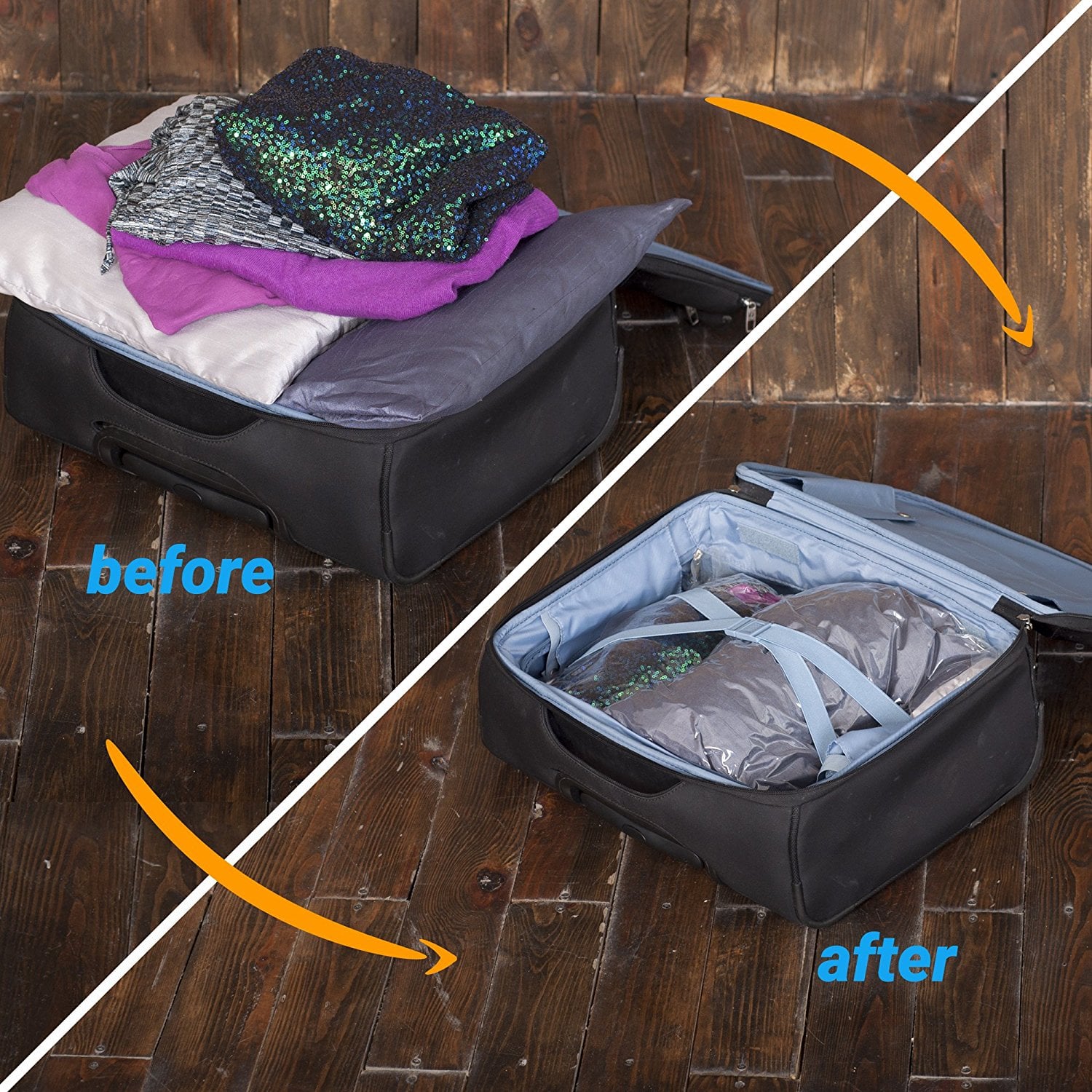 After becoming obsessed with these, I quickly started using them on every trip and even around the house. During Summer I fold up all my heavy jackets and blankets for easy and secure storage. It keeps my items safe from dust, bugs, moths, odor, and dampness.
These bags are totally worth a try. With over 1,000 positive reviews on Amazon these convenient packers are rising in popularity — they're up 1,300 percent in sales! Give them a try — you'll become addicted.