Giant Unicorn Sprinkler
Someone Invented a GIANT Unicorn Sprinkler, and Where Has It Been All My Life?
As POPSUGAR editors, we independently select and write about stuff we love and think you'll like too. POPSUGAR has affiliate and advertising partnerships so we get revenue from sharing this content and from your purchase.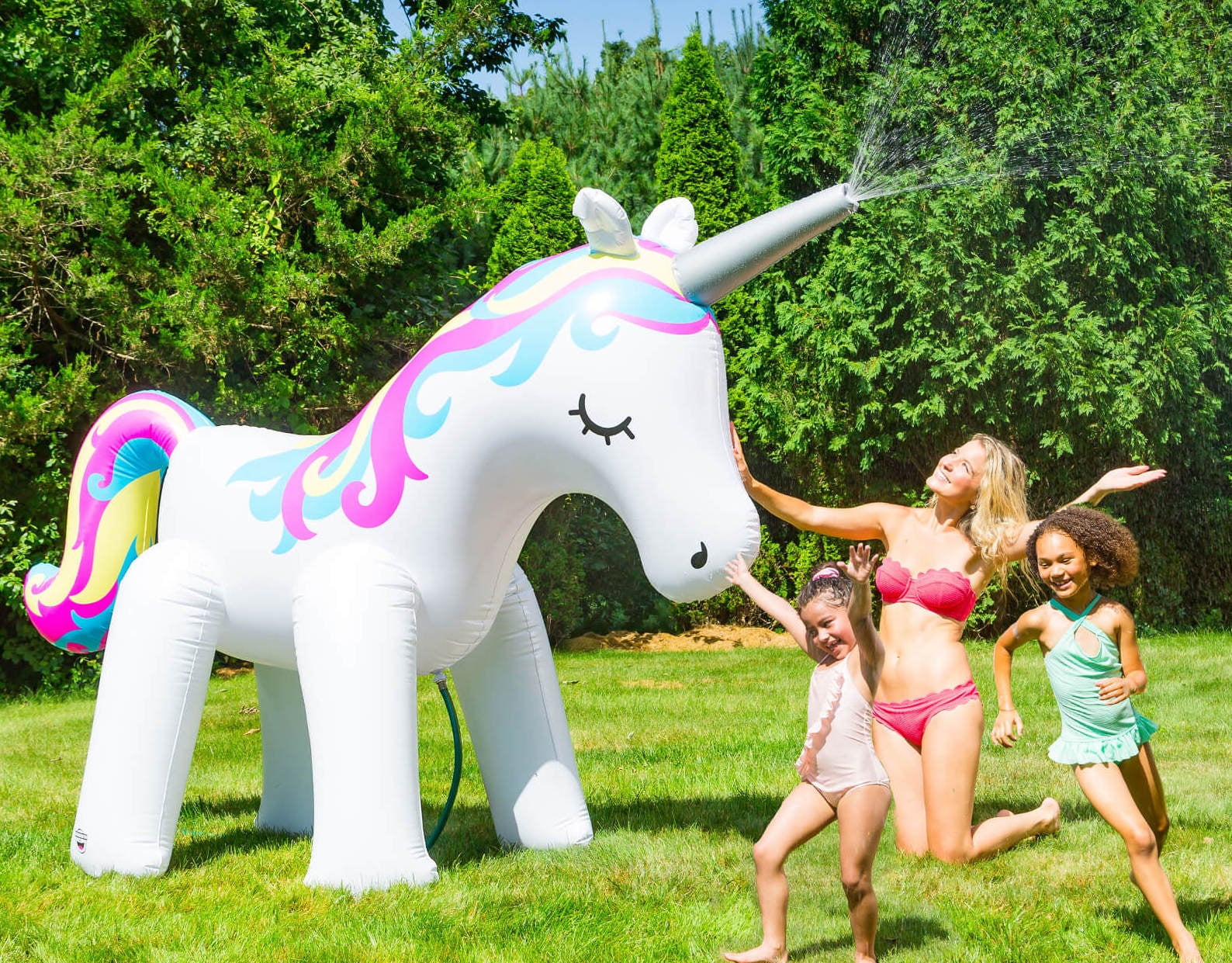 Sure, your friends might have some of the coolest pool floats out there. But you know what they don't have? A giant unicorn sprinkler (£60). Just when we thought we had finally got over the mythical creature, someone invented a 6-foot-tall Pegasus that sprays magic water from its majestic horn, and, you guessed it, it's magical.
Easily inflatable, this mystical creature will provide fun all day long thanks to a simple connection to your garden hose. Easy-peasy. So grab your unicorn beer, unicorn snacks, and unicorn homewares, and get ready to become the queen of Summer parties. A similar sprinkler is also available at Aldi UK, Firebox, and Amazon, but they're selling quickly, so get in there fast.