Urban Outfitters Mermaid Flipper
Urban Outfitters Is Selling a Mermaid Flipper That'll Make You Swim Like a Fish This Summer
As POPSUGAR editors, we independently select and write about stuff we love and think you'll like too. POPSUGAR has affiliate and advertising partnerships so we get revenue from sharing this content and from your purchase.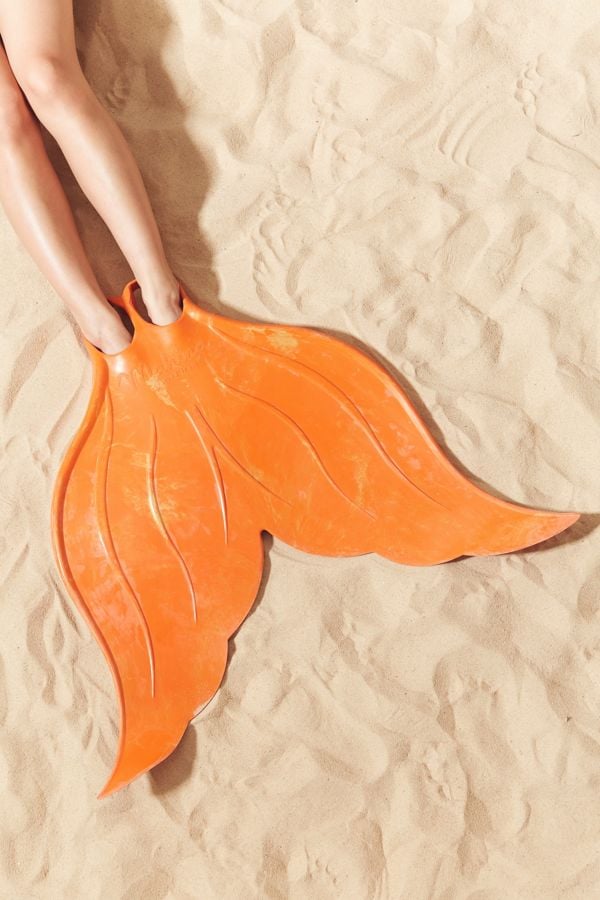 At this point, there's a pretty small chance that you'll ever be able to quit your day job to lounge around under the sea as a full-time mermaid, but thanks to this cool mermaid flipper from Urban Outfitters, you'll at least be able to come close. The retailer is currently selling a pair of mermaid fin flippers, so that you and your friends can glide through the waves this Summer and live life like the mermaids you've always wanted to be.
The UO Mermaid Flipper ($100) is made with recycled rubber and is designed to help you cut through the water like a fish. It comes in orange and turquoise and is available in women's sizes small, medium, and large. Shop the flipper ahead before making your way to the nearest beach to test it out.