Floating Wine Glasses
All We Want This Summer Are These Floating Wine Glasses
As POPSUGAR editors, we independently select and write about stuff we love and think you'll like too. POPSUGAR has affiliate and advertising partnerships so we get revenue from sharing this content and from your purchase.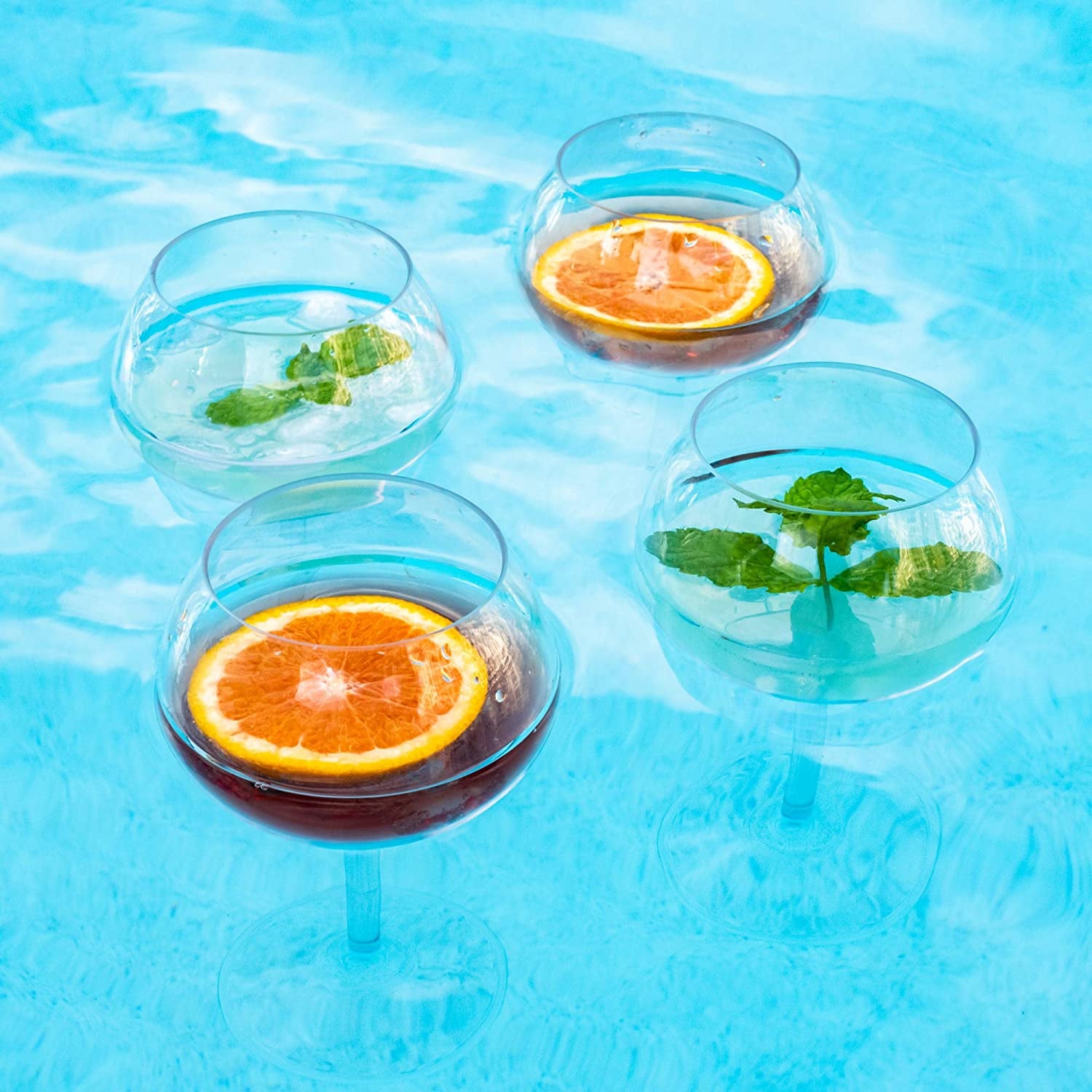 This summer may look a little different, but the weather's still going to be beautiful, and we're going to have as much fun soaking up the sun when we can. While we may not be heading off on any tropical holidays, we're going to make the most of our backyards. If we're spending the day in the pool, we're going to do it with a drink in hand, and that means using these genius Floating Wine Glasses ($23 for two).
Think about it; you're having a relaxing day lounging about, and now you can do it with your favourite Rosé or cocktail. These glasses are shatter proof, and if you don't have a pool, they're perfect for the bathtub, too! Now this is a purchase we can get behind.