How to Fix Instagram Story Highlight Covers Not Working
Have Your Instagram Story Highlight Covers Disappeared? If So, There's a Potential Fix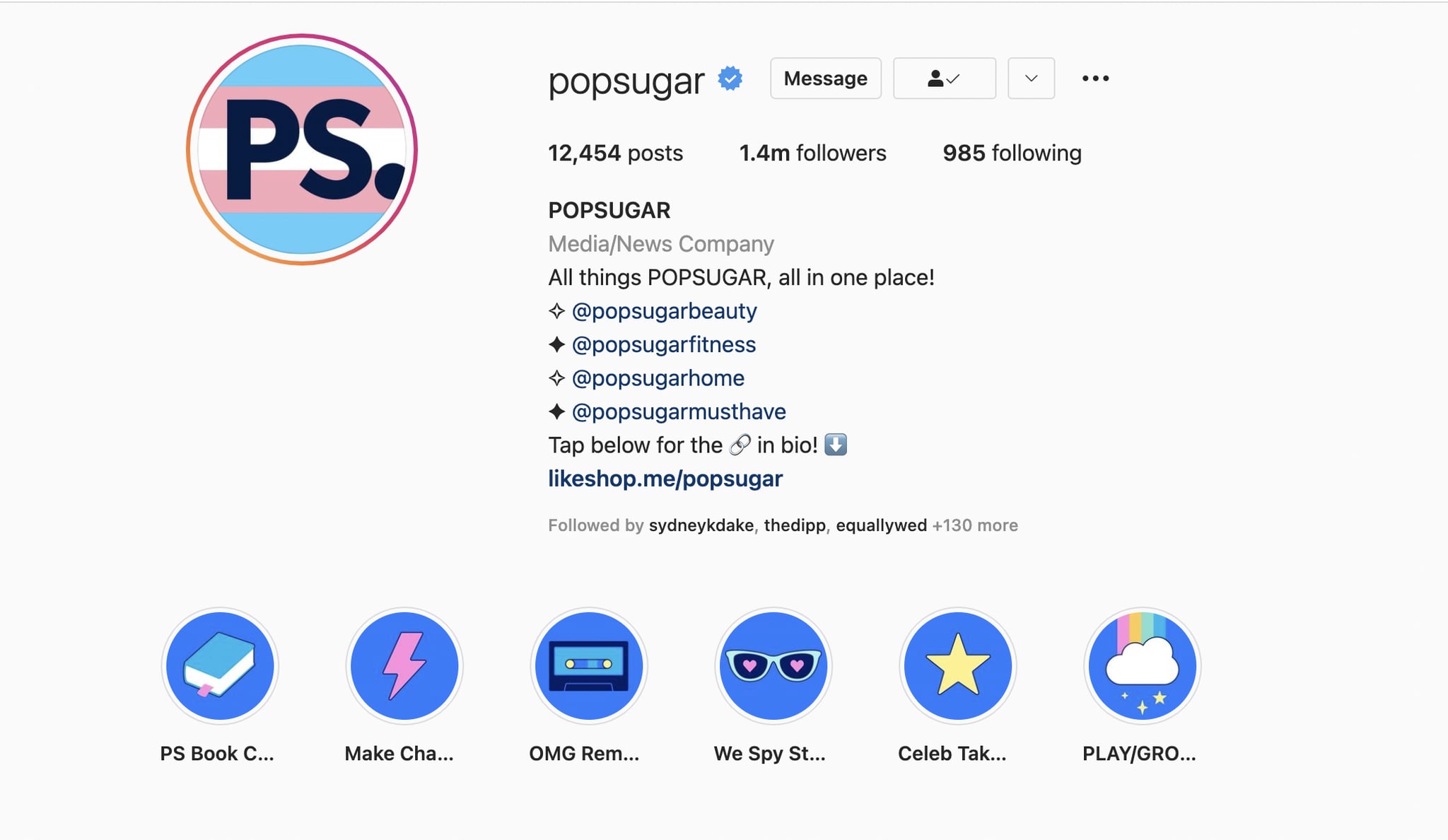 If you went to bed satisfied with the aesthetic of your Instagram Story Highlight covers only to wake up to your covers missing, you're not alone. A reported Instagram glitch seems to have caused the cover images on a profile's saved IG Story Highlights to default to the first photo posted to the Highlight, rather than the intended cover photo users had picked out. While that alone might not seem to be a huge problem, the bigger issue is that some users are reportedly having trouble changing their Highlight cover photos back. So what did those affected do? Well, obviously, they took to Twitter first: "umm why did Instagram change my highlights covers . . . and won't let me change them back?" one user wrote. As hundreds of similar tweets stacked up, the Twitterverse has worked together to solve the problem. So what's the conclusion? Here's what we've gathered.
Ok figured out how to fix it. It's glitching with pics that are in your highlights already. When picking a cover for highlight, pick one from your phone album instead of a pic you've posted to highlights before

— Teeny Tattertots (@TeenyTattertots) November 16, 2021
How to Fix Instagram Story Highlight Covers If They Aren't Working
While Instagram hasn't commented on the reported glitch just yet, Twitter users like @TeenyTattertots and more have suggested different fixes, a successful one being to upload a picture from your camera roll as the cover photo, rather than choosing a picture from the Highlight itself. If that doesn't work, try one of these methods:
Quit the Instagram app, and reopen it.
Log out of the Instagram app, and log back in.
Turn off your phone, and turn it back on.
Delete the Instagram app, and re-download it.
Sadly, there's no guarantee that these methods will work for sure. (Although, some Instagram users have seen success with them!) While it's unclear what happened, it's likely to be resolved soon. Let's just be grateful Instagram isn't down again — am I right?
Image Source: POPSUGAR Photography / Theresa Massony