Adam Rippon and Mirai Nagasu Matching Tattoos
Adam Rippon and Mirai Nagasu Have Secret Matching Tattoos Because That's What Besties Do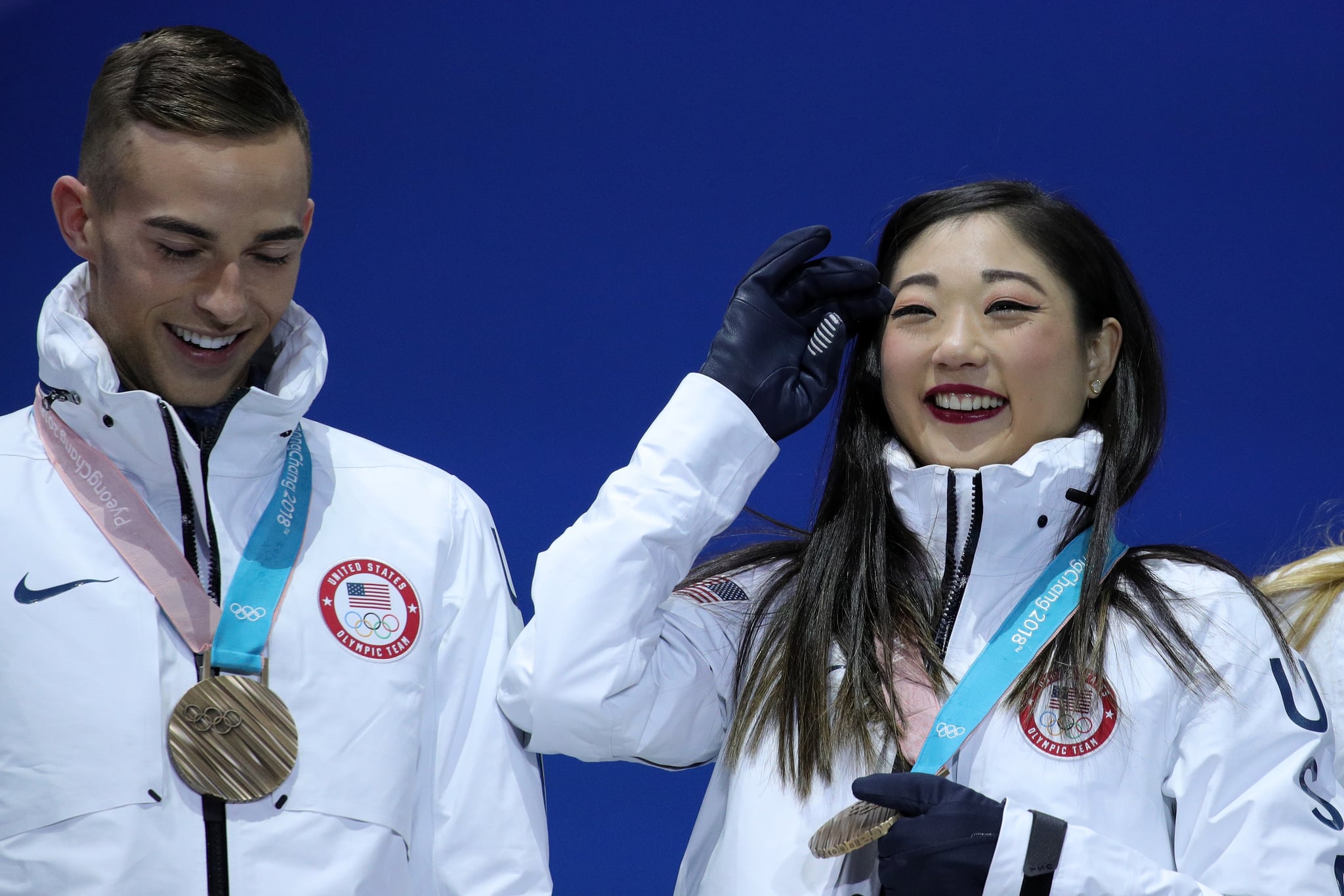 Source: Getty / Andreas Rentz
Adam Rippon and Mirai Nagasu have a lot more in common than a Team USA bronze medal for figure skating: they have matching tattoos! While discussing their adorable decade-long friendship with Yahoo Sports at the 2018 Winter Olympics, Adam explained just how close their bond is and the meaningful tattoo that they share. As much as we all can relate to their shared appreciation for double-doubles and animal-style fries at In-N-Out, the tattoo is something only they understand.
Four years ago, after they both were devastated that they weren't competing at the Winter Olympics in Sochi, Russia, Adam told Mirai he wanted to get matching tattoos and that he would get whatever she wanted. "For a while we were joking that we would get the Abercrombie moose," he told the reporter. "Finally, she found this little symbol and it's a circle with two lines through it, and it's a glyph that means power."
"So we decided that we were going to get these matching tattoos, and I have mine right on my inner thigh by my kneecap and she has hers over by her wrist." Adam has a bunch of tattoos, all in white ink, so Mirai decided to get hers in white ink as well. "It's something really personal between me and her," he added.
While many viewers totally confused Mirai's Team USA kinesiology tape for a patriotic tattoo during her long program for the figure skating team competition, what they didn't realise was that she actually does have a tattoo — we just can't see the white ink.
"There's been a lot of ups and downs since then," Adam said. "To be here now, especially with her of all people, is crazy." Watch his full interview below and then gush over Adam and Mirai's decade-long friendship with tons of throwback photos.