Amazon Eve Hansen Serum Set Review
This Serum Set From Amazon Has Everything You Need to Make Your Skin Glow
As POPSUGAR editors, we independently select and write about stuff we love and think you'll like too. If you buy a product we have recommended, we may receive affiliate commission, which in turn supports our work.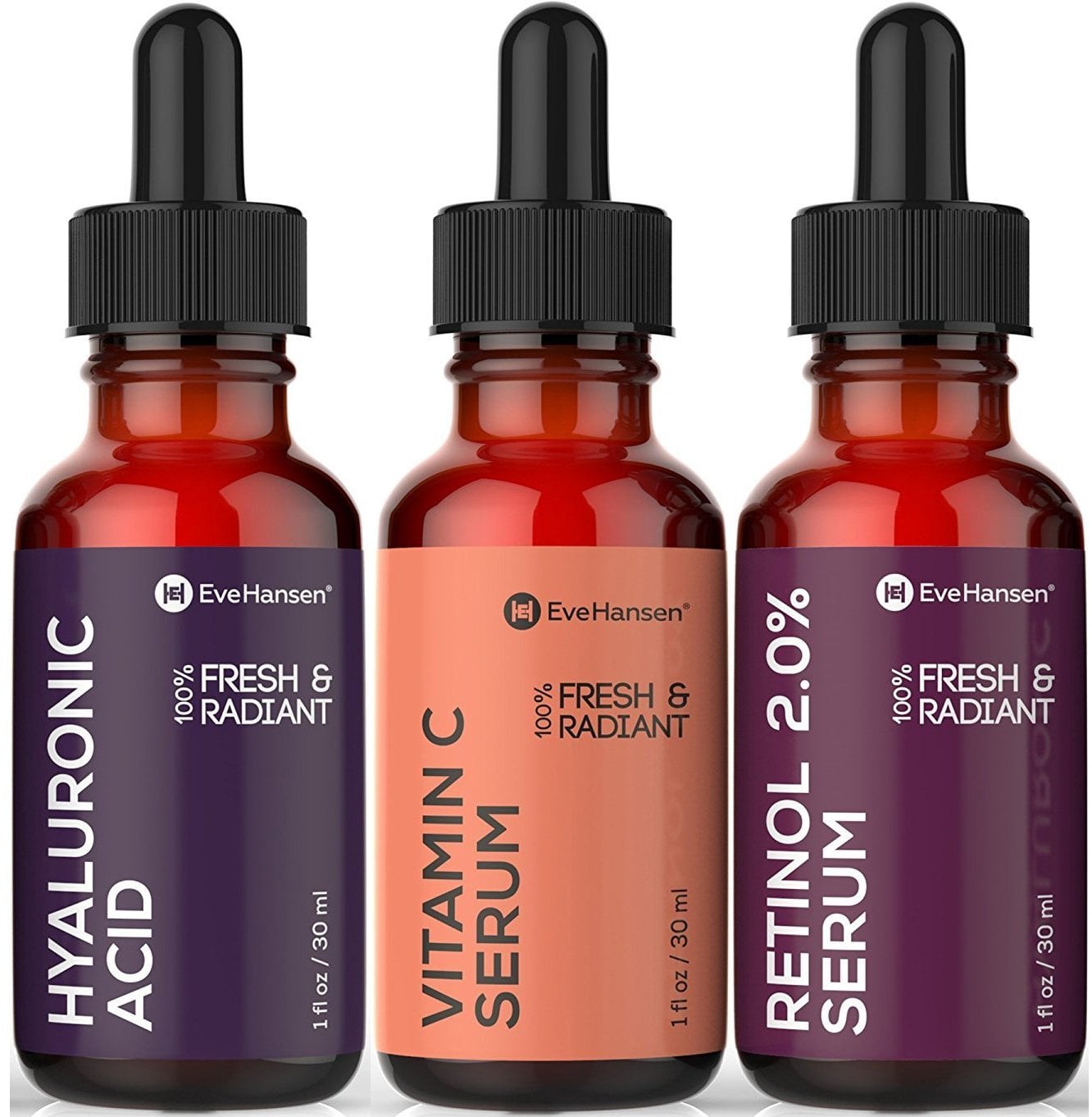 Anyone who has used serums knows that they can have an incredible impact on your skin. If you're starting a more detailed skincare routine or need a restock on your products, we've found a set that you'll love.
The Eve Hansen Anti-Ageing Skin Care Set ($26) is an affordable pack that includes three serums that will benefit anyone's skin. The set has over 400 reviews on Amazon and 4.5 stars, proving that it's a solid choice to add to your medicine cabinet.
It includes a hyaluronic acid, vitamin C serum, and retinol serum to improve your complexion. Hyaluronic acid will moisturise your skin and keep it looking plump, while the vitamin C serum will brighten and even out your skin tone.
The third bottle in the pack is a two percent retinol, which can benefit a variety of skincare concerns. Not only does retinol reduce the appearance of wrinkles, but it can also help with acne and discolouration and to help shrink pores. Just make sure to apply it at night and wear sunscreen every day, as it can make your skin more sensitive to the sun.
Adding this combination to your skincare regimen is sure to make big difference, and for less than $9 a bottle, it's a worthwhile investment.