Ariana Grande Teases Cloud Fragrance June 2018
Ariana Grande Teases a New Fragrance, As If Her Week Wasn't Eventful Enough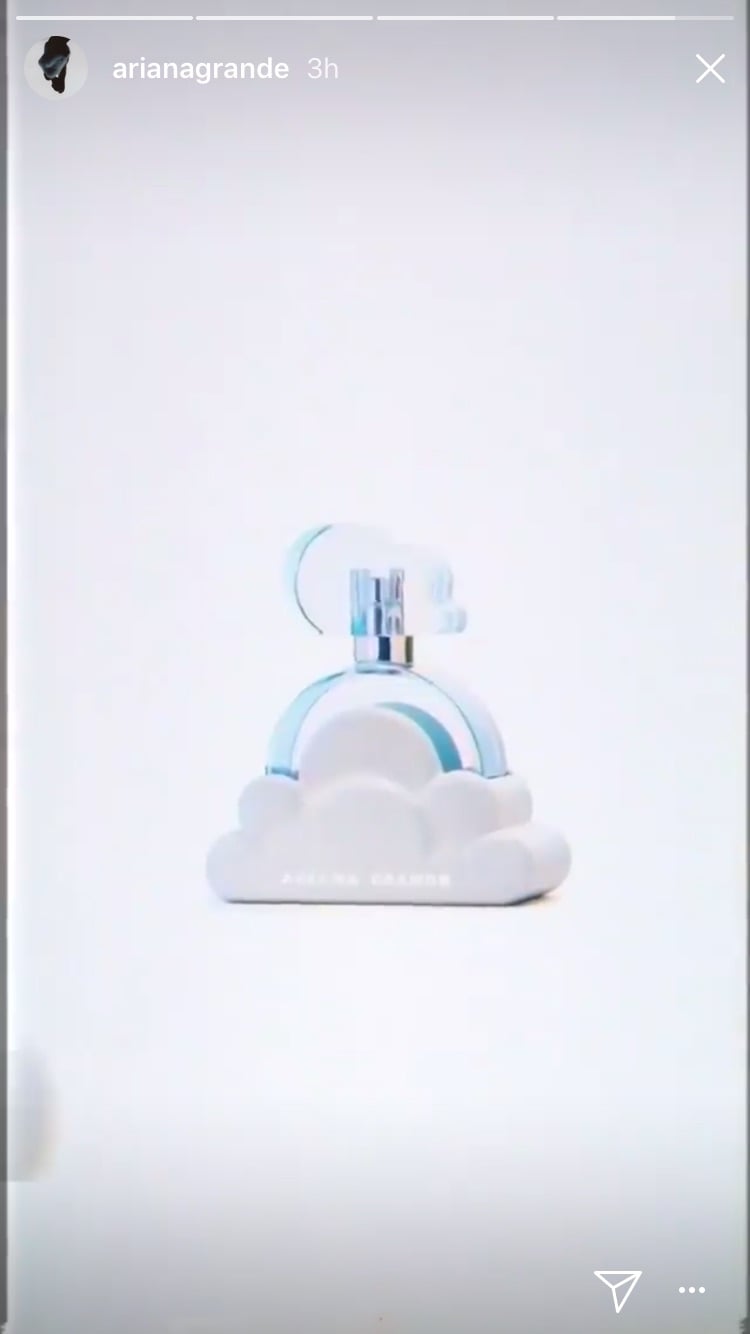 It's only Tuesday, but Ariana Grande is having quite the week. After news broke that she's engaged to Saturday Night Live's Pete Davidson (who she's dated for less time than it takes for most milks to expire), the singer announced that she will release another perfume.
The fragrance comes in packaging that resembles the cloud emoji, which Grande is fond of posting on Instagram. To tie it all together, it appears that Davidson has the cloud tattooed on his left middle finger. Aw, these two.
The "No Tears Left to Cry" singer has fronted three fragrances: Moonlight, Sweet Like Candy, and Ari. All we know about this cloud-shaped one is that it's "Coming soon," as Grande teased on Instagram. We'll keep you posted on this world wind announcement — stay tuned.