Cat Face Cloths
Cat Face Cloths Exist, and Obviously, They're Cute as F*ck
As POPSUGAR editors, we independently select and write about stuff we love and think you'll like too. POPSUGAR has affiliate and advertising partnerships so we get revenue from sharing this content and from your purchase.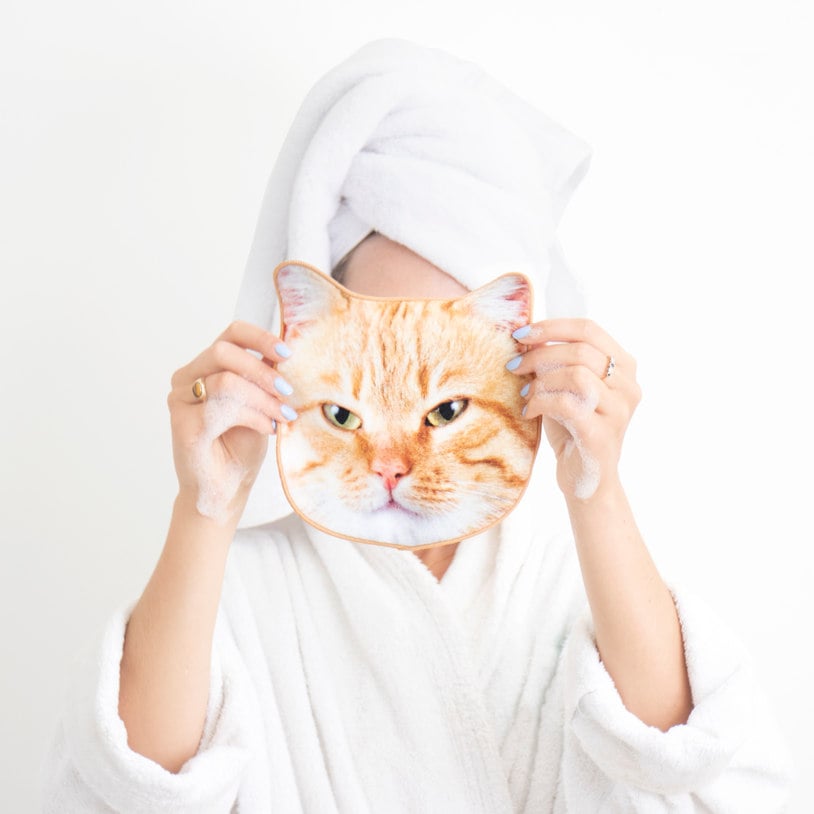 Today, in things we didn't know we needed but definitely do now: Cat face cloths (£12). Step aside, regular old muslin cloths; if they don't have kittens on them, we don't want 'em any more.
Firebox has brought our favourite furry friends into our beauty routines, and we couldn't be more grateful. The fun face towels come in four different styles, so you can make sure you get one closest to your cat (where's the tabby at, though?). As firebox puts it, these towels are "better than wiping your face on a real cat", and we can't really argue with that. If you don't want to use this as a face cloth, another suggestion is to dampen the whole thing and put it on your face to look like a "humanoid cat hybrid person". Or you can just show your cat the thing you got with their face on, and prepare for them not to care one bit.
Not a cat-lover? Please leave. Just kidding, there are doggy-shaped ones, too. Washing your face has never been so cute.