E.L.F. Cosmetics Oil Control Liquid Lotion Primer
This New $8 E.L.F. Cosmetics Primer Might Be the Answer to Your Oily Skin Prayers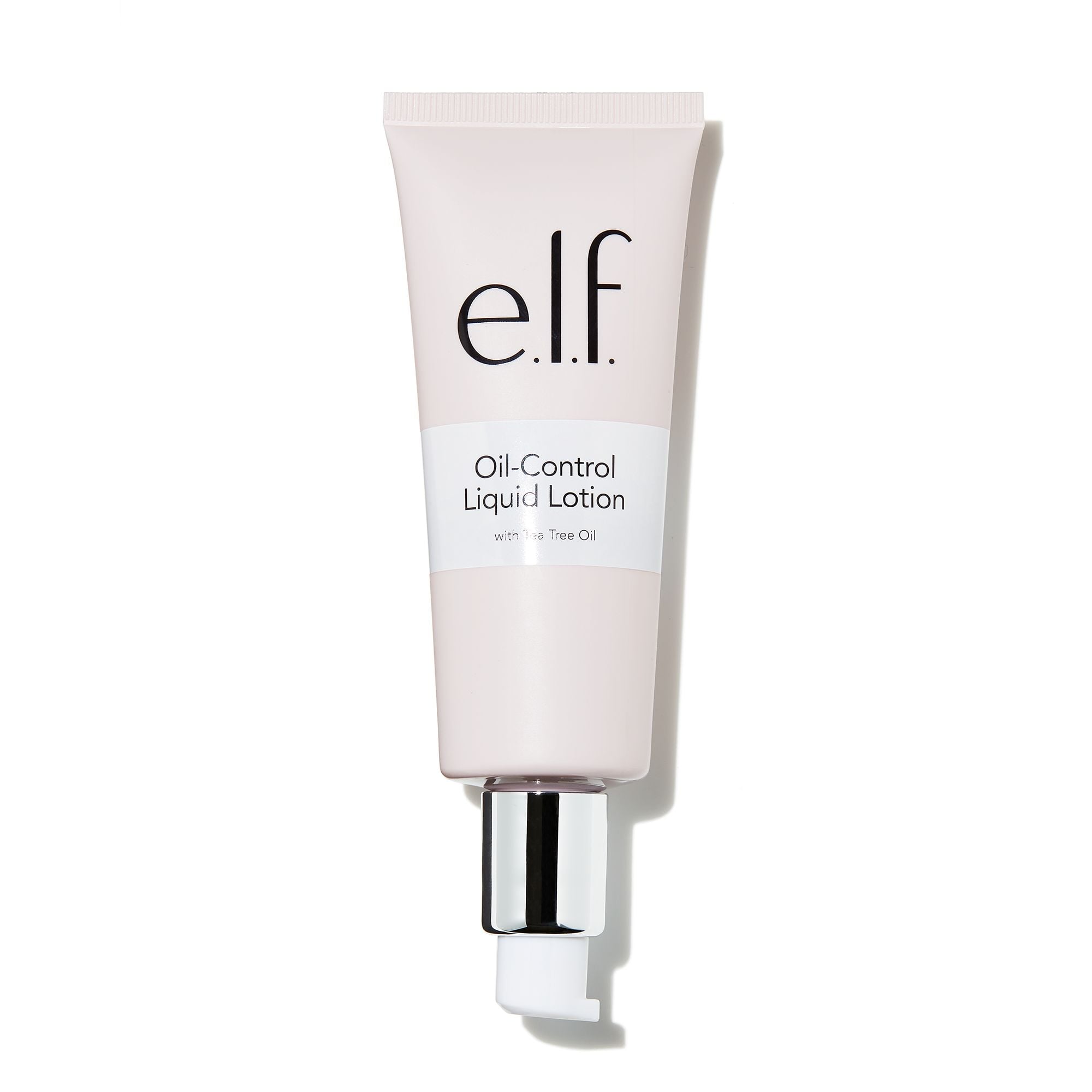 Can we just take a second to bless the beauty gods — aka the cosmetic chemists and product developers — at E.L.F. Cosmetics for their ability to consistently deliver products that work and don't bludgeon our bank account? The budget-favorite brand just dropped a new makeup primer that's perfect for oily and acne-prone skin types, and it's only eight bucks.
It's called Oil Control Liquid Lotion, and it's a supersheer, feather-light formula that not only hydrates the skin (which is so important for all skin types) but also actively works to balance oil production. Ingredients include niacinamide (aka vitamin B3, which promotes even texture); kaolin clay, which absorbs excess sebum; and willow bark extract and tea tree oil, which work together to nix oil and acne.
The result is a soft, matte, nonshiny complexion. You can apply it underneath your makeup for a smooth canvas that helps makeup stay put, or you can wear it alone. We're throwing you all the high five emoji, E.L.F.!