False Eyelashes That Look Like Eyelash Extensions
At $1, These False Lashes That Look Like Eyelash Extensions Are a Damn Steal
As POPSUGAR editors, we independently select and write about stuff we love and think you'll like too. If you buy a product we have recommended, we may receive affiliate commission, which in turn supports our work.
Are y'all ready for another 1$ lash?
Because SHOPMISS A's KARA LASHES in 702 ain't playin💁🏽‍♀️ pic.twitter.com/zXmTv2JCYK

— IG: aylinfenty (@AylinKFenty) February 18, 2018
Finding the right pair of false eyelashes is oftentimes an elusive and expensive experience. False eyelashes can look so different once out of the box, and it's hard to really know if a set will work for your eye shape. If they were only $1, however, well . . . then you'd have a lot less to lose.
One makeup artist and beauty blogger is enlightening the internet with her wallet-friendly lash recommendation. Aylin Kececi, who goes by AylinKFenty on social media, recently tweeted about Kara Eyelashes's 702 set, sold online on Miss A for $1. A week prior, Aylin also recommended the brand's 110 eyelash set, which appears more sparse and natural.
Allure found the tweet and accurately pointed out that the false eyelashes actually resemble eyelash extensions, which can cost anywhere from $150 to $300 on average. While these false eyelashes might not last as long as semipermanent eyelash extensions, you could literally buy over a hundred of these falsies and still save money.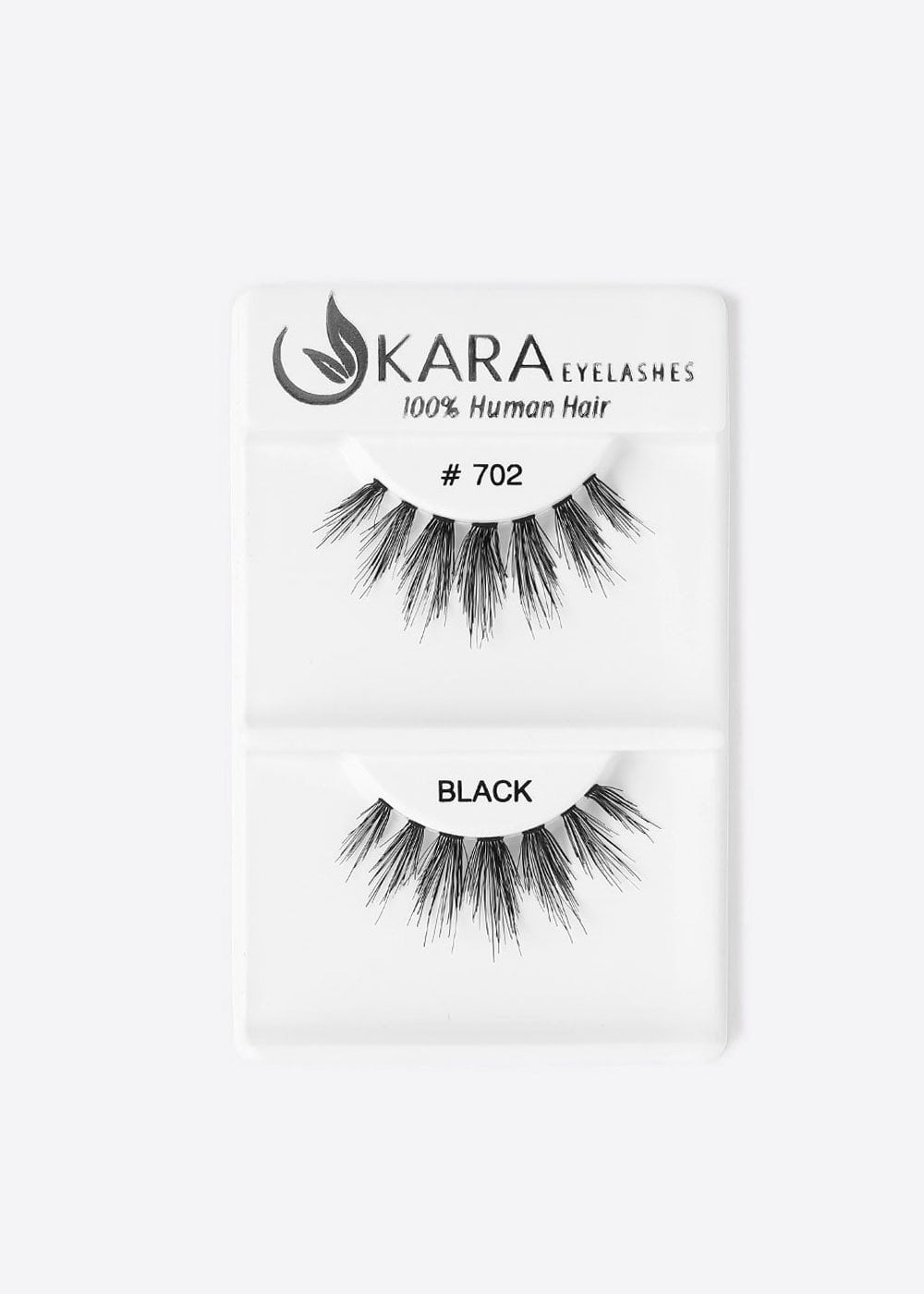 Kara Eyelashes 702 ($1)