Full Makeup Look Using One Product
This Makeup Artist Only Needed 1 Product to Create This Viral Beauty Look
As POPSUGAR editors, we independently select and write about stuff we love and think you'll like too. POPSUGAR has affiliate and advertising partnerships so we get revenue from sharing this content and from your purchase.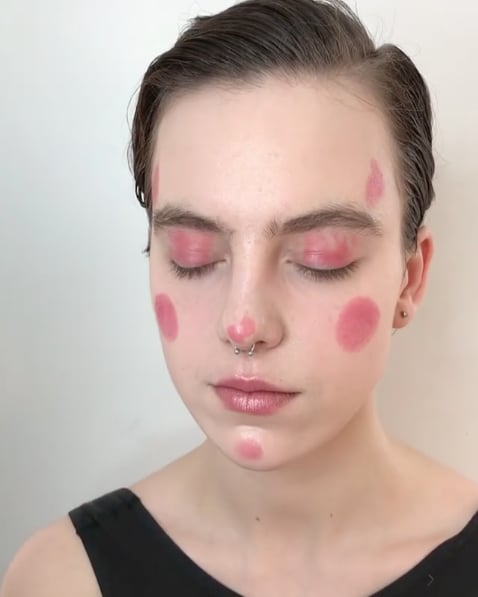 Lugging an entire bag of makeup around with you can be a bit of a faff (not to mention a shoulder strain), but Russian makeup artist Darya Kholodnykh just proved that all you really need is one product. As Allure reported, her fresh-faced look was down to Smashbox's L.A. Lights Blendable Cheek and Lips colour (£25), which she can be seen dabbing on her nose, chin, eyelids, and temples for a bright and glowing face.
In her caption, Darya explained that the inspiration behind this gorgeous look was "beautiful skin radiating freckles, blush for freshness, and coloured eyebrows," which let "the individual beauty" of each of her clients shine through. Simple and effective, it's a look that we've seen a lot of on the Spring runways. To finish it off, just add a coat of mascara in order to give a little bit of TLC to your lashes.
Ahead, watch the video to discover Darya's technique, and then shop your perfect colour stick.