Herbivore Blue Tansy Mask Review
This Smurf-Blue Mask Will Transform the Texture of Your Skin
As POPSUGAR editors, we independently select and write about stuff we love and think you'll like too. If you buy a product we have recommended, we may receive affiliate commission, which in turn supports our work.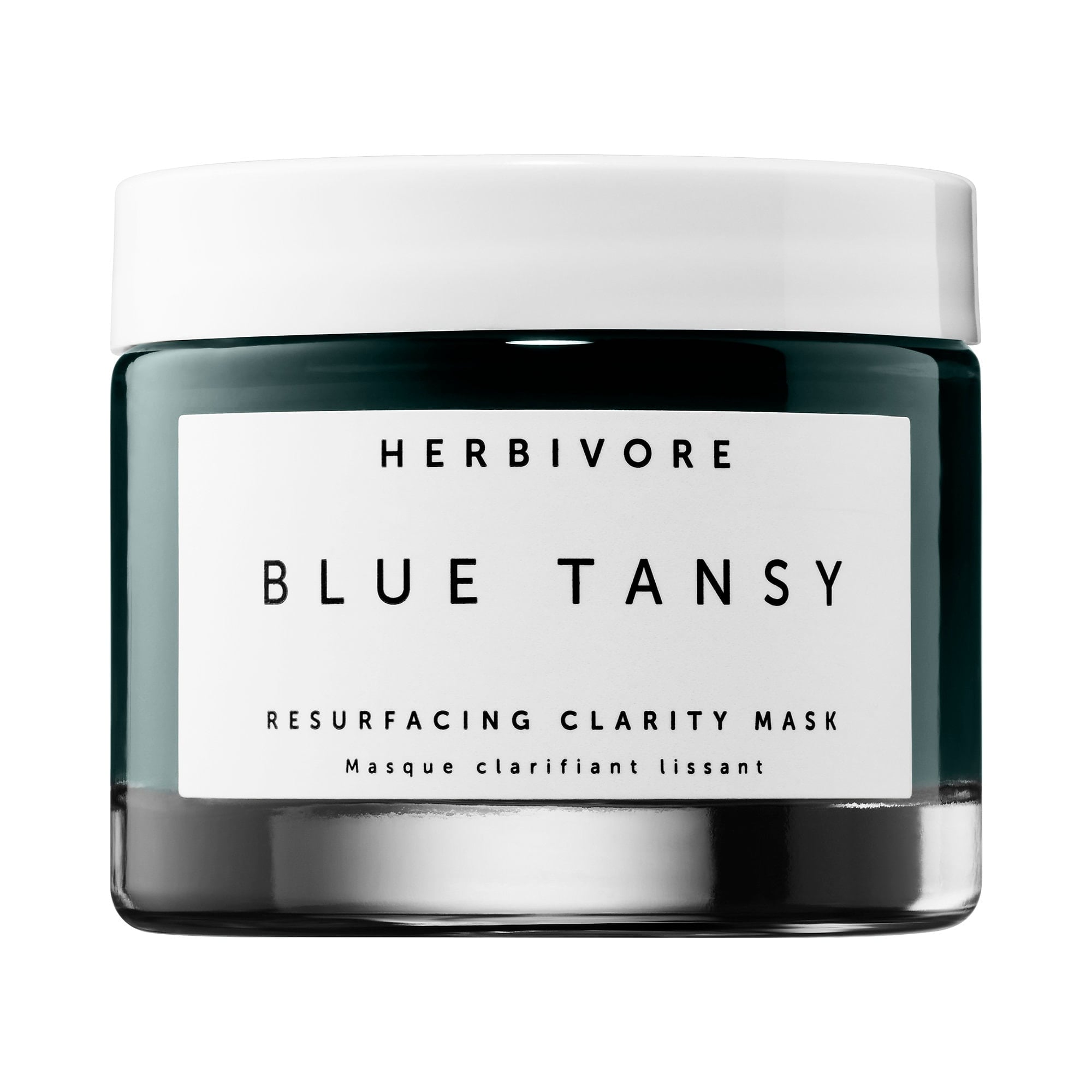 The volatile weather in New York City is wreaking havoc on my complexion; I've been breaking out in small bumps, and my normally well-hydrated skin is developing small dry patches all over. I turned to the Sephora Beauty Insider Community to see if I could find a solution to my troubled skin and saw that many people were suggesting the Herbivore Blue Tansy Resurfacing Clarity Mask ($48).
The mask contains blue tansy oil (Moroccan chamomile), a strong anti-inflammatory that soothes irritated and red skin — something most of us could really use during the harsh Winter months. However, the real heroes in this azure elixir are the white willow bark and fruit enzymes. White willow bark is a natural beta hydroxy acid, a chemical exfoliant more commonly known as salicylic acid. This ingredient smooths the texture of your skin and battles acne. The fruit enzymes act as a natural alpha hydroxy acid, which helps to exfoliate and resurface your skin.
I decided to give the mask a try and spread the gel-like product over my freshly washed skin. After leaving it on for 15 minutes and experiencing a light tingling sensation, I rinsed my face. I continued to use the mask every other day for a week and was amazed by how quickly it improved my weather-worn skin. After experiencing these impressive results, the mask has become a must have in my medicine cabinet each time my complexion becomes irritated.