Hint Sunscreen Review
I've Tried Dozens of Sunscreens, and This Is My Favourite
As POPSUGAR editors, we independently select and write about stuff we love and think you'll like too. POPSUGAR has affiliate and advertising partnerships so we get revenue from sharing this content and from your purchase.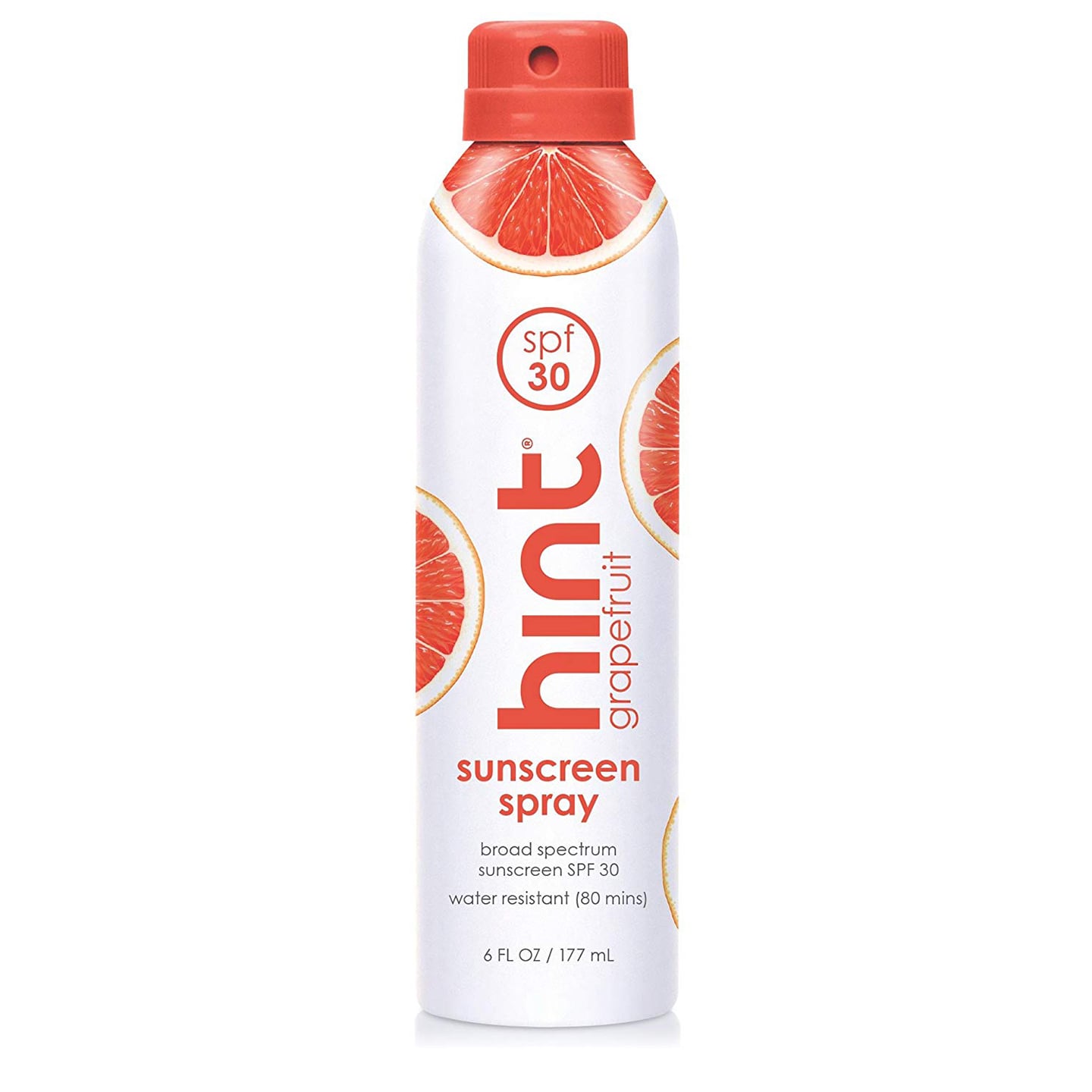 I come from a long line of sun-phobic, SPF-obsessed ladies. My mom would slather my little brother in so much sunscreen as a child that he developed a vitamin-D deficiency (don't worry — he's fine). Although I see proof in my abuelita and mother's faces that wearing SPF will make you look decades younger later in life, I have often hated the feeling and smell of the sunscreens I was shipped off to sleep-away camp with.
Since becoming a beauty editor, I've tried countless brands of sunscreen, hoping to find one that I not only could stand but also maybe actually liked. For facial sun protection, I quickly fell in love with the Tatcha Silken Pore Perfecting Sunscreen ($65), which doesn't feel the least bit greasy. It was much harder to find a body sunscreen that I could live with. I want sunscreen to come in a spray bottle, be completely colourless, and not smell like I've been walking around Cedar Lake Camp for the past six weeks.
Finally, an intriguing item came in the POPSUGAR Must Have Box, and I gave Hint Sunscreen Spray ($20) a try. I had been drinking Hint flavoured waters in the POPSUGAR office since I was a fresh-out-of-college intern and was surprised a water brand was venturing into the beauty space.
The first time I used the sunscreen, I was absolutely shocked. Each scent smells exactly like fresh fruit, and it never feels sticky or uncomfortable on my skin. The SPF 30 keeps me from getting burned, and the spray bottle makes applying it easy and foolproof. Since trying it over a year ago, it has become the only sunscreen I'll use on my body. I hoard bottles of it in my desk at work and have the grapefruit, pineapple, and pear scents fully stocked at my apartment. I love smelling like fresh fruit and am battling the signs of ageing without feeling like a greasy mess.