Hot Tools Curl Bar Review
This Curling Iron Will Cure Your Aching Arms and Possibly All Other Life Problems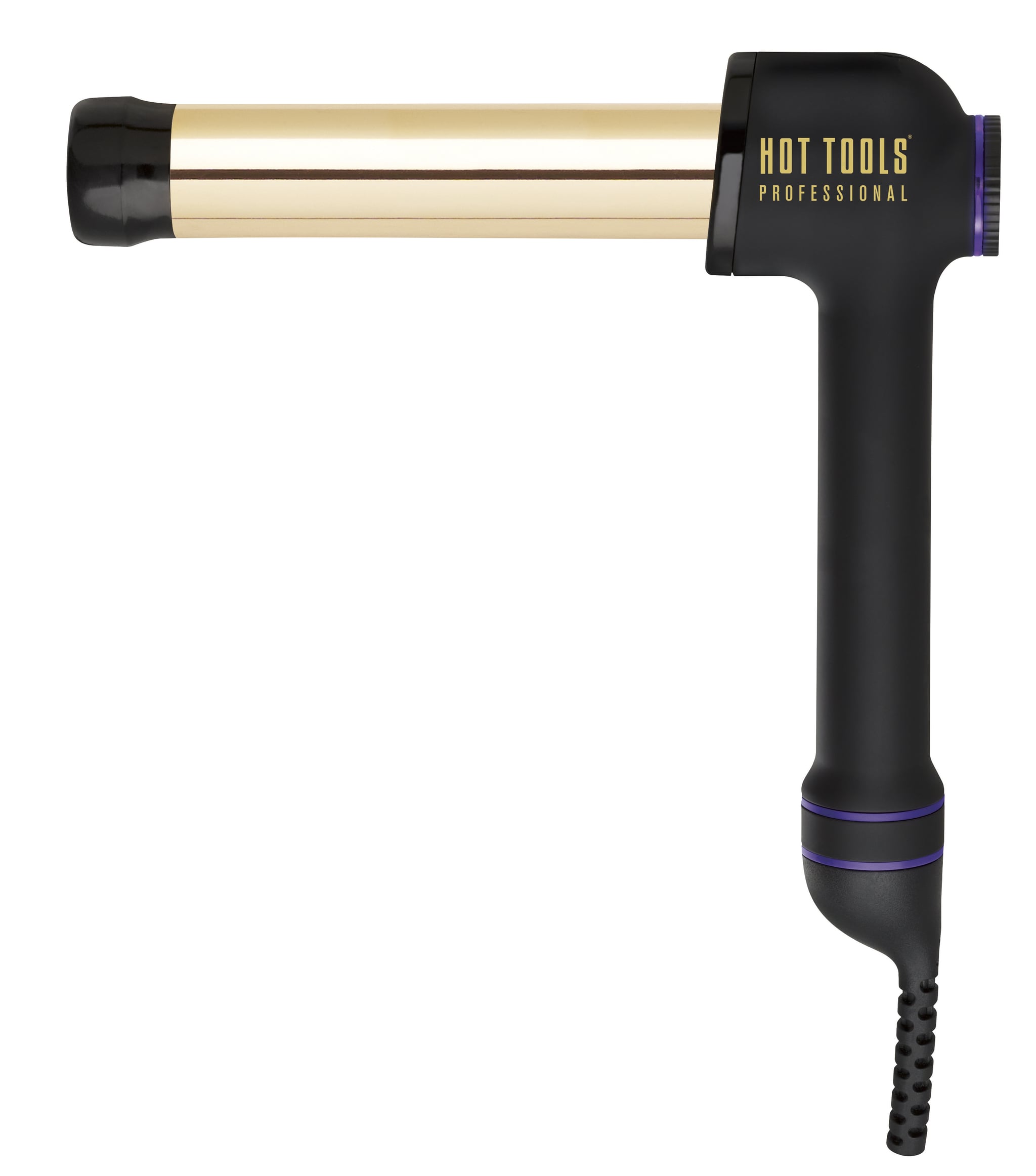 I've tried many hair tools in the quest to help my naturally straight, long, and heavy hair become Victoria's Secret beach wave-worthy. And I may have finally found the tool that will help long-haired ladies everywhere have a full head of curly hair. The Hot Tools Curl Bar (£100) is much like any other regular curling iron, but its degree angle makes it an absolute dream to use. Originally, the curling iron was designed for hairstylists so they didn't have to become contortionists to get the perfect bounce, but now it's available to everyone, and I'm about to tell you why that's the best hair news of 2017 so far.
Because of how long my hair is, I normally don't even attempt to curl it, and it's definitely not something I do as a midweek style. So, when the Curl Bar landed on the beauty desk, I may have squealed a little. I typically give up halfway through when curling my hair because my arms ache before I've even made a dent in the amount of hair I need to do. This curler helped me wave goodbye to aching arms because the 90-degree angle meant I didn't need to stretch so far. It also helped keep my curls from dropping straightaway. Curling time was also cut in half due to the 32mm barrel, which allowed for bigger sections of hair and larger, more modern curls.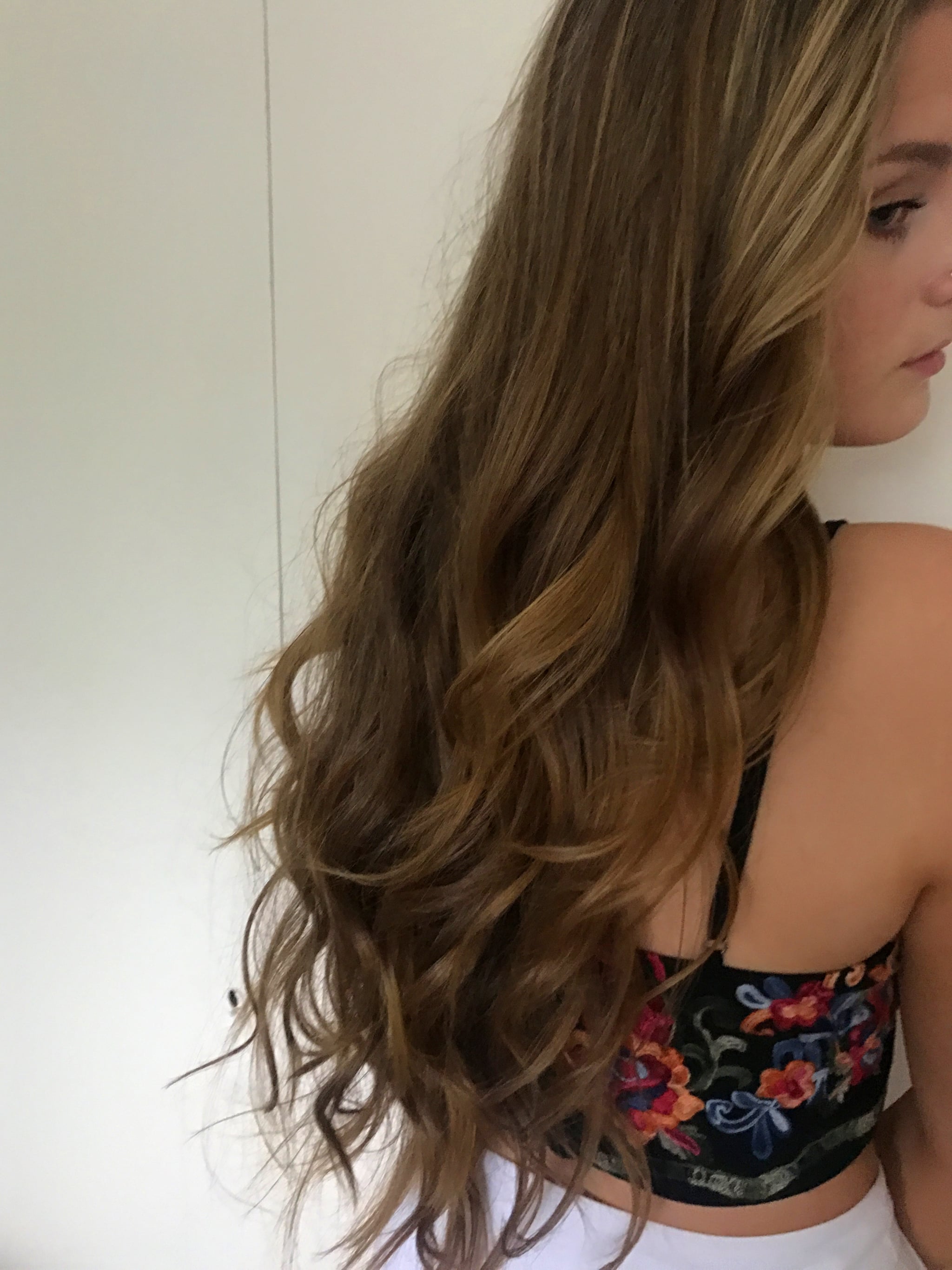 Other features include a vibrating timer to ensure you don't fry your hair and to ensure even curls and temperature control (which is an absolute must in my opinion) to adapt to different hair types. Its swivel cord makes it even easier to curl those hard-to-reach hair sections. The iron has worldwide voltage making it your best travel companion, as well as having auto shut off for those you get postcurling anxiety (*raises hand*).
My initial worry was how easily I would burn myself. I'm prone to burns from curling tongs and thought it was almost inevitable because of the angle. Much to my surprise, after curling my whole head of hair twice, I didn't burn myself once. Not only is the angle of the curler easy to use, it actually prevented any accidents as I didn't have to hold my arms up in peculiar positions. As well as the burning issue being avoided, I can also finally curl the back of my hair with no worries, which is a delight.
I prepped my hair with the Almora Botanica shampoo and spritzed with Moroccanoil Luminous Hairspray (£17) throughout curling and finished with Bardou Finishing Mist (£12) for extra hold and because it smells amazing.
The bottom line: if you have long hair and never attempt to curl it, this is so worth the £100 price. Is it dramatic to say I have a new sense of hair hope? I like my longer hair a little bit more since the Curl Bar came into my life.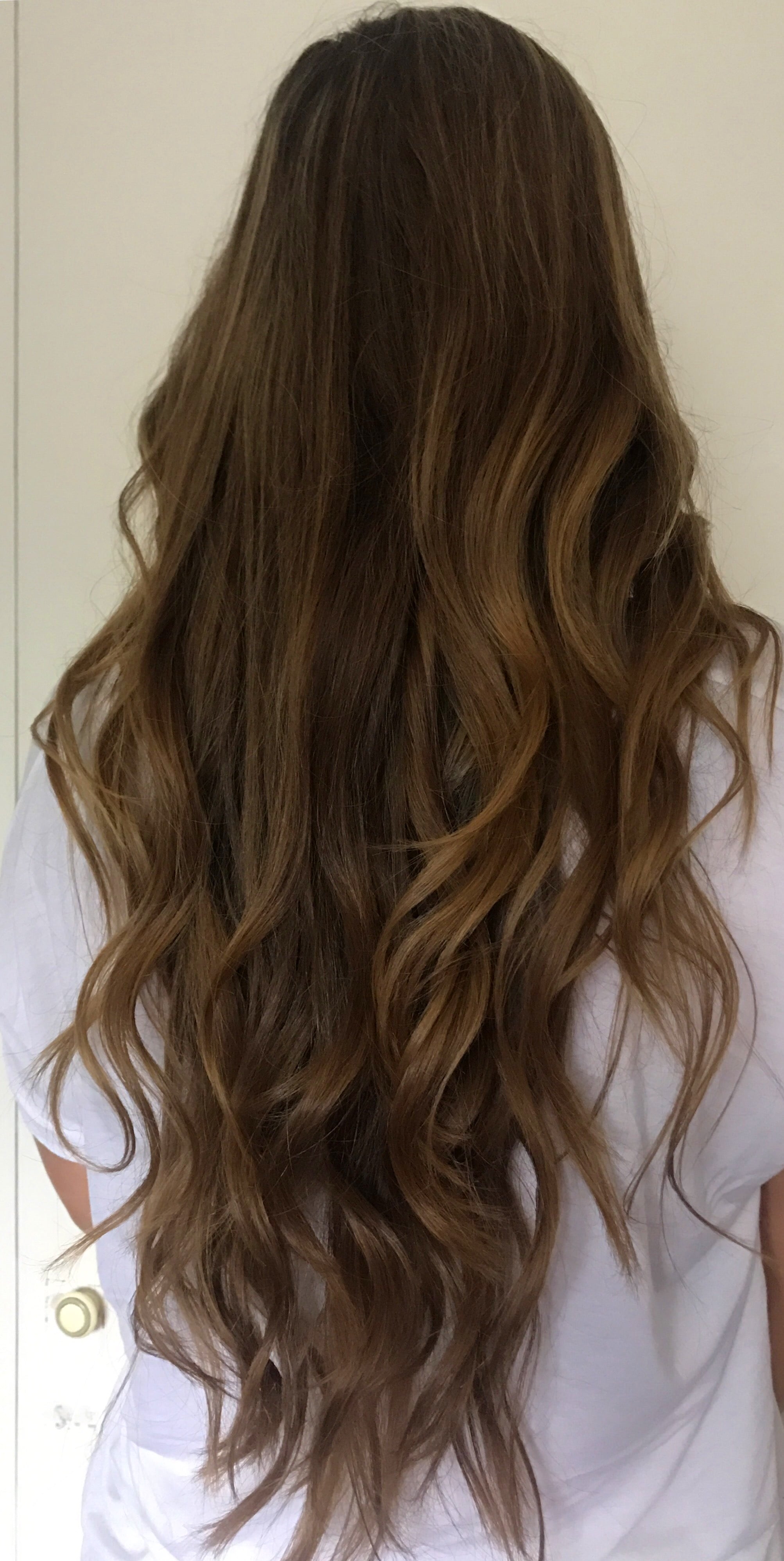 Image Source: POPSUGAR Photography / Morgane Le Caer