Liz Earle Polish and Cleanse Dupe
The £4 Aldi Bargain That Might Replace a Cult Favourite Skincare Product
As much as we love our cult favourites and will always stick by them, learning of similar cheaper options is always fun. We might have found a dupe that tops them all after stumbling across a distant cousin to Liz Earle Cleanse and Polish (£28) in none other than Aldi. Lacura, Aldi's beauty range, has surprised on a few occasions, offering a caviar cream and a regenerating serum amongst many other products. Reviews are always positive and have people coming back for more. The Aldi Hot Cloth cleanser (£4) is coming back to stores very soon and online after huge success during it's last launch.
The product is nicely packaged (let's all admit packaging does matter) and for your £4 you get a 200ml tube and a muslin cloth. The application directions are almost identical to the Liz Earle and similar products, they both use the same principle of applying the cleanser dry, massaging in and then removing using hot water and muslin cloth.
The product smells almost identical to Liz Earle Cleanse and Polish, a smell I don't love to use every day as I find the fragrance a bit overpowering. But, if you're a fan of the distinct scent, you'll definitely like the fresh, herbal fragrance of the Aldi Hot Cloth Cleanser. The formulas are fairly similar in that they are both cream cleansers, but the Aldi product has a much thicker consistency and Liz Earle is a little lighter therefore soaks into the skin better when massaged in.
The main difference is in the way they are both dispensed. Liz Earle's cult product comes in a handy pump dispenser whilst the Aldi product comes in a bottle (but you get what you pay for, so let's not be too picky). The muslin cloths are slightly different textures and sizes; Liz Earle's feels more luxurious.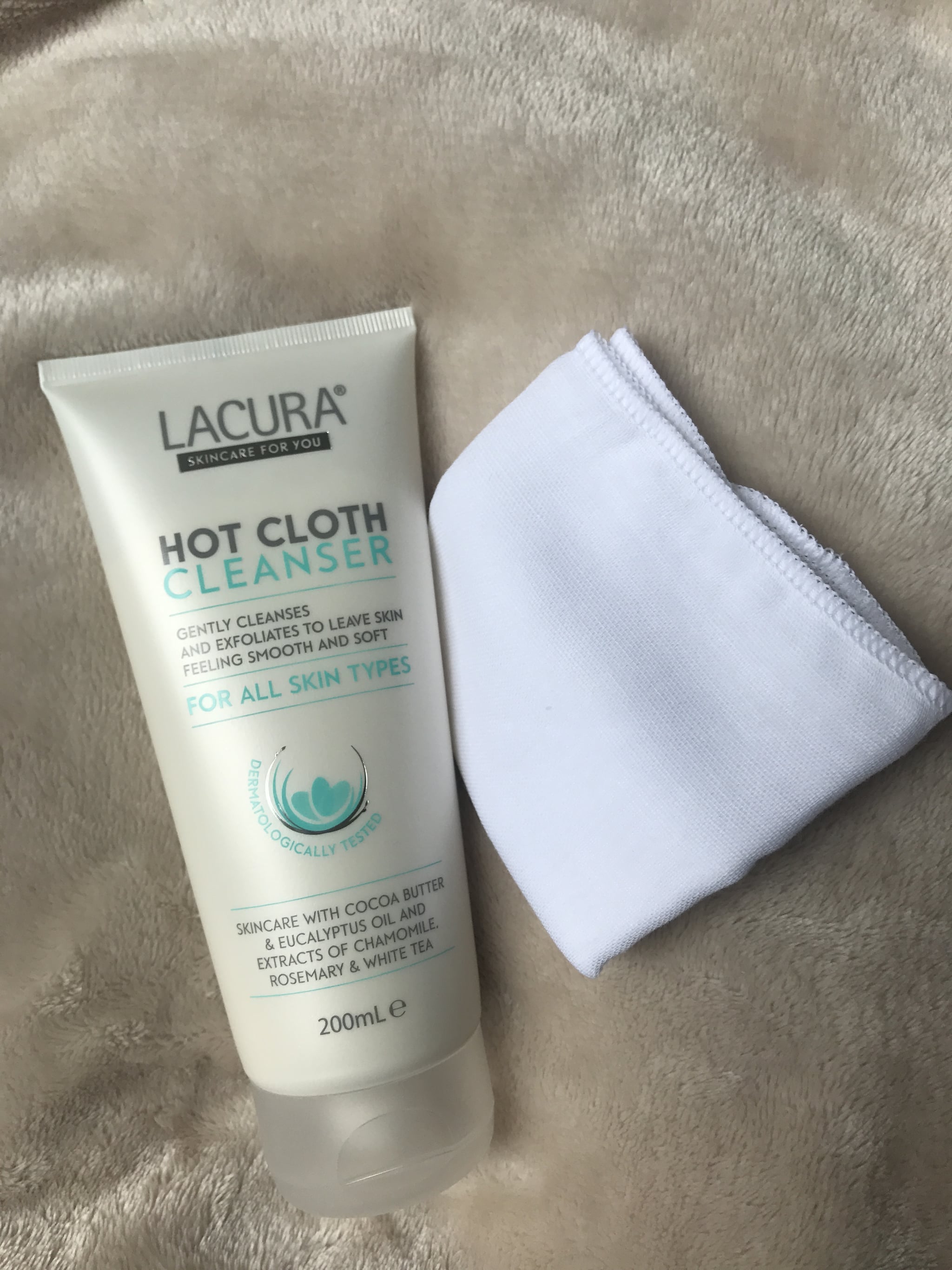 Liz Earle Cleanse and Polish cleanser left my skin glowing after use in a much more noticeable way, but the Aldi Hot Cloth Cleanser is still an extremely similar product for a fraction of the price. The Aldi Hot Cloth Cleanser is also suitable for vegans.
The cleanser is available from 25th February on pre-order and in Aldi stores from Thursday 1st March. Reviewers are asking for the special buy to stay for good, and it's easy to see why. If you're looking for an affordable skincare buy whilst waiting for pay day get yourself down to your local Aldi and snag this bargain buy before it's long gone!
Image Source: POPSUGAR Photography / Tori Crowther