O'Keeffe's $8 Foot Cream Is Going Viral on Amazon
Meet the $8 Foot Cream That's Going Viral on Amazon
As POPSUGAR editors, we independently select and write about stuff we love and think you'll like too. If you buy a product we have recommended, we may receive affiliate commission, which in turn supports our work.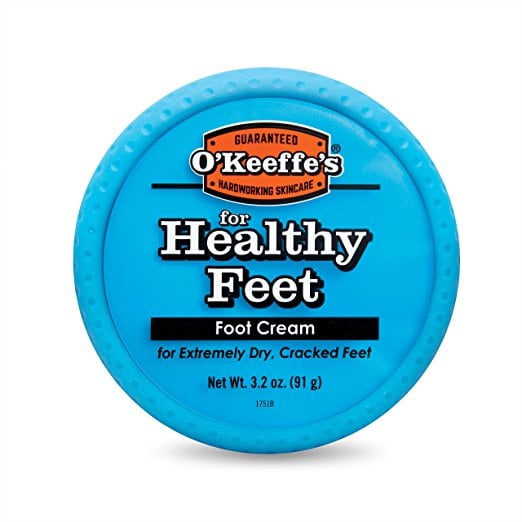 Just as we embark upon sandal season, Amazon is gifting us a foot cream that will ensure our tootsies are beach ready. The mask comes from O'Keeffe's — the same brand that's responsible for that viral $6 hand cream — and it's sending shoppers into a legit frenzy.
As you read this, O'Keeffe's For Healthy Feet Foot Cream ($8) has over 7,000 reviews with a 4.5-star rating, which is pretty epic. Numbers aside, it's the before-and-after pics and the quality of the reviews that have has convinced we should stock up on this miracle cream.
One reviewer wrote, "I'm going to continue to use this everyday — as long as I remember — and no longer be embarrassed by my troll-like heels again! And maybe, just maybe I'll find time to get a pedicure and they'll be all 'wow, [your] feet are so soft!'"
Another person stated: "I wouldn't blame you if you threw up a little looking at the before and after pics...I tried EVERY lotion, special Dr. Prescription moisturising lotion, even at-home foot scrubs and soaks, overnight foot wraps. NOTHING WORKED!. . .I came across this lotion. Figured what is there to [lose] but less than $10. So I tried it. From DAY ONE, it soothed my crack[ed] heels. My heels were so badly cracked it hurt to walk...Nothing works as good, and as FAST AS this lotion."
What sets this cream apart from others is that it's a concentrated formulation featuring an ingredient called allantoin. The product creates a protective layer over the skin's surface and penetrates deeply to heal more quickly.
BRB, stocking up!