Power Your Pretty Awards Reader's Choice Poll 2019
We Want To Hear From YOU: What Was Your Favourite New Beauty Brand of the Year?
At POPSUGAR, we've always written about beauty products we love with one thing in mind: you. That's also why we decided to launch our first-ever Power Your Pretty Awards — to curate a list of the year's best beauty launches, tailored to suit your diverse range of interests, needs, skin types, hair textures, budgets, and, of course, personalities.
We asked our trusted beauty editors to swatch, smear, and spritz hundreds of products to narrow down our must-haves, but we want to hear from YOU on which brand you think made the most impact this year. We picked six nominees that have changed how we think about everything from CBD oil to body hair to genderless beauty products. Now it's your turn: which is your favourite?
What Was Your Favorite Beauty Brand of 2019?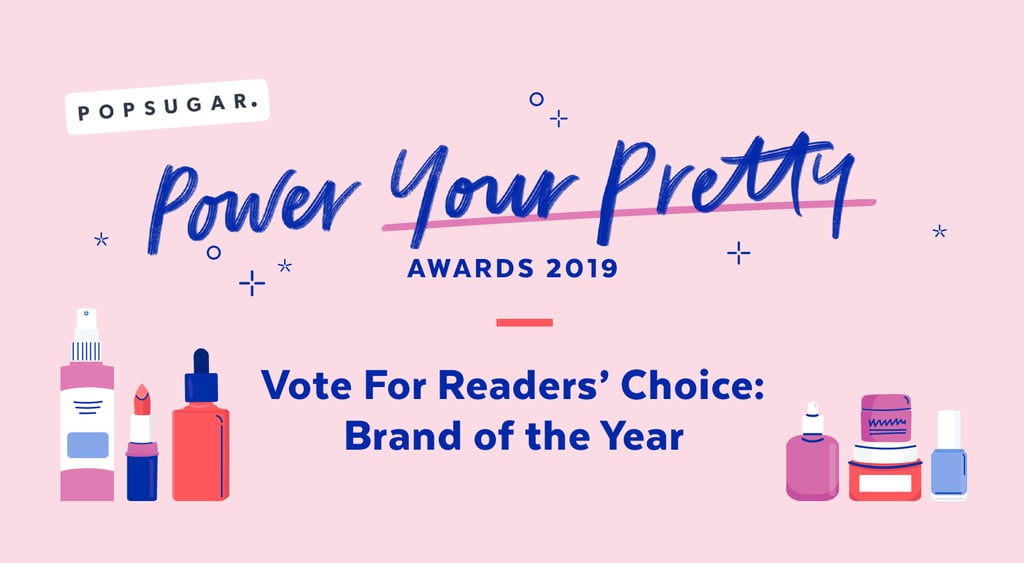 Everyone is included thanks to genderless cosmetics company Fluide. The cruelty-free brand supports LGBTQ+ charities and has a diverse set of models included in its campaigns because, honestly, why shouldn't they?
Kosas emerged this year like the sexy, more natural version of athleisure beauty. It's clean without sacrificing the aesthetic of your chic vanity set up.
Celebrity makeup artist Patrick Ta waved his magic (highlighting) wand and dropped five glistening products that are basically like golden-hour in a bottle.
Introducing: the Tom Ford of CBD beauty products. Saint Jane's carefully curated skincare line drips of luxury, and is highly efficacious to boot.
Showing hair in a women's shaving advertisement? Shockingly, revolutionary. Billie designs stylish, colorful razors we actually want in our showers, and for the first time addresses that women grow hair places other than their heads.
It's so much more than a tanning brand. In one of the most inclusive campaign shoots we've seen all year, Isle of Paradise aims to put body acceptance above beauty standards — and it's about damn time.
You'll have until Aug. 20 to vote for your favorite, then make sure to check back on Aug. 26 to see who earned the top spot, plus a full list of Power Your Pretty Award winners.