Sir John Gap Remix Campaign
Why It's Important to Celebrity Makeup Artist Sir John That He's "Everyone's Guy"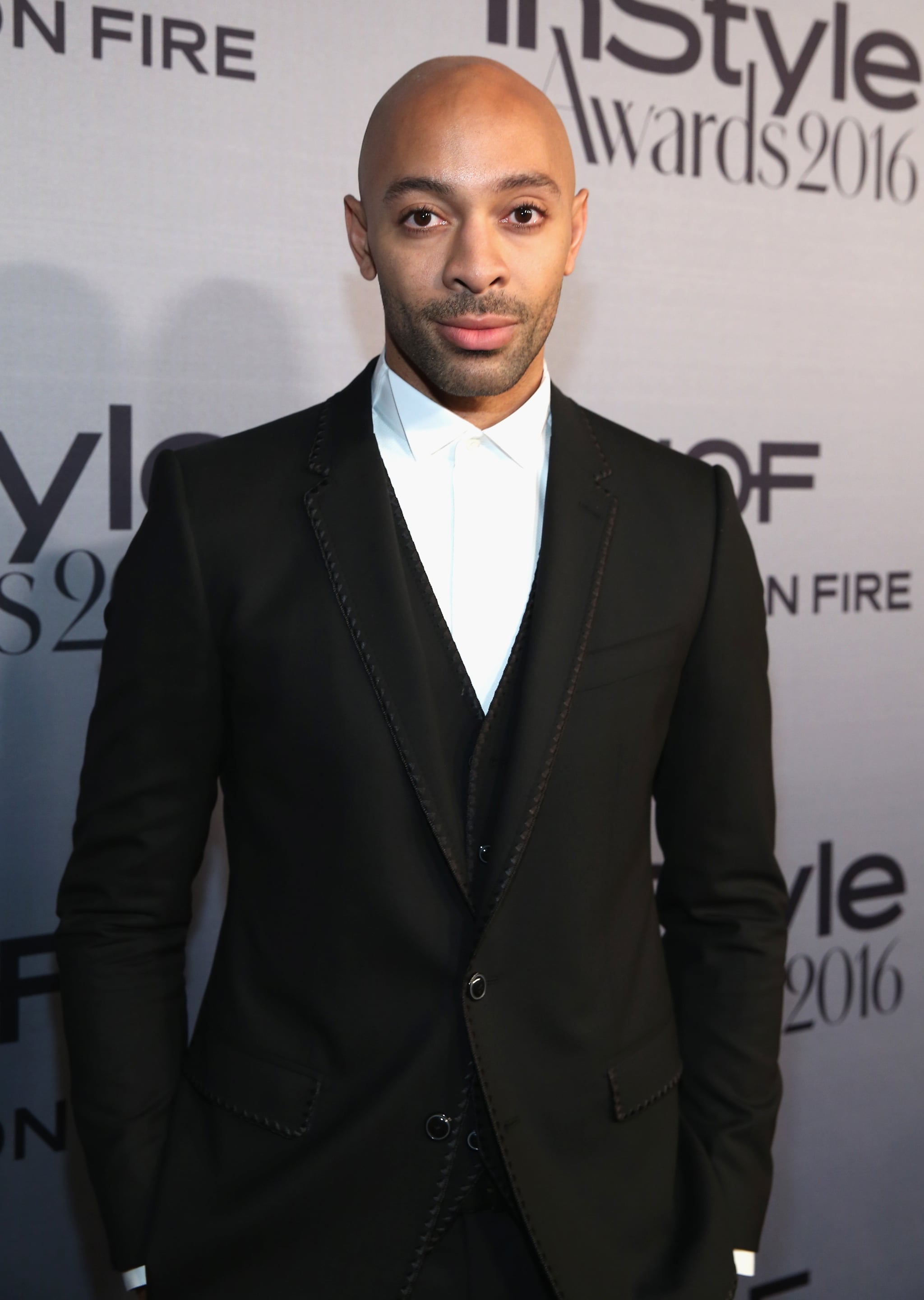 When we had the opportunity to speak with Sir John about his involvement in the Gap Logo Remix Campaign, there were many, many questions we wanted answering. How the hell do we keep our foundation looking perfect all day? What are his favourite brushes (seriously, there are too many to choose from)? But mostly, we wanted to know what 2018 beauty looks like to him.
Gap's new campaign features nine influencers and talents from a variety of backgrounds, all of whom are remixing culture and shaking up societal norms. This vision embodies something that's particularly important in the fashion and beauty industry in 2018: diversity. Celebrity makeup artist Sir John, who's worked with the likes of Beyoncé, Chrissy Teigen, and the Kardashians, could be no better choice for the campaign. When I interviewed him, one of the first things he told me was that he is "everyone's guy rather than any one demographic." I spoke to him to find out all about how he's embracing people's differences and becoming the go-to guy for an ever-growing group of superstars.
"Let your f*cking freckles show!"
I first wanted to know why the Gap campaign resonated with him, and he simply replied, "Because everyone knows Gap, it's been around forever." He continued by saying the brand has always seemed such a "mosaic of faces, cultures, ethnicities, and textures." He believes that Gap has represented a diverse group of people, which is completely parallel with his own personal brand and clients.
"2018 is about individuality, it's about owning who you are and that there are no narrow marginal approaches to what's beautiful anymore."
Sir John collaborated with all the influencers on the campaign to create a unique array of looks that suited their style. The influencers' makeup was "completely personal and organic, and based off their unique identities and their audience." Sir John explained, "Some people were completely minimal with no makeup [or] just a bit of a cheek or a flush in the face and for others it was a bold makeup choice such as denim eyeliner." If you're wondering what denim liner is, think cobalt or navy blue, with a tiny bit of aubergine inside of it (we're obsessed). For this campaign, Sir John noted the importance of a "personal approach to makeup and beauty, and not being one cookie-cutter look."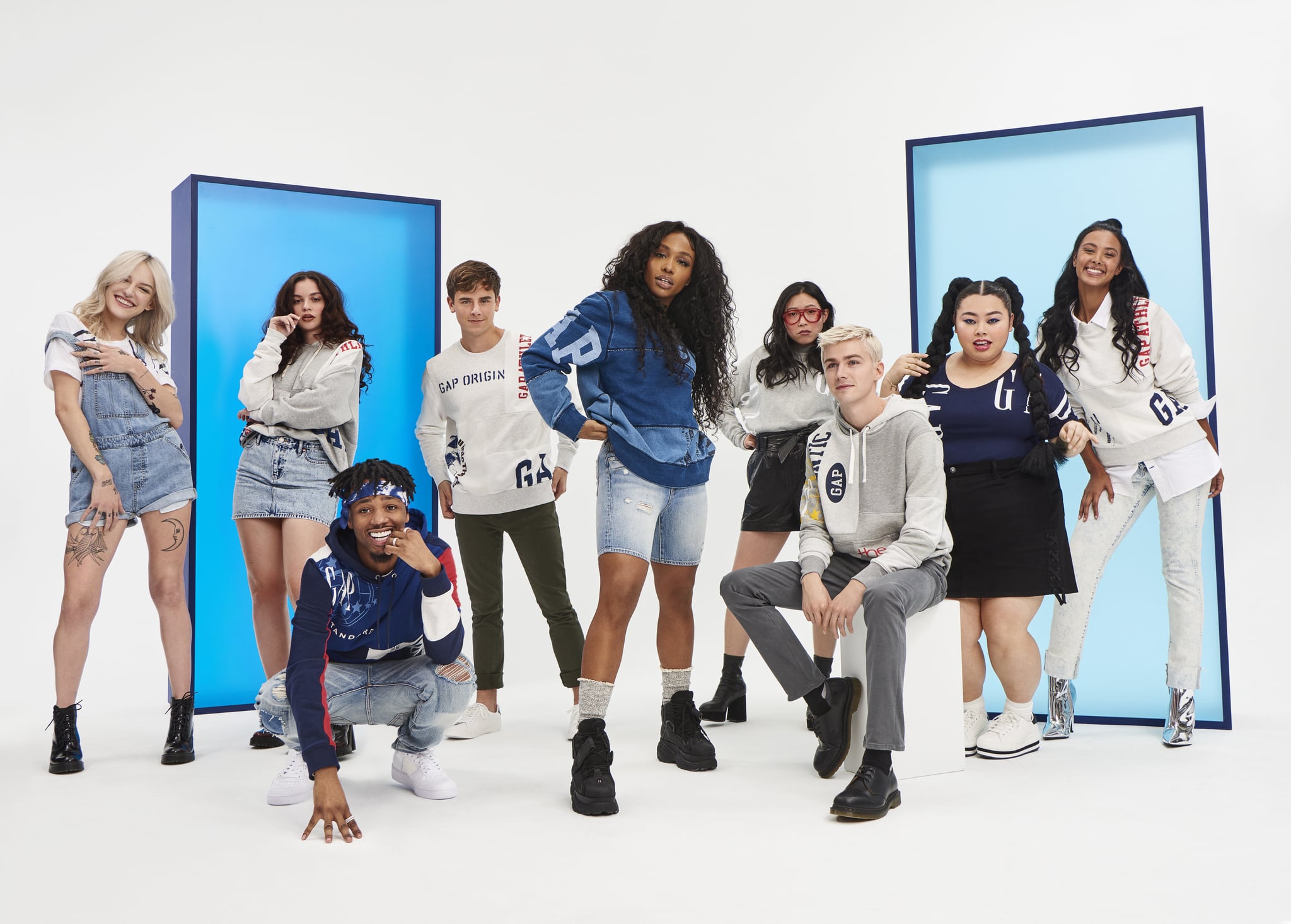 Image Source: Courtesy of Gap
When I asked Sir John what 2018 beauty looked like to him, after pausing for a moment, he replied, "Life." He expanded this by saying, "I think there is so much happening in society and in the world, people just want to feel good. I use the unification of people and it translates into makeup." He recognises that people "want something to make them feel good at the end of the day," whether that be a red lipstick or nail polish.
He told me that to him, "2018 is about individuality, it's about owning who you are and that there are no narrow marginal approaches to what's beautiful anymore. Anything that makes anyone different is appealing now." He ended our conversation with words of advice we all should have heard when we were younger: "If I could say one thing out loud, let your f*cking freckles show! 2018 is about owning who you are and loving yourself."
Watch the Gap Logo Remix film here.