Where Can I Buy Childs Farm Baby Moisturiser?
The £4 Moisturiser (Still) Going Viral Thanks to Its Ability to Help Soothe Eczema-Prone Skin
As POPSUGAR editors, we independently select and write about stuff we love and think you'll like too. If you buy a product we have recommended, we may receive affiliate commission, which in turn supports our work.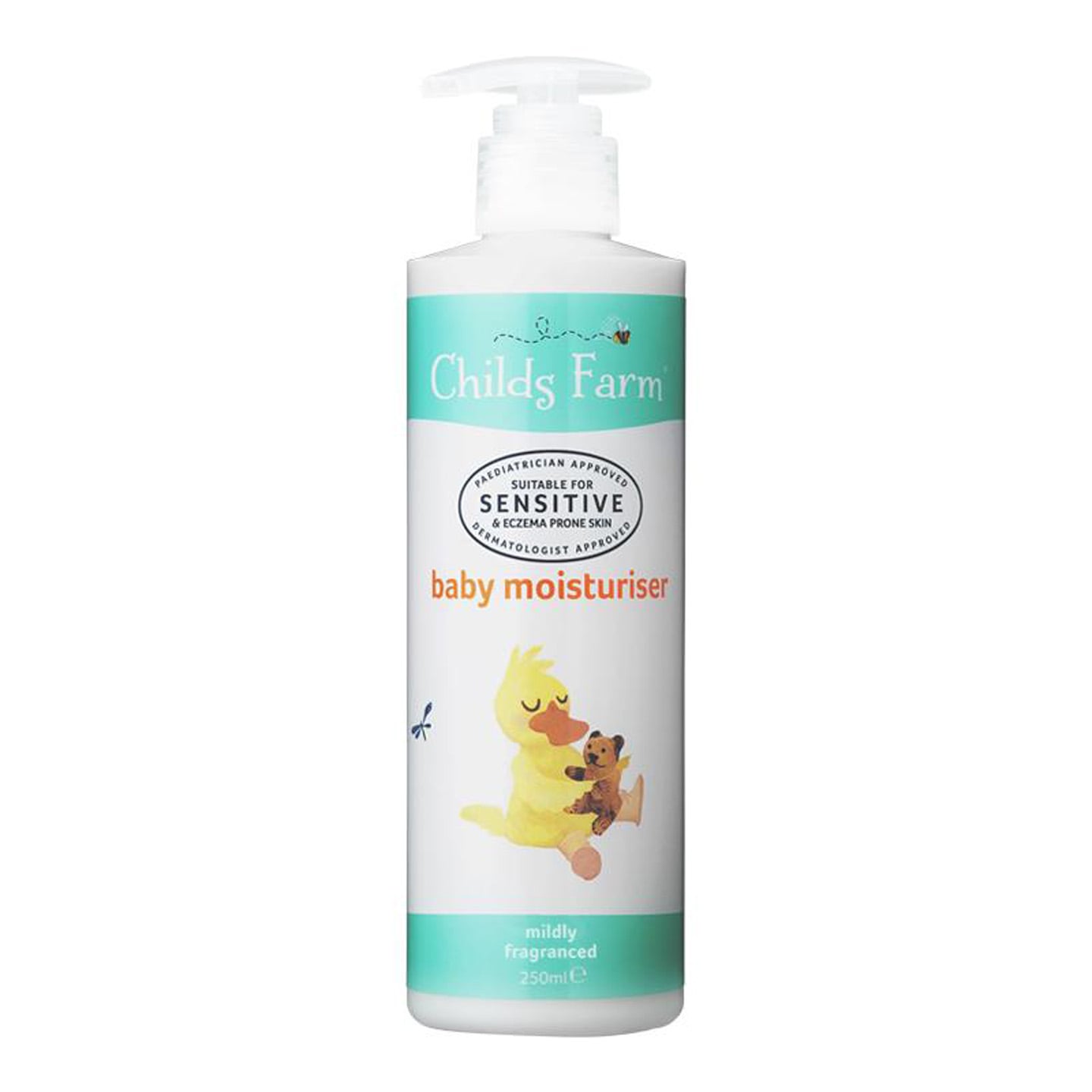 If you're struggling with eczema or psoriasis, you've mostly likely tried everything, but there's a £4 product that's going viral because it for its ability to "cure" (or drastically reduces the symptoms) skin conditions in both adults and children. Incredible before and after pictures have swept the internet, and it's all down to one product: Childs Farm Baby Moisturiser (£4).
Back in 2018, Laura Atkins-Grey posted on Facebook that the cream cured the psoriasis on her arms, neck, and chest, which previously only hydrocortisone cream could get rid of. She claimed that after 24 hours, her psoriasis had significantly cleared, which before this cream, was no easy feat. Parents have also seen huge success in reducing their childrens' eczema and psoriasis after suffering terribly with symptoms of dry, cracked, and sore skin. Mum, Paige Sweeney, raved about the "miracle cream" after sharing before and after photos of her daughter's severe eczema.
More recently, Joanne Nevin shared her experiences, explaining that the cream cleared up her 6-month-old daughter's eczema. She combined the moisturiser with the Childs Farm Bubble Bath (£4) (the unicorn version is a particular favourite!). The cream is loved so much, people are even asking for it to be made available on the NHS.
So what makes the Childs Farm formula so great? It contains all three superhydrating elements: emollients, humectants, and occlusive. Emollient ingredients such as caprylic/capric triglyceride provide hydration in the skin, humectants such as glycerin help to attract water, which leaves the skin feeling ultramoisturised, and occlusives like shea and cocoa butter, which helps to lock in that moisture.
Although this cream has been a huge success story for many people, it's important to remember that everyone's skin is different, and what works for someone else may not work the same for you or your child and seeking medical advice is imperative. A lot of skin conditions, including eczema and psoriasis currently have no cure and often need medical attention if managing at home is unsuccessful. That being said, the right products can significantly reduce symptoms, and Childs Farm moisturiser is a total miracle worker for many sufferers (myself included). And for £4, if you're struggling with a skin condition and get the all-clear from your doctor to use it, it's got to be worth a shot?