Where Can I Buy Child's Farm Baby Moisturiser?
Where to Buy the £4 Moisturiser That's Going Viral Because It "Cures" Psoriasis and Eczema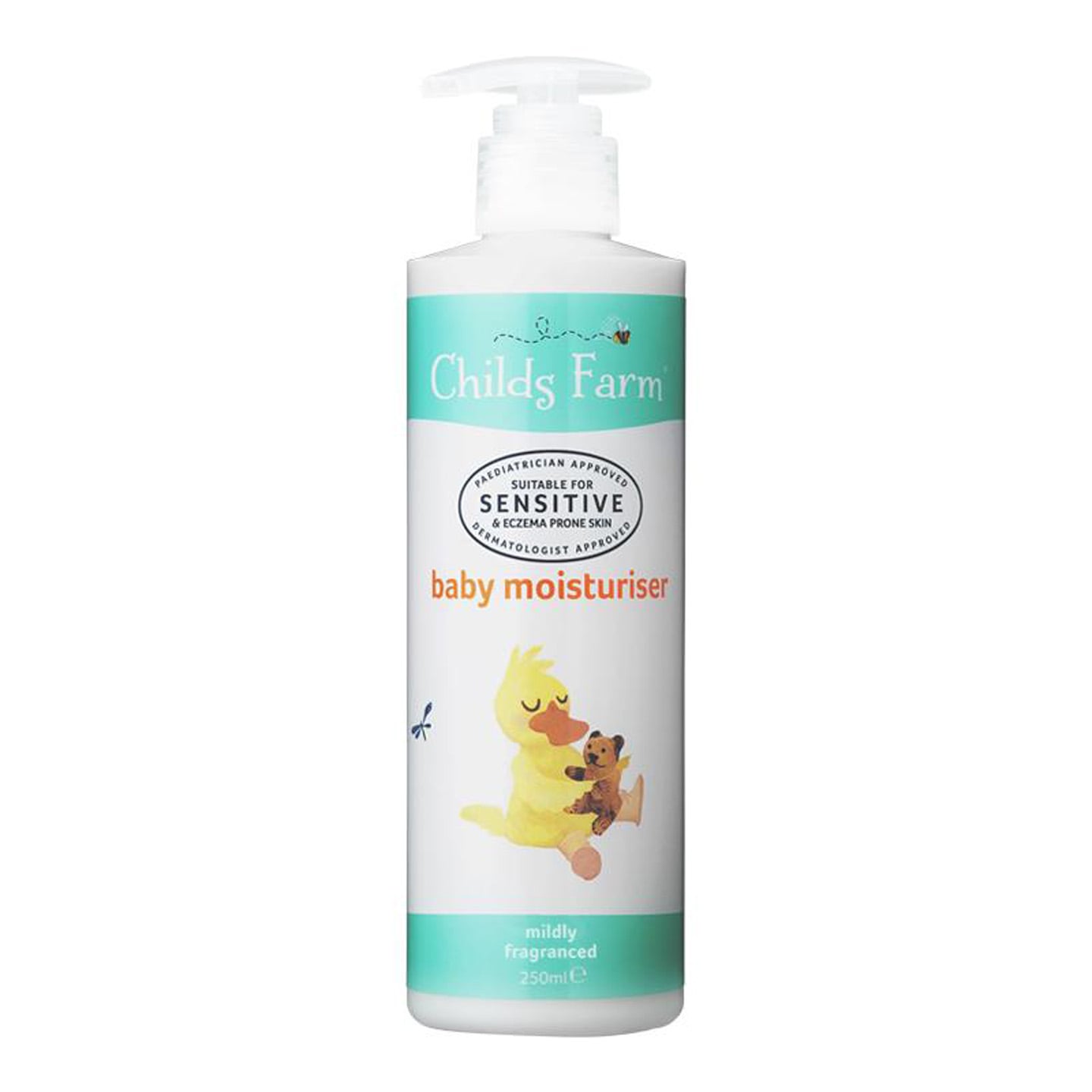 If you're struggling with eczema or psoriasis, you've mostly likely tried everything. But there's a £4 product that's going viral because it allegedly cures skin conditions in both adults and children. Incredible before and after pictures have swept the internet, and it's all down to 1 product: Child's Farm Baby Moisturiser (£4).
Laura Grey posted on Facebook that the cream cured the psoriasis on her arms, neck, and chest that only hydrocortisone cream could get rid of in the past. She claimed that after 24 hours, her psoriasis had significantly cleared. Mums have also seen huge success in reducing their childrens' eczema and psoriasis. Paige Sweeney shared her experience with the cream, and before and after images of her daughter's severe eczema quickly went viral thanks to this "miracle cream".
More recently, Joanne Nevin said the cream also cleared up her 6-month-old daughter's eczema. She combined the moisturiser with the bubble bath (£4) (the unicorn one is a favourite!). People are even asking for the cream to be made available on the NHS, saying it will save so much money over prescription creams that aren't always effective.
Child's Farm uses ingredients delicate enough for the most sensitive skin conditions with products ranging from moisturisers to sunscreen and even hair detangler. The brand notes that their products do not contain medicinal properties aimed to cure conditions but aims to moisturise sensitive skin using naturally derived ingredients. Child's Farm can be found at Tesco, Superdrug, Boots, and Waitrose, among other high-street stores as well as online.
Although this cream has been a huge success story for many people, everyone's skin is different, and what works for someone else may not work the same for you. Psoriasis, in particular, is a chronic condition that is thought to be related to the immune system, and there is no true cure. However, the right products can significantly reduce symptoms, and it does sound like this cream has been successful for many sufferers. For £4, if you're struggling with a skin condition, it's got to be worth a shot?