I Tried Alix Earle's Makeup Routine: See Photos
Alix Earle Is All Over My TikTok Feed, so I Tried Her Makeup Routine
As POPSUGAR editors, we independently select and write about stuff we love and think you'll like too. If you buy a product we have recommended, we may receive affiliate commission, which in turn supports our work.
Alix Earle's makeup routine is going viral on TikTok.
The influencer uses a few key products to achieve her signature look.
One editor tried the makeup routine and is sharing her results.
I have a new obsession, and her name is Alix Earle. The viral TikTok sensation has been all over my For You Page lately, and the fact that she's a good 10 years younger than me has not stopped me from becoming completely fascinated with her skin-care, makeup, and hair-care routines. I've also recently become single and started going on dates again, so I figured what better way to test the magic of Earle's makeup routine than on a first date?
I wanted to fully immerse myself in the Earle life, so after washing my hair and hopping out of the shower, I prepped my hair with the K18 Leave-In Molecular Repair Hair Mask ($75), which Earle recommends in numerous TikTok videos. After drying and styling it, it was time to move on to the star of the show: makeup.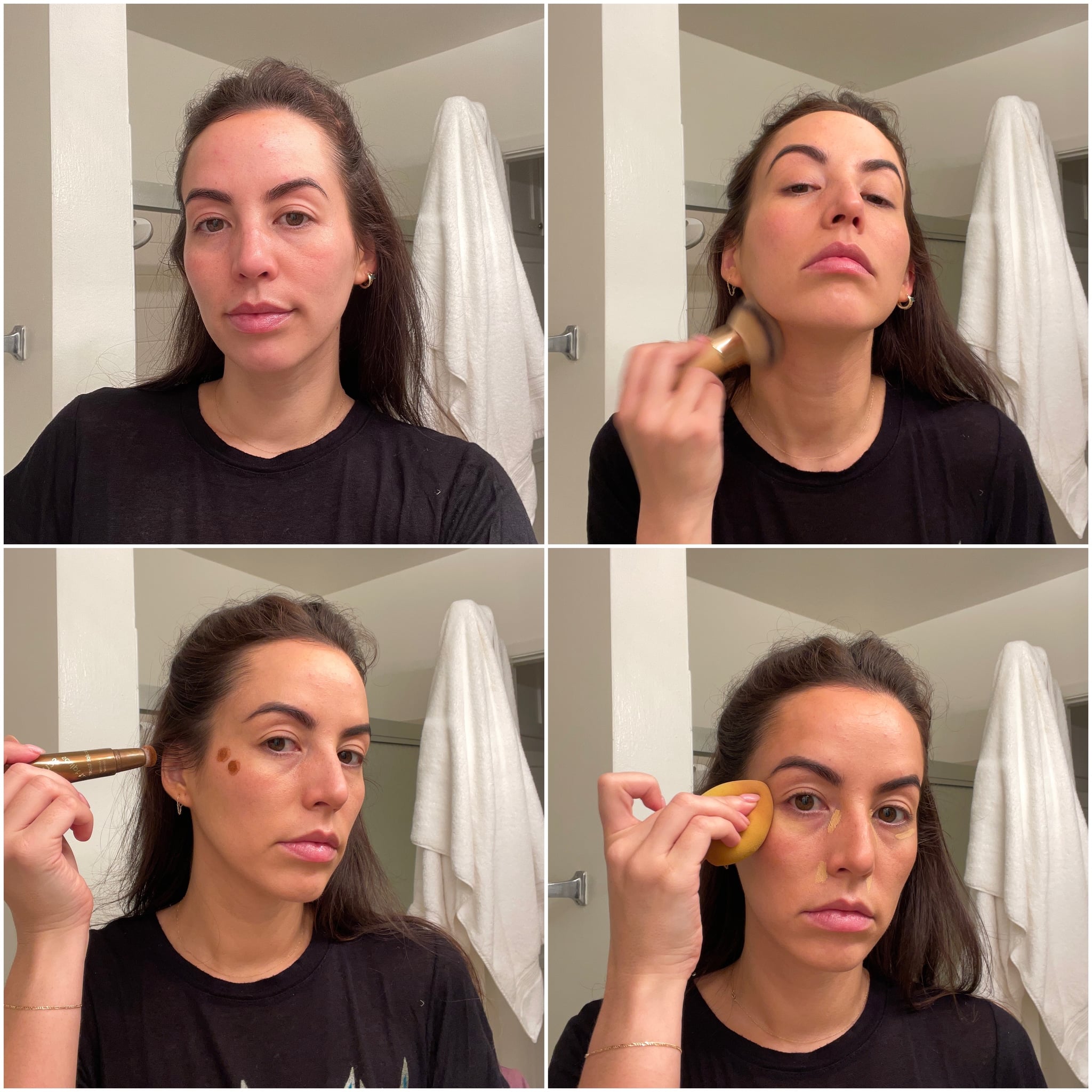 Earle always starts out by mixing the Charlotte Tilbury Magic Cream ($100) with the Drunk Elephant D-Bronzi Anti-Pollution Bronzing Drops ($36), so I followed suit. I've been using the Drunk Elephant drops a lot lately because they give my skin a perfect glow. Next, I applied the two products Earle uses as base makeup, the Tom Ford Traceless Foundation Stick ($90) and the Nars Sheer Glow Foundation ($50), directly to my face. I blended out everything using her favourite brush, the Tarte The Buffer Airbrush Foundation Brush ($34). Typically, I use a beauty sponge to blend out my base makeup, but I loved using this Tarte brush instead. It's big and fluffy, and it blended out everything evenly along my face and neck.
From there, I applied contour using her favourite Tarte Sculpt Tape Contour ($35), then blended it out using a beauty sponge. I've been using this contour wand a lot lately, and I love how user-friendly it is. As for concealer, Earle always reaches for the Nars Radiant Creamy Concealer ($32), which I have used in the past and was happy to be reintroduced to.
To set everything, she uses the Huda Beauty Easy Bake Loose Powder ($35). This was my first time testing it, but I made sure to apply it with the Pimoys Powder Puff ($8, originally $13 for a pack of six), because I've never seen Earle apply her setting powder any other way. The puffs made the setting powder way easier to apply than a typical beauty sponge, and I was able to get an extremely bright undereye appearance. (Side note: these powder puffs were out of stock until recently, so grab them before they sell out again!)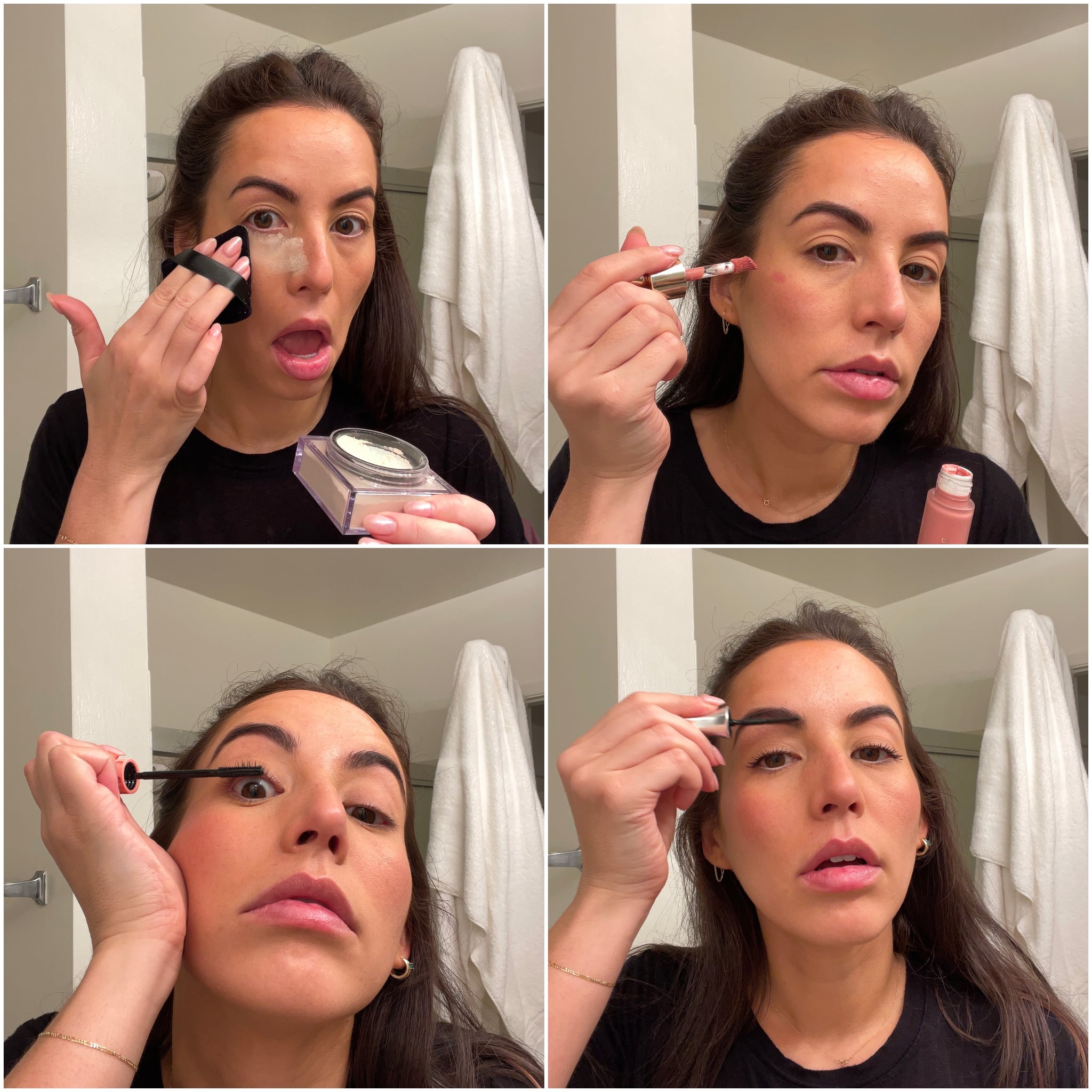 Next, I filled in my brows exactly as Earle does, using the Chantecaille Waterproof Brow Definer ($40) and setting them with the Benefit 24-HR Brow Setter Clear Brow Gel ($26). To finish up my base makeup, I applied her go-to Benefit Hoola Bronzer ($35) and Tarte Shape Tape Glow Bronzer ($32) to give my skin a little extra glow. Then I added the only blush I've ever seen Earle apply in videos — the Rare Beauty Soft Pinch Liquid Blush in Hope ($23) — to the high points of my cheeks, as well as her favourite highlighter, the Benefit Tickle Powder Highlighter ($35), to the centre of my nose.
Earle is known for her long, dramatic lashes, which she achieves by first curling her lashes using the Tweezerman Classic Lash Curler ($16). From there, she applies the Too Faced Better Than Sex Waterproof Mascara ($28) and then the Benefit Roller Lash Mascara ($15). She mentions in her videos that using waterproof mascara first to hold the curl is key. I followed her steps and then filled in my waterline with the NYX Professional Makeup Jumbo Eye Pencil ($6), which is a white eyeliner that Earle uses to make her eyes pop. I honestly haven't used a white liner on my waterline since I was 17, but I was shocked to find that I still liked how it looked on me.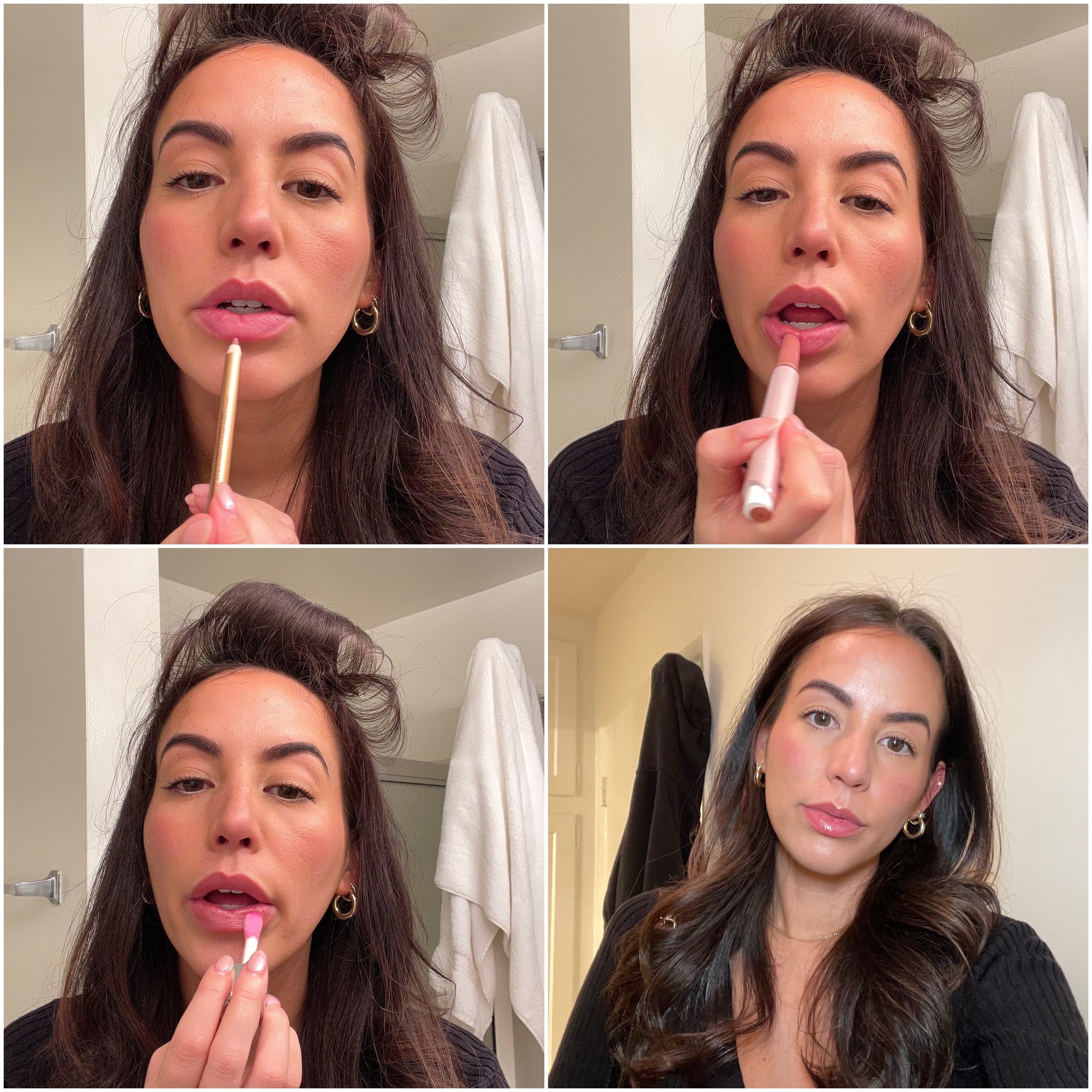 Lastly came the part I was most excited about: lips. Earle first lines her lips with the Charlotte Tilbury Lip Cheat Lip Definer ($24), then fills everything in using the Tarte Maracuja Juicy Lip Balm ($24). I've been a longtime fan of the Charlotte Tilbury lip liner, but it was my first time testing the Tarte lip balm. The combination was honestly chef's kiss and one I'll continue using. I topped it all off using the Dior Lip Glow Oil ($40), which gave my lips the perfect pop.
While Earle's makeup routine was a lot more product than I'm used to wearing on a daily basis, I absolutely loved the final look. Although I don't think I'll use it for everyday wear, I'll absolutely use it for nights out or dates.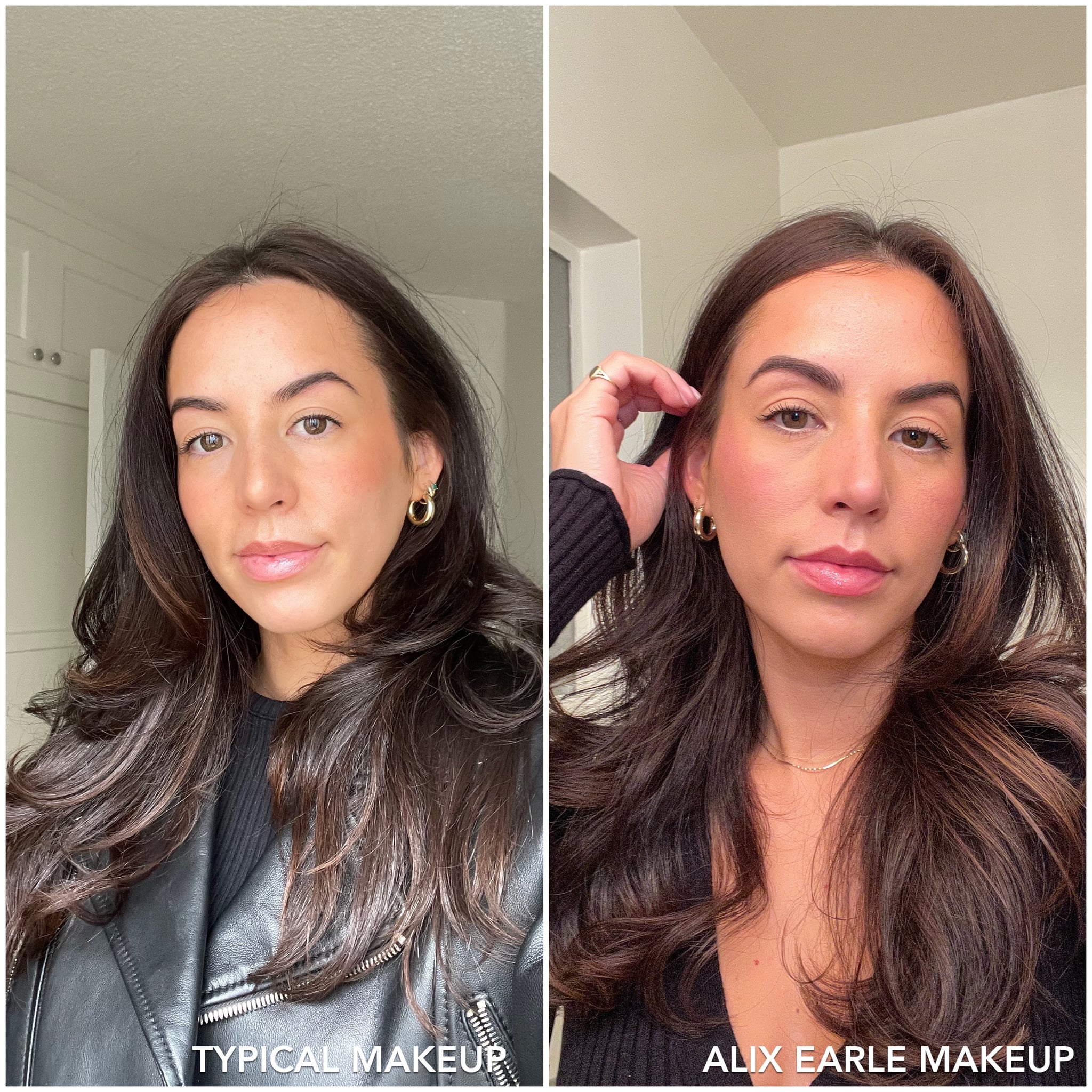 Image Source: POPSUGAR Photography / Renee Rodriguez