5 Beauty Products That Got Me Through My Breakup
My 8-Year Relationship Ended — These Beauty Products Got Me Through It
As POPSUGAR editors, we independently select and write about stuff we love and think you'll like too. If you buy a product we have recommended, we may receive affiliate commission, which in turn supports our work.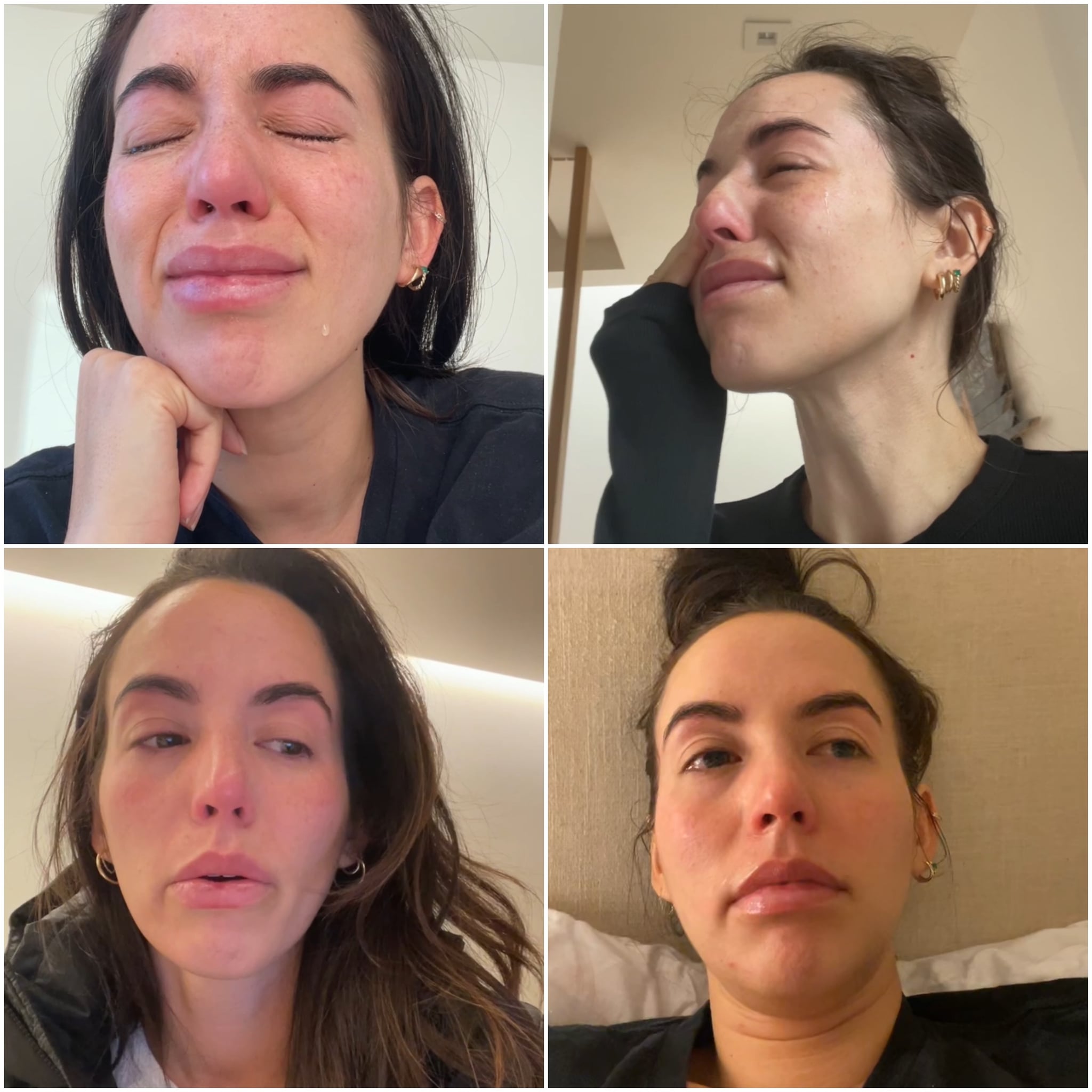 For eight years, I was in a committed, loving relationship, and I thought I knew exactly what the rest of my life was going to look like. Then, toward the end of last year — bam! Everything changed. All of a sudden, I found myself single, living in a new city, and totally f*cking clueless.
During the last few months of 2022, I spent more time crying and curled up in the fetal position than I did doing anything else. My hair-care routine went out the window, my face was permanently tear-stained, and the stress acne I thought I'd treated for good came back with a vengeance. I couldn't bring myself to think about anything other than the fact that by the time a potential new partner was able to get to know me as well as my ex had, I would most likely be in my 40s. If that thought doesn't depress you, that makes one of us.
While my family, friends, and coworkers eventually helped me get through things emotionally, I leaned on my extra-large collection of beauty products to help me physically fake it until I (finally) made it. There were days when I could barely muster up the strength to get out of bed, days when my face was so puffy that someone actually asked me if I was having an allergic reaction, and days when it didn't make sense to do anything other than sob while talking to my therapist. For the moments when I actually needed to get my sh*t together and hop on Zoom for work or leave the house to, you know, buy sustenance, these are the products that made it possible.
Breakup-Proof Product: TheraFace Pro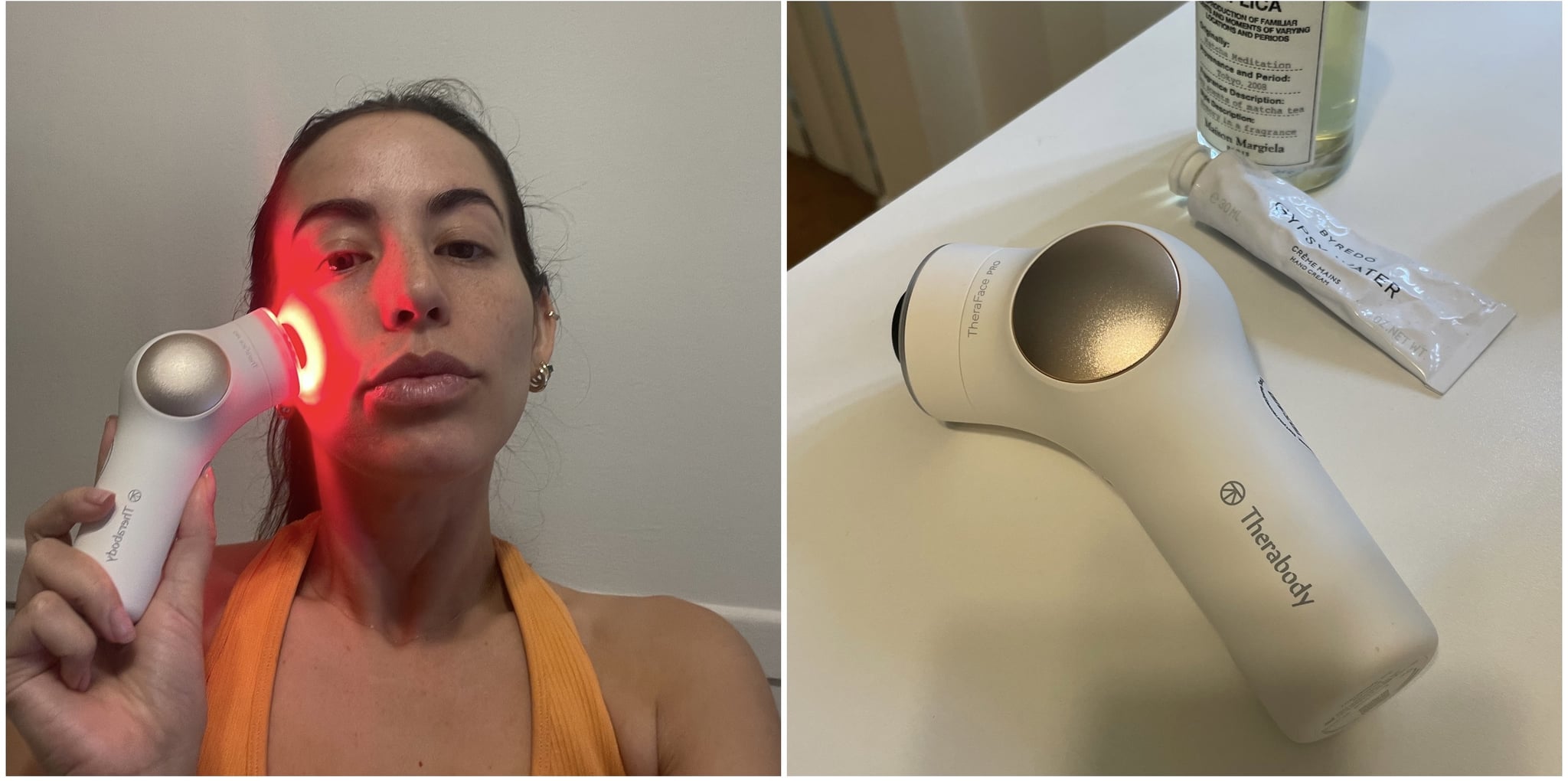 The TheraFace Pro (£375) is kind of like my magic breakup wand. While it's not powerful enough to fix my last relationship, it can certainly fix my face. I own a TheraBody device, and I have (stupidly) tried using it on my face in the past. I have TMJ, and I clench my jaw at night like I get paid to do it. Unfortunately, the vibration was more than a little too strong for me, and I may or may not have ended up bruising myself (whoops). So when I heard they had released a product specifically for your face, I knew I had to get my hands on it.
At first, I didn't realise that it would essentially become my breakup must have. The device's percussive therapy is perfect for loosening up my jaw after hours of venting to my therapist, the blue LED light therapy is amazing for helping me combat my stress acne, and the cold ring works wonders at depuffing my face after a good crying session. I'm also pretty worried that I've been giving myself permanent frown lines from all of the face scrunching I've been doing, so the fact that the device comes equipped with a microcurrent attachment is another huge plus. I find myself reaching for it multiple times throughout the day, and I can easily switch through different attachments depending on what concern I need to address.
Breakup-Proof Product: Kulfi Beauty Main Match Concealer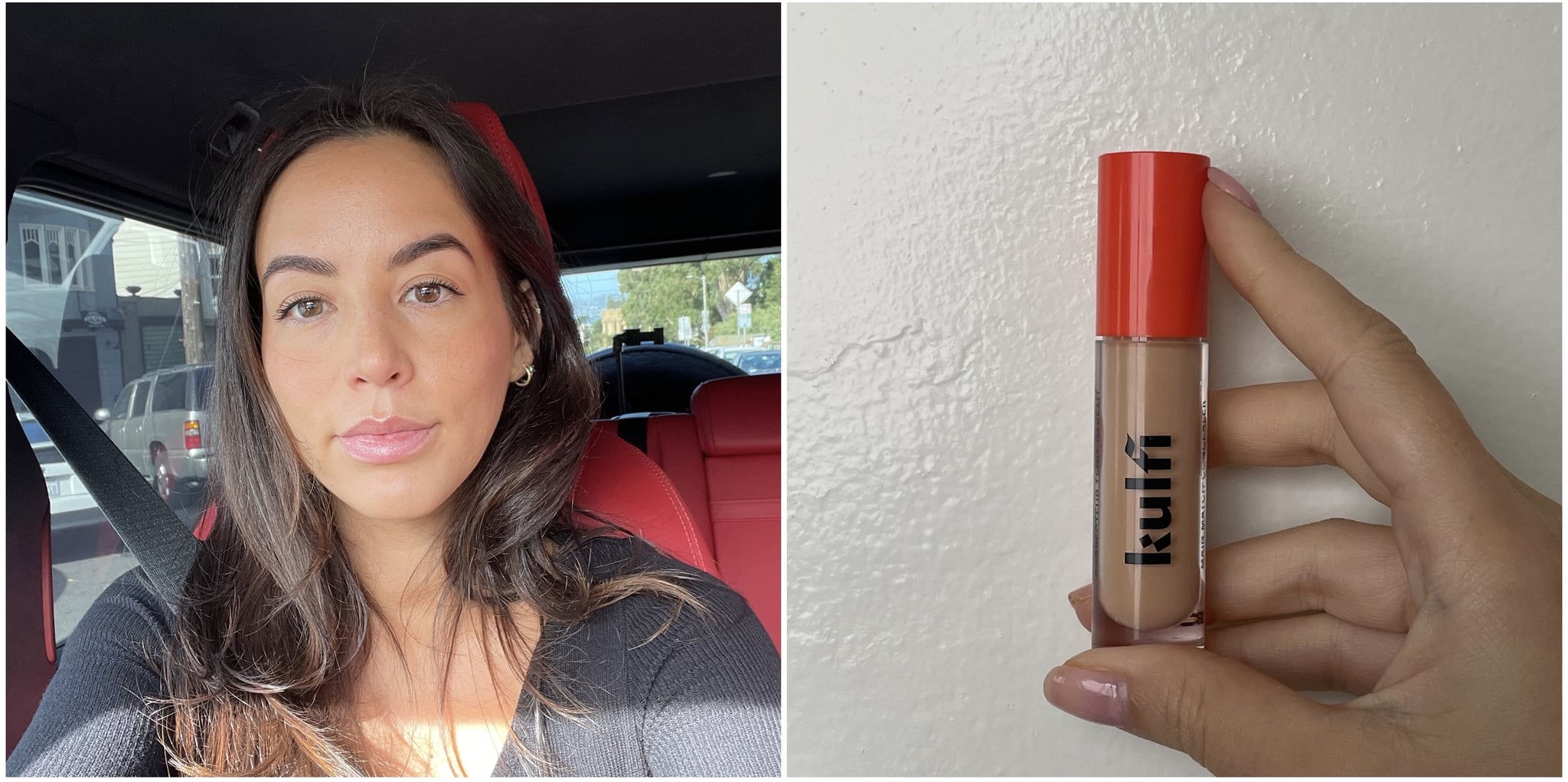 Anyone who spends the majority of their time crying knows a good concealer is key. Last year, I started using the Kulfi Beauty Main Match Concealer (£39), and it's been an absolute necessity over the last few months. I don't typically wear base makeup on a daily basis, but I (obviously) found myself needing to cover up not only the red splotches that covered my face but also the dark circles that seemed to live permanently under my eyes. I'd never had an issue with dark circles in the past, but I guess staying up until 3 a.m. with anxiety every night will quickly change that.
The Main Match Concealer is a liquid formula with medium coverage, and it's extra-long-wearing. It's also "self-setting," which meant I didn't need to pack on any powder after applying — a plus because my undereye area gets really dry. I use the shade Extra Elaichi, which is a medium hue with golden undertones, and it is light enough to wear under my eyes but also works if I need to cover up any redness on my nose or cheeks.
Breakup-Proof Product: Drunk Elephant D-Bronzi Anti-Pollution Sunshine Drops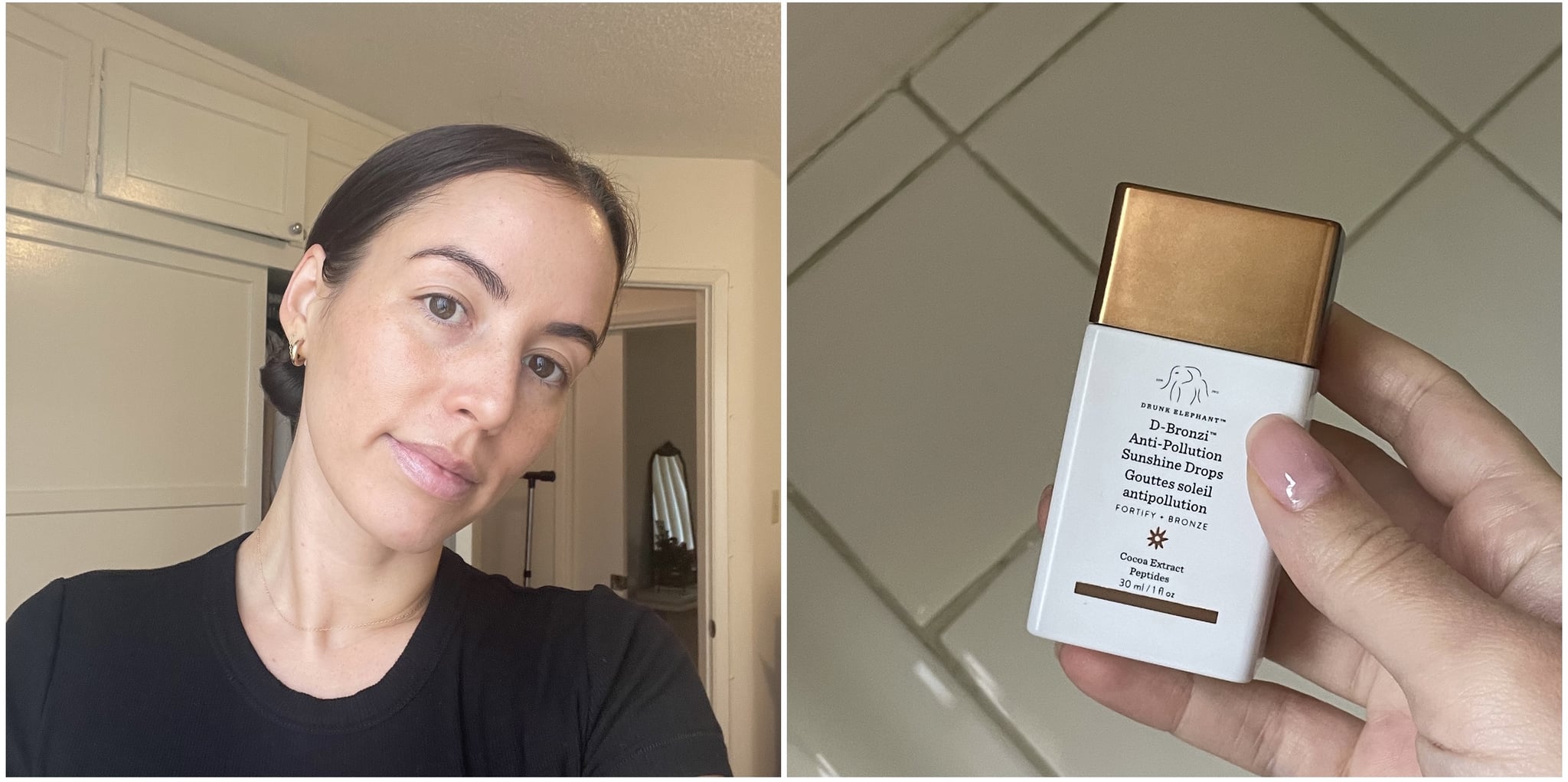 I'm a self-tan enthusiast through and through, but do you know what doesn't pair well with self-tanner? Tears. Recently, I made the mistake of putting tanner on my face before bed one night, thinking I was done crying for the day. Spoiler alert: I wasn't. I didn't think twice about it until I woke up in the morning, looked in the mirror, and saw that my nighttime waterworks had left streaks down my entire face. It was at that exact moment that I made the decision to swear off self-tanner until I was responsible enough to reintroduce it into my beauty routine, and I started searching for something I could use instead.
I had seen the Drunk Elephant D-Bronzi Anti-Pollution Sunshine Drops (£31) all over TikTok, and after watching yet another glowing review from influencer Alix Earle, I figured it was probably time to give them a test. The product is essentially an antioxidant serum that adds a subtle bronze tint to the skin. The best part? It can be washed off at the end of the day, so I don't have to worry about crying while wearing it. In the morning, I just add a few drops to my moisturiser and massage it all over my face and neck. It's subtle, but it gives my skin a healthy glow that I have been in dire need of.
Breakup-Proof Product: Tower28 MakeWaves Mascara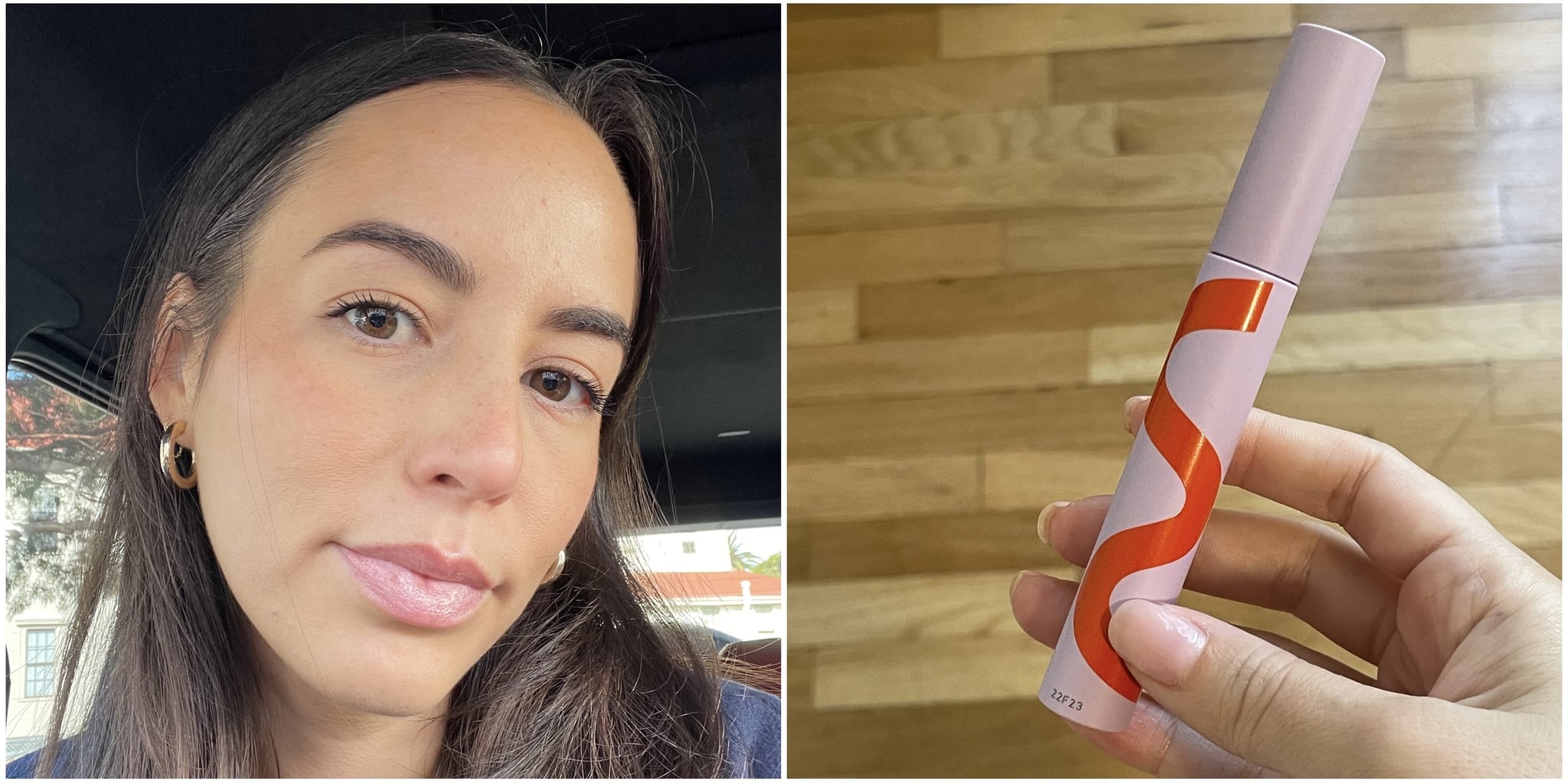 Full disclosure: mascara has never been one of my go-to beauty products; however, I've found myself wearing it almost daily over the last few months. You would think that this would be an item I would skip out on since I'm pretty much constantly sobbing, but what can I say? I'm an enigma. I've cherished my Tower28 MakeWaves Mascara (£20) ever since it launched, but over the last few months, our relationship has gone from a casual "situationship" to a full-on marriage.
I have sensitive eyes (even when I'm not shedding tears), and this product doesn't irritate them at all. It lengthens my lashes while adding volume, and it's easy to remove at the end of the day. It comes off with just a tiny bit of cleansing balm and face wash — no intense scrubbing required. Plus, although it's not waterproof, I can confirm it's 100,000 percent water-resistant. I can cry for hours while wearing this mascara and it holds up great, even through constant eye rubbing and blubbering.
Breakup-Proof Product: Charlotte Tilbury Cryo Recovery Mask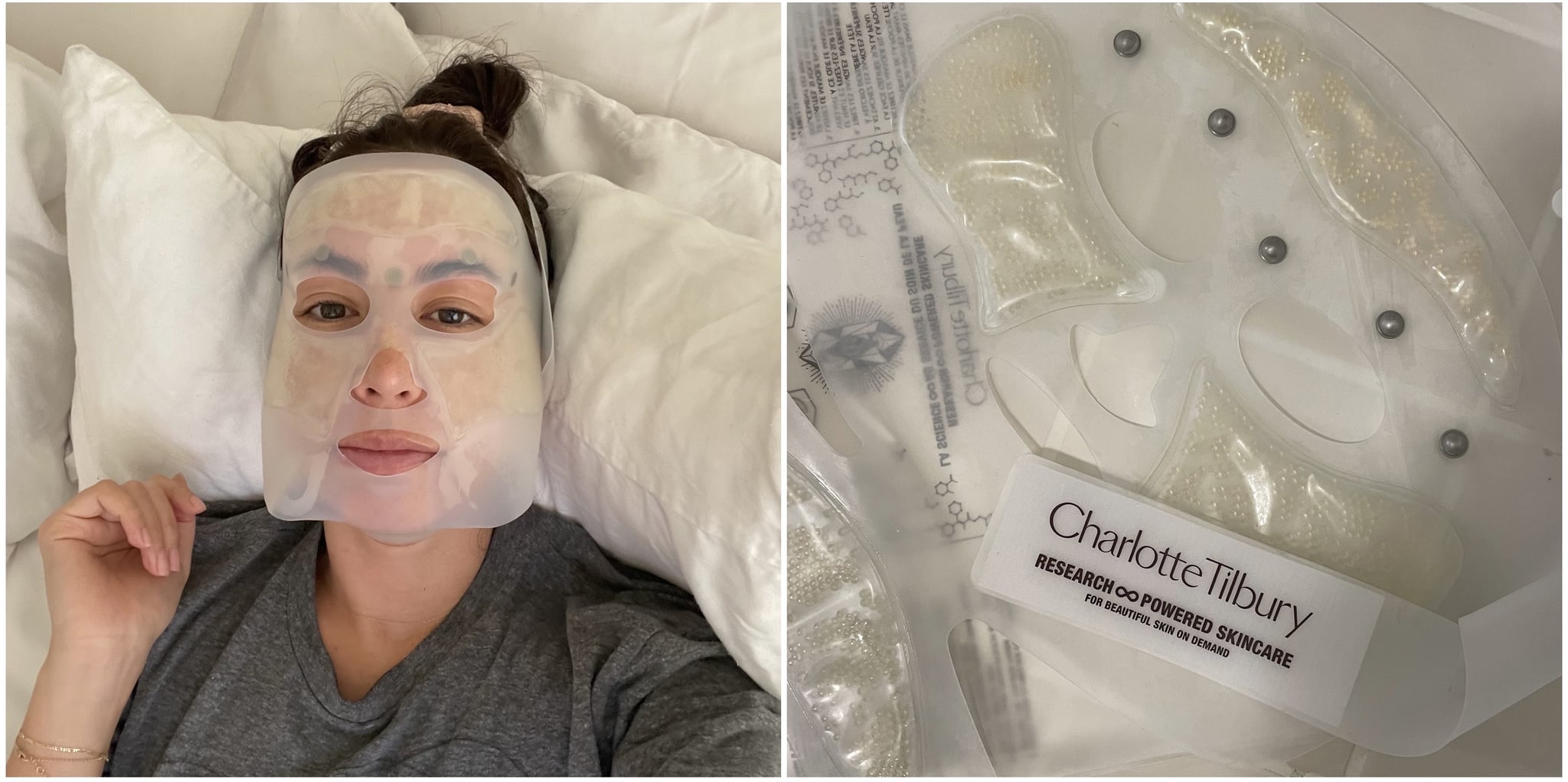 For the moments when I was actually able to get out of bed, I used my TheraFace, but for the instances when I couldn't even manage to lift my hand to my face, there was the Charlotte Tilbury Cryo Recovery Mask (£49). The product is a reusable face mask that combines cryotherapy and facial acupressure. All I needed to do was pop it in the freezer for 30 minutes, pull it out, then strap it onto my face. Did I look like Hannibal Lecter? Yes, but fortunately for me, I now live alone and there isn't a soul around to see. I could lie in bed frozen with anxiety, tears streaming down my face and snot dripping from my nose at an alarming rate, all while this mask did its best to depuff and de-stress my skin in 10 minutes flat.
I'll get my sh*t together eventually when I'm ready, but in the meantime, allowing myself a good daily 10-minute weeping session while I lie in bed and wallow is totally acceptable, and this mask makes it possible.
For anyone else out there going through a tough breakup, just know: it gets better. It's only been a few months, and I've already ghosted someone (sorry, Eric), received an unwanted hickey, and learned how to answer Hinge prompts like a pro. If you're still waiting to see the light at the end of the tunnel, take solace in the fact that beauty products will never break your heart.
Image Source: POPSUGAR Photography / Renee Rodriguez