Antiperspirant vs. Deodourant: What's the Difference?
Antiperspirant vs. Deodorant: What's the Difference?
As POPSUGAR editors, we independently select and write about stuff we love and think you'll like too. If you buy a product we have recommended, we may receive affiliate commission, which in turn supports our work.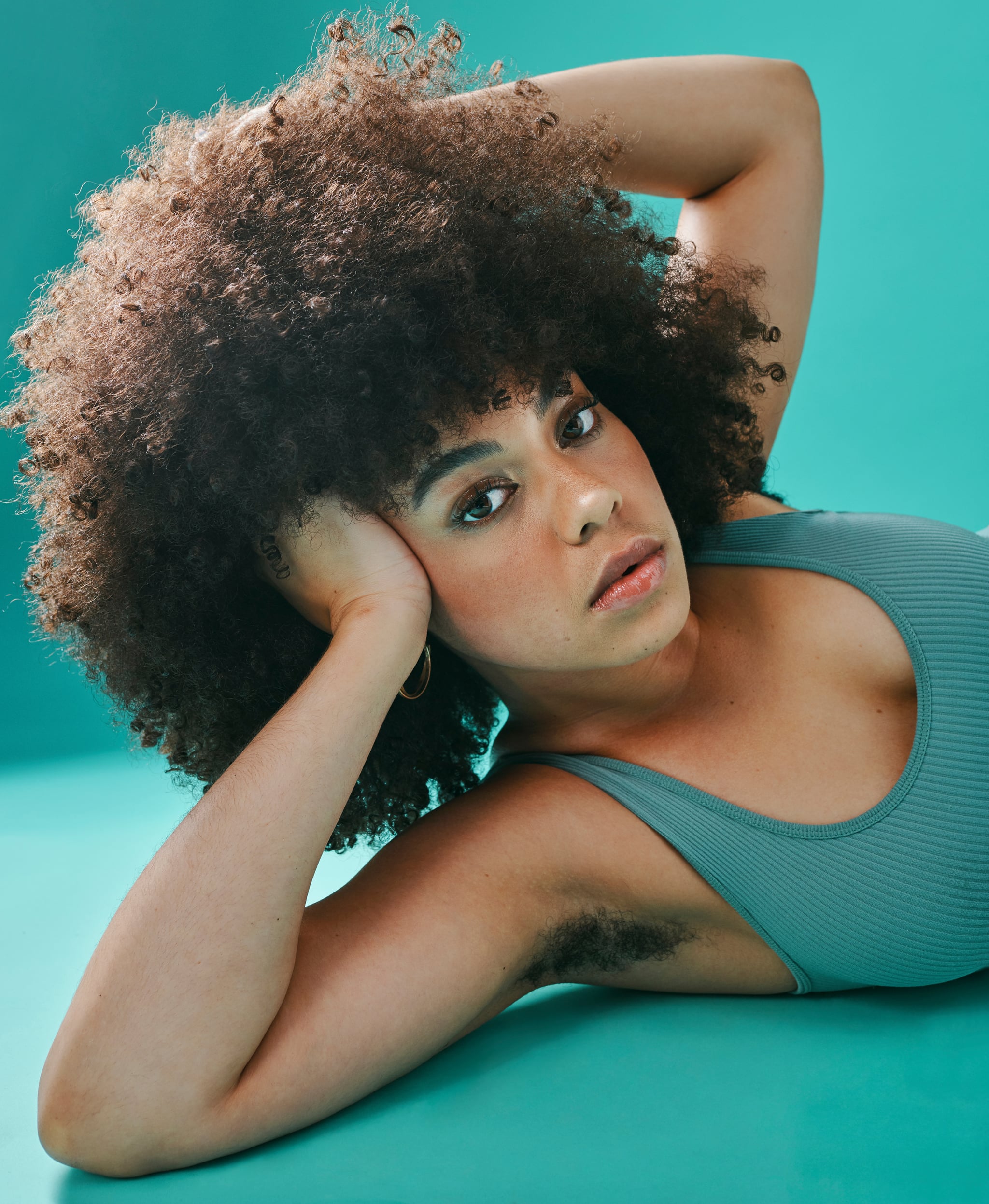 Deodorant and antiperspirant — it's the same thing, right? Most people use the two words interchangeably, but there are actually some key differences between the products. It's easy to mistake the two, especially when drugstores and beauty retailers have a slew of options packaged similarly, but knowing the difference between deodorant and antiperspirant can help you find the right product for your needs.
Simply put, one helps mask the smell of sweat while the other prevents sweat and body odour. The choice may appear obvious, but everyone's armpits and body chemistry are different. To help you figure out if deodorant or antiperspirant is right for you, we spoke with Dendy Engelman, MD, a board-certified dermatologist and Mohs surgeon, to learn how they differ, know what to look for when shopping for each, and get a few recommendations, so you can add some dermatologist-approved picks to your bathroom counter.
What's the Difference Between Deodorant and Antiperspirant?
Dr. Engelman describes an antiperspirant as a product that "blocks glands that produce sweat in order to prevent or reduce sweating." That's why they're called antiperspirants. Whereas "deodorant helps control body odour by making the surface of the skin more acidic and killing and/or preventing the growth of odour-causing bacteria." In recent years, natural deodourants have become quite popular, but unlike antiperspirants, Dr. Engelman explains, they do not prevent sweat.
According to Dr. Engelman, most antiperspirants are made with aluminium-based compounds, such as aluminium chlorohydrate (a type of salt complex) and aluminium zirconium tetrachlorohydrate glycine complex (a common active ingredient in personal-care products). If you're looking for an aluminium-free antiperspirant, she explains, these may use ingredients like talc, bicarbonate of soda, and cornflour to help prevent sweating.
When shopping for deodorants, Engelman says these are typically "alcohol-based and include the bacteria-killing ingredient triclosan, along with odour-binding ingredients (for example, bicarbonate of soda) and odour-masking perfumes and fragrances."
How to Find the Best Deodorant
Before you add a new product to your cart, Dr. Engelman advises it may take some trial and error to find the right one. "I recommend looking for a deodorant that is free of aluminium, parabens, added fragrance, and other potentially harmful ingredients — especially if you have sensitive skin," she says. "Labels like natural, fragrance-free, and aluminium-free can help guide you."
Dr. Engelman recommends the Tom's of Maine Natural Deodourant Stick (£9) to anyone, as it's a unisex brand with fragrance-free options and all-natural ingredients. "These deodorants are natural, aluminium-free, and produced with sustainable and responsible ingredients," she says.
Another great option is the Lume Whole Body Invisible Cream Tube Deodourant, as you can apply it anywhere. "I like the versatility of Lume's Cream Deodourants as the water-based formula makes them easy to apply anywhere bacteria may thrive for whole-body odour protection," she says. "The aluminium- and paraben-free formula is both safe and effective with clinically proven 72-hour odour control."
How to Find the Best Antiperspirant
If you're worried about sweat and odour, you may want to consider opting for an antiperspirant instead. These will help keep you dry and BO-free.
The Secret Clinical Strength Antiperspirant (£11) acts as a long-lasting shield against sweat and odour. "This invisible antiperspirant and deodourant offers 72 hours of protection against stress, heat, and activity sweat in a clinically backed formula," Dr. Engelman says.
Another great option is the Degree Clinical Protection 5-in-1 Antiperspirant (£17). Not only does this antiperspirant work to prevent body odour, but it's also dermatologist tested and available at prescription strength. "The five-in-one formula helps reduce sweating, control odour, moisturise the skin, and more," she says.