Anya Taylor-Joy's Chrome Nails at the 2023 Golden Globes
Anya Taylor-Joy's Chrome Nails Complete Her 2023 Golden Globes Outfit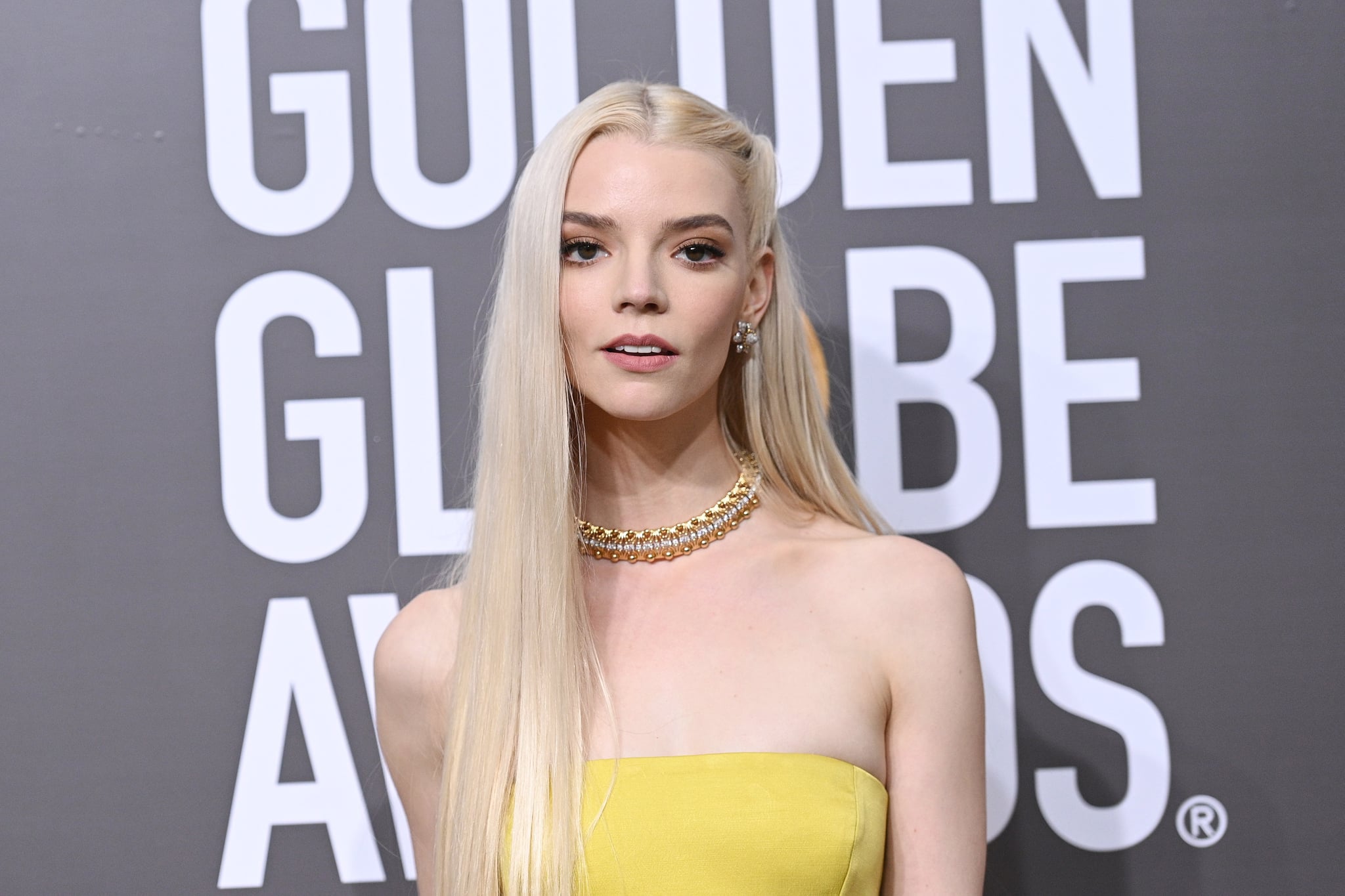 Image Source: Getty / Gilbert Flores / Contributor
Anya Taylor-Joy is proving once again why she's an award-show darling. On 10 Jan., the actor attended the 2023 Golden Globe Awards with chrome nails fit for a star.
The manicure featured a metallic-yellow colour that beautifully complemented Taylor-Joy's two-piece Dior gown. Her nails were filed into a soft-oval shape, and she chose to let the look speak for itself by opting out of any additional nail art. The style managed to add an extra element of bling that was a switch-up from the sparkling jewels adorning her neck, wrists, and fingers, yet it was somehow just as impactful.
Chrome nails have been holding strong as an award-show favourite over the last few months. Last year's award season saw Zendaya in a silver version at the Oscars, with Lizzo following suit at the MTV VMAs and Chlöe in a gold iteration at the BET Awards. Whether used on an accent nail or all 10 fingers, chrome finishes can almost act as a neutral in terms of their versatility, but their unmatched shine will easily remind anyone looking that they're anything but.
Take a closer look at Taylor-Joy's nails below.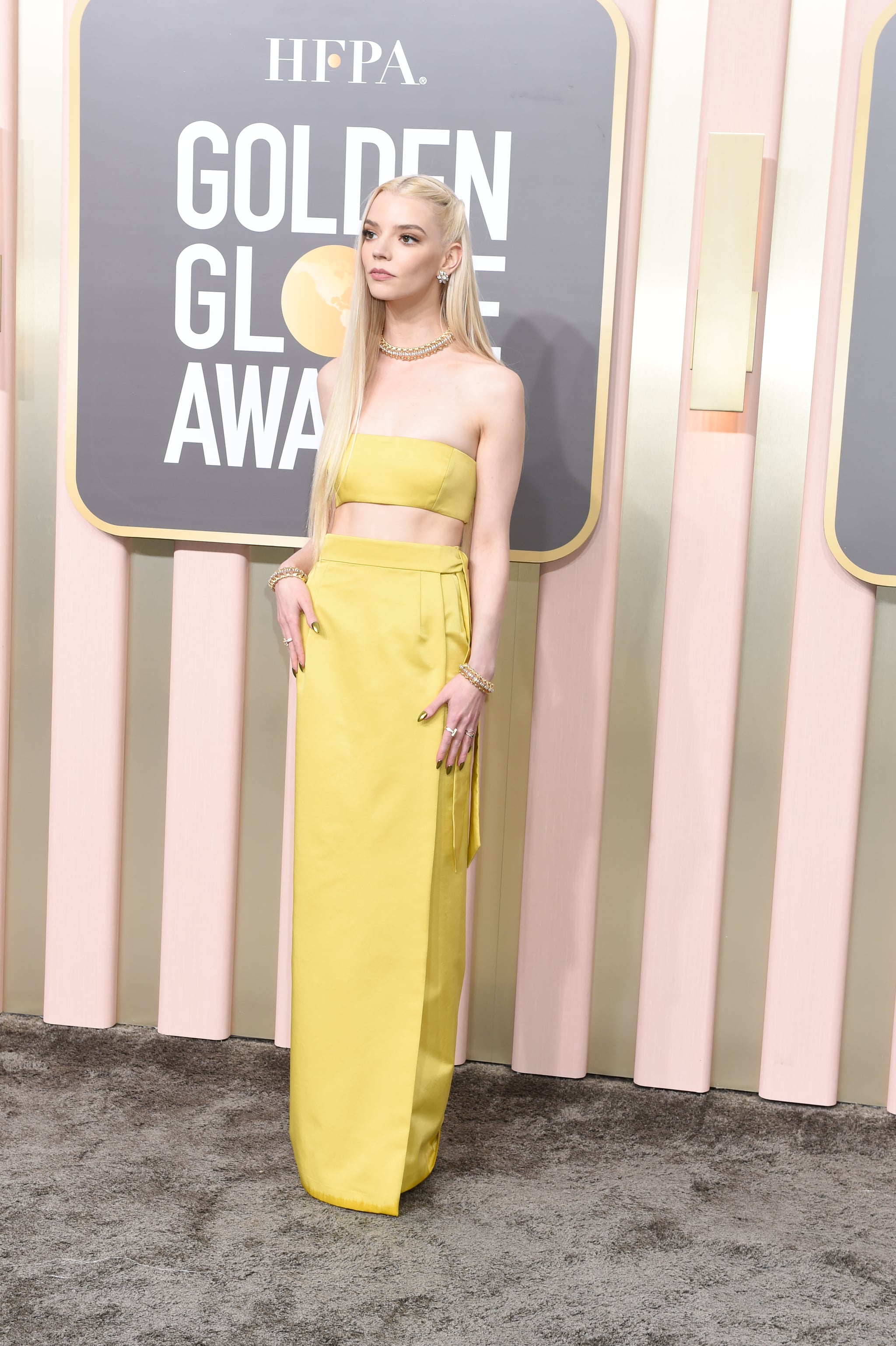 Image Source: Getty / Gilbert Flores / Contributor