"Bottleneck" Fringe Will Be the Trending Haircut For 2022
This Just In: "Bottleneck" Bangs Will Be Everywhere in 2022 (and Yeah, You Want Them)
As POPSUGAR editors, we independently select and write about stuff we love and think you'll like too. If you buy a product we have recommended, we may receive affiliate commission, which in turn supports our work.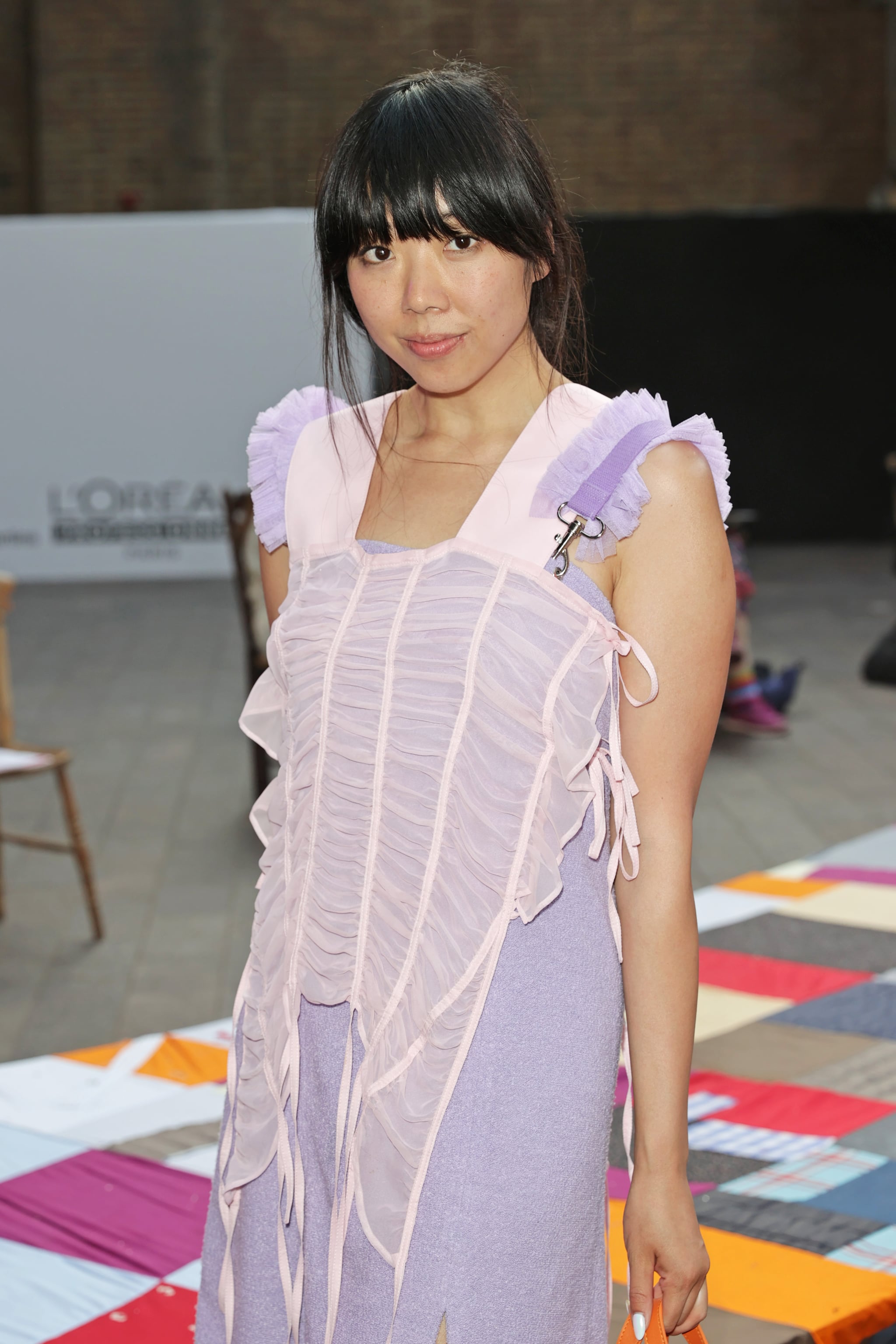 Image Source: Getty
On the highway, at work, and certainly in today's supply-chain crisis, the word "bottleneck" is considered a bona-fide Very Bad Thing — and certainly not a good look for anyone. Here's the exception: when it applies to your haircut, specifically your fringe. This, according to celebrity hairstylist and European Creative Director for Evo Hair Tom Smith, will ring especially true in 2022, when "bottleneck" bangs are everywhere.
"This hairstyle takes inspiration from the neck of a bottle," he said. (If you close your eyes, that almost looks like a C shape across your forehead.) "Starting slim and short in the middle, curving longer around the eyes, and then longest following the line of the cheekbone. This allows the length and angle to be adjusted depending on whether you want to make your cheekbones appear wider or stronger."
Don't think you're a "fringe person"? Welcome to the club. Also: this haircut trend is made for you. "Many people don't suit a classic 'fringe' — the solid horizontal line across the face — but most can wear bottleneck bangs to add softness to the face," Smith said. Here's everything else you need to know about the style.
How to Ask For the Trend From Your Stylist
So you want to try the trend, but WTF do you say at your next salon appointment? "To get bottleneck bangs, ask your hairstylist to create longer bangs that skim your cheekbones at an angle that flatters your face, curving around to create a layer that sits somewhere between your cheekbones and jaw," Smith said. "Then ask for the central part to be cut shorter, keeping the cutting line soft and choppy, with the shortest part in the middle and getting longer on the edges."
Image Source: Getty
How to Style "Bottleneck" Fringe at Home
Just because bottleneck fringe don't come in straight-across form doesn't mean they will require tons of time or product. In fact, the asymmetrical shape makes for much more variety in styling. First things first: because each section of the fringe is a different length, you'll want to style them accordingly.
For the centre part, for example, you should consider the length of bangs. If they are on the shorter side? "You can style them with a subtle bump using a curling wand or round brush [when blow-drying]," hairstylist Devin Toth of SCK Salon in New York City previously told POPSUGAR. "This will lift them out of your eyes for the day, but be sure not to overdo it." If they are longer, Toth suggests transforming them into curtain bangs by pushing each half to either side of your face to keep them out of your eyes. "This also creates that piecey, textured look."
For the longer ends that hit your cheekbones, consider using a tiny flat iron or curling rod to create a slight wave. This will help soften the transition to the rest of your hair. "[Waves] give your bangs some major lift with a complete hair texture shift," Toth said. He recommends using the BaByliss Tight Curls Wand (£25) with a 10-millimetre diameter for this look.
No matter how you style your fringe, remember to apply hairspray to your comb or fingers first in order to avoid a face full of unwanted shine.