How "Bottoms" Makeup Artist Created Fight Club Bruises
The Making of Bruises and Blood For Fight-Club Comedy, "Bottoms"
As POPSUGAR editors, we independently select and write about stuff we love and think you'll like too. If you buy a product we have recommended, we may receive affiliate commission, which in turn supports our work.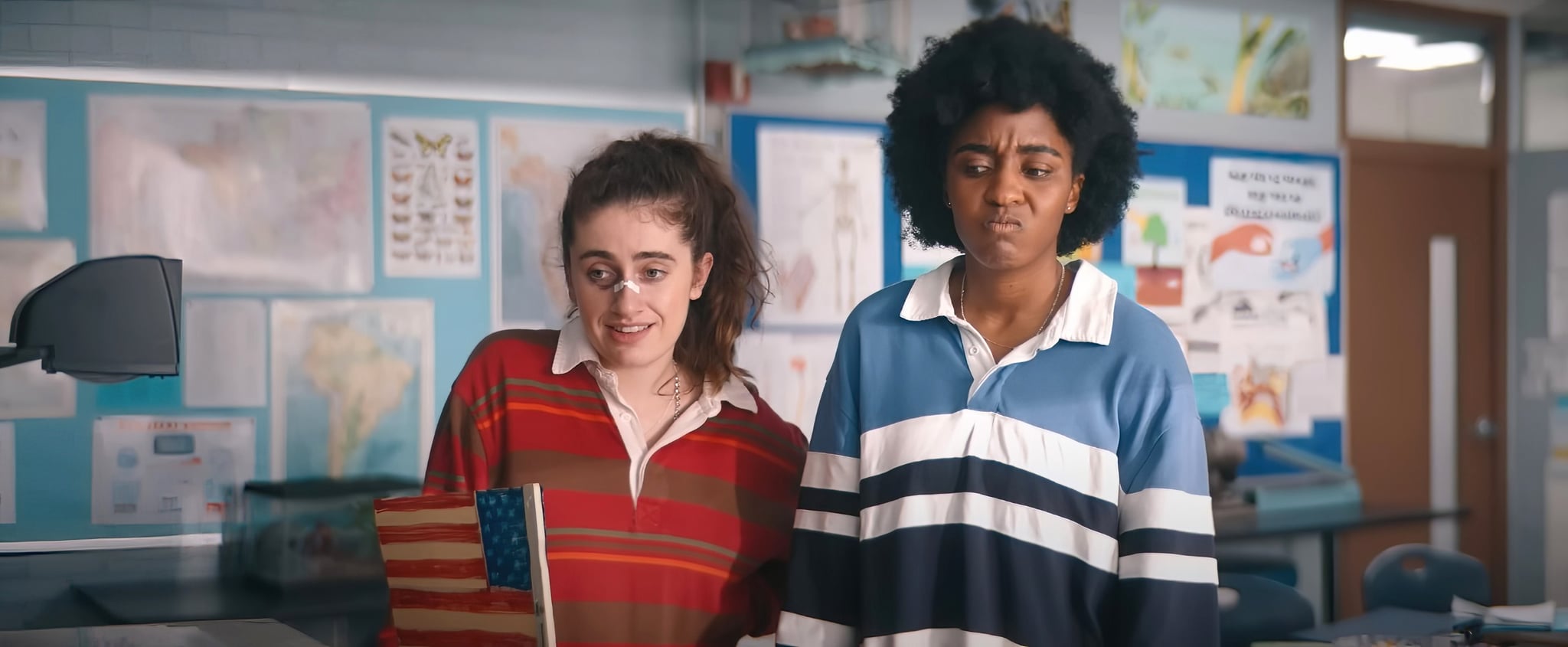 Bloody, horror-movie gore meets nostalgic '90s glam in the new teen comedy "Bottoms." The film, which premiered at SXSW film and television festival in March and hits theatres Friday, Aug. 25, follows queer high school students PJ (played by "The Idol"'s Rachel Sennott) and Josie ("The Bear"'s Ayo Edebiri), who start a fight club to win the attention of two popular cheerleaders.
Directed by Emma Seligman and written by Seligman and Rachel Sennott, "Bottoms" features all the beloved tropes of a classic '90s teen movie but with a fresh, modern twist — and a whole lot of fake blood. When she signed onto the project, makeup department head Natalie Christine Johnson had recently completed a string of horror films such as "Unseen" (2023) and "The Visitor" (2022).
"That was already in my wheelhouse; that was the easy part," she tells POPSUGAR of the film's blood and gore. "And then just bringing elevated [makeup] looks and mashing them together. I had so much fun with that."
Here, Johnson shares all the behind-the-scenes beauty details of "Bottoms," including the secret to making fake bruises look realistic and how '90s movies inspired the makeup looks.
The Art of Creating (Realistic) Fake Bruises
PJ and Josie's fight club kicks off with PJ getting punched in the face, resulting in a nasty bruise around her eyes and nose that gradually develops throughout the movie. From the bright purple of a fresh bruise to the muted green and yellow hues of a days-old one, Johnson expertly executed a realistic progression of skin bruising. "I wanted to create a timeline for the bruises so that the audience didn't get lost," she says. "Everyone notices everything now watching movies and TV, just because everybody knows what we're doing. There are no secrets anymore."
Johnson adds that she worked closely with the film's stunt coordinator, Deven MacNair. "We just really wanted to line up what her choreography was to what we were going to do so that everything was fluid and made sense," she says.
To keep track of it all, Johnson created a breakdown of all the fake injuries that the team could reference on set. "Every day I would be like 'OK, it's going to be a little healed, the second day it's going to be a little more healed,' until it goes away or until she gets another fresh one," she says. "Everything was written down so they were no mistakes."
The makeup artist mainly relied on the European Body Art Encore SFX Palette ($95) as well as the European Body Art Encore Blood Palette ($70) for creating the fight club injuries.
Blood, Blood, and More Fake Blood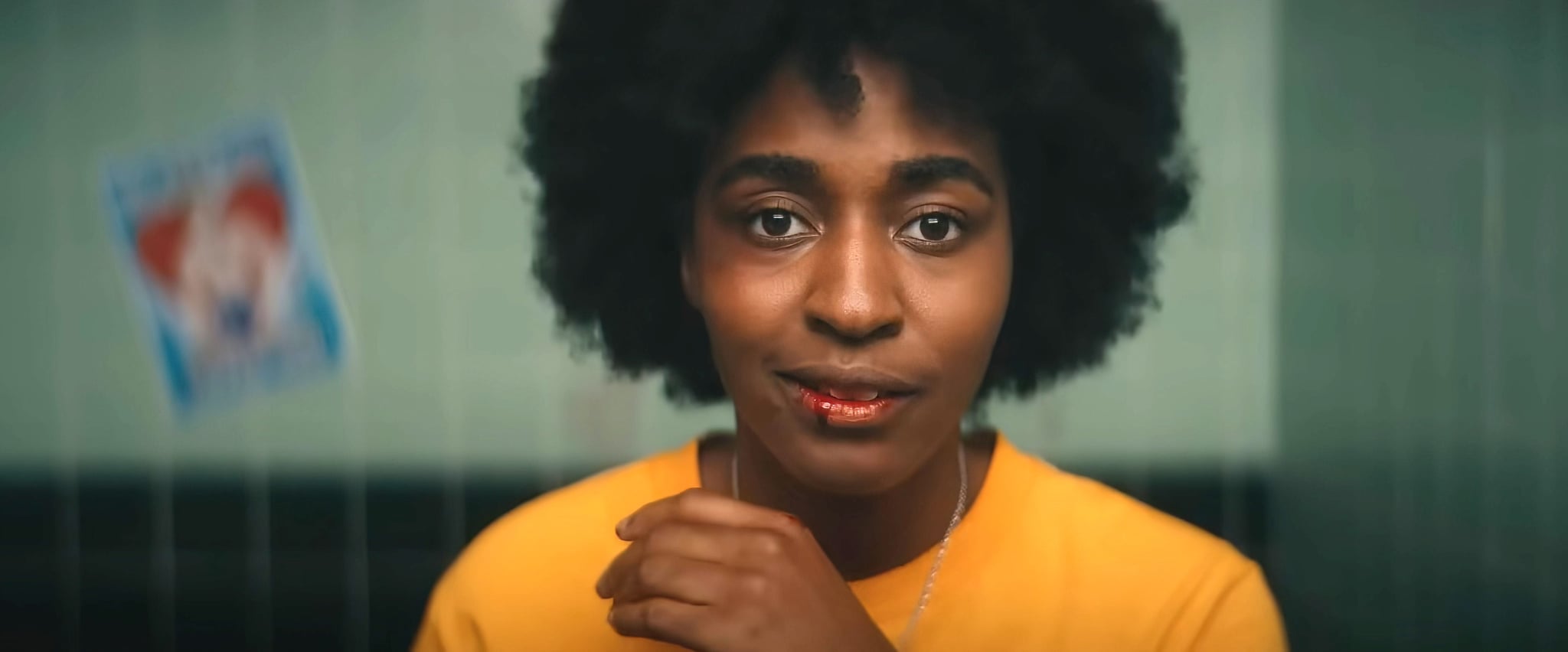 "We had so much blood, you have no idea," Johnson says of the gory shooting days on "Bottoms." This makes senses: blood is an inevitable part of the film's makeup design, but because the story is lighthearted in nature, the team had to collaborate closely to set the correct visual tone.
"You want to see what hair [department] is going to do with the blood, what costumes is going to do with the blood," Johnson says. "It was a very married interaction. You never want to be too much and then all the other aspects have nothing. It was a very communal decision. And Emma [Seligman] was like, 'more blood, more blood,' so that was also great direction."
Johnson's fake blood of choice is Fleet Street Bloodworks PPI Premiere Product Drying Blood ($76), which is formulated to stay moist-looking even after it dries down, making it ideal for long days on set. "I personally really love using Fleet Street because it stays, it's a beautiful colour, a realistic colour," she says.
How '90s Teen Movies Inspired the Makeup on "Bottoms"
When approaching the everyday makeup looks for the characters in "Bottoms," Johnson wanted to emulate the fresh, youthful-looking glam of classic '90s teen movies like "Can't Hardly Wait," "She's All That," and "Jawbreaker."
"We focussed on skin care," she says. "I love using SkinFix, that's probably my new favourite skin-care line that I've now put into my own regimen." Johnson's go-to skin-care products on set were SkinFix Barrier+ Foaming Oil Hydrating Cleanser ($30) and SkinFix Barrier+ Triple-Lipid Peptide Refillable Face Cream ($54), which she says create "the best base for any makeup look."
For natural, lived-in skin, Johnson mixed Kevyn Aucoin's The Sensual Skin Enhancer ($37) with jojoba oil. "It gave a nice light, flawless look to the girls and you could still see their skin," she says.
The cheerleaders had their own distinct look partially inspired by Christina Aguilera's 1999 music video for her song "Come on Over Baby." In addition to a bold red lip — MAC Cosmetics' Russian Red Matte Lipstick ($23) — Johnson added gemstones a la Aguilera's body art in the iconic video.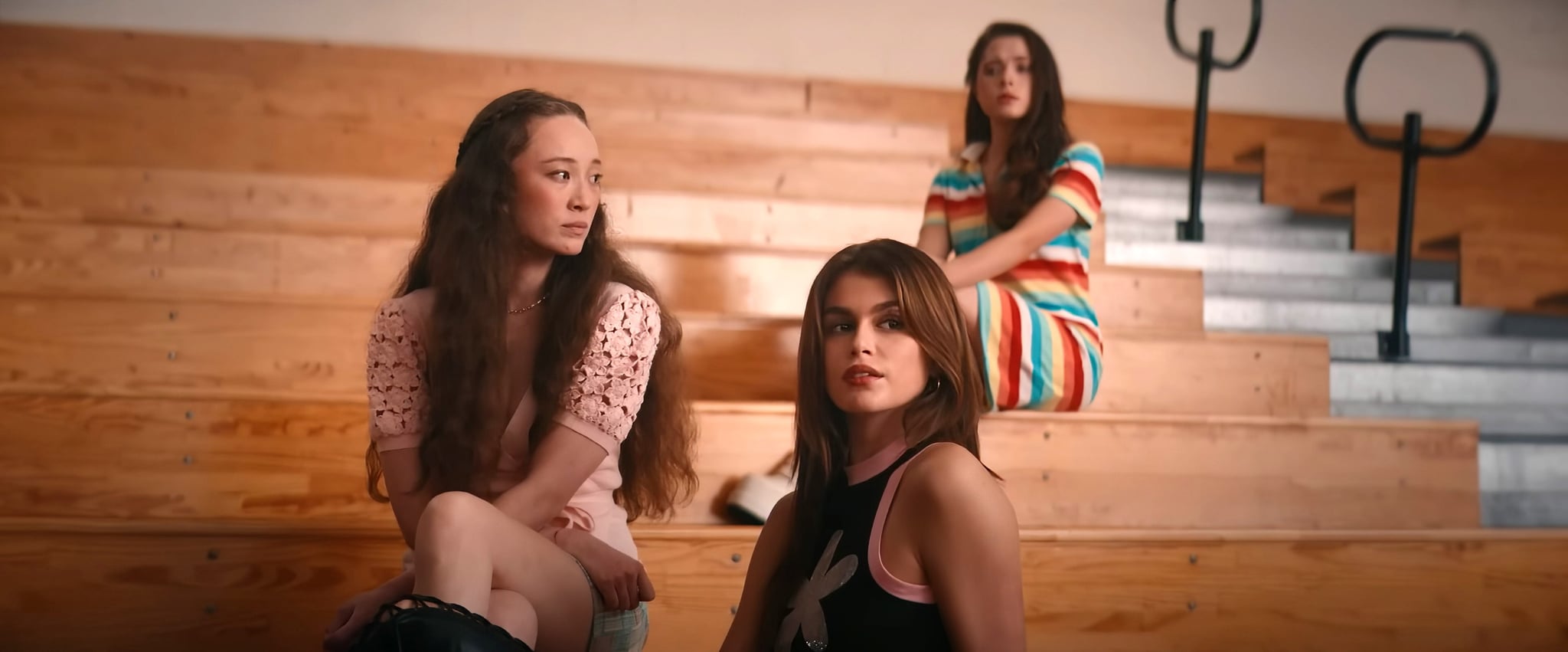 The Significance of PJ's Outrageous Carnival Makeup
Most of the makeup looks in "Bottoms" are minimal and natural, but there's a glam moment in the beginning of the film that's impossible to ignore. When she and Josie attend the town carnival to hopefully interact with their crushes, PJ sports bright blue eyeshadow with a dramatic cut crease, harsh bronzer, and exaggerated blush.
To create PJ's pop of colour in the inner corner, Johnson used MAC Eye Shadow in Mint Condition ($23). Her dramatic contoured eyes and cheeks were courtesy of Benefit Hoola Bronzer ($35).
Johnson explains that Sennott, who plays PJ and is also a writer on the film, wanted her character to look "out of touch" in the scene. She also specifically referenced Marnie's garish wedding makeup in the HBO series "Girls." "In one of our first meetings, Rachel and I got together and she was like, 'Okay, have you ever seen 'Girls'? Remember when Marnie gets married and she gets her makeup done and it looks insane?" she recalls. "'I want that for that scene because PJ is so out of touch; she doesn't do makeup like that normally, but her going out to that fair, she was like, 'I want to look as if this is what I think girls are doing.'"
Image Source: United Artists / courtesy Everett Collection