I Tried Chloe Cherry's Genius Hack For Fuller Lips: Photos
Chloe Cherry's Wild Hack For Fuller Lips Works, but It Hurts
As POPSUGAR editors, we independently select and write about stuff we love and think you'll like too. If you buy a product we have recommended, we may receive affiliate commission, which in turn supports our work.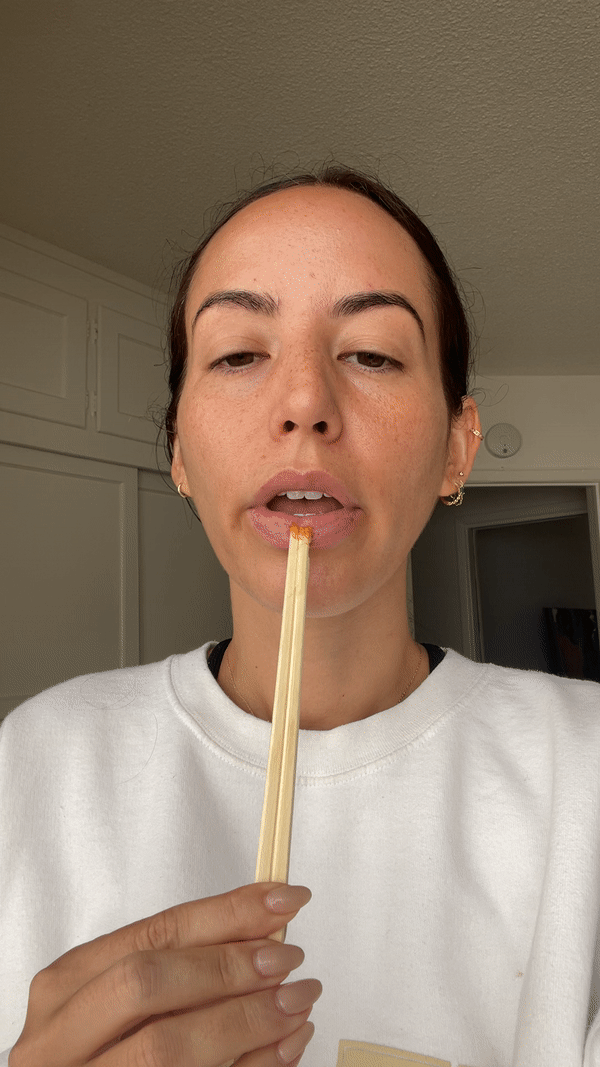 A few weeks ago, I sat down with the "Euphoria" actor Chloe Cherry to talk about her upcoming collaboration with Urban Decay. During our chat, she divulged a weird (or genius, depending on who you ask) hack for fuller lips: "I use Vaseline with cayenne pepper, and it works really well. Get a little cup and put some Vaseline in it, mix it with cayenne pepper, and put it on your lips. It really burns and plumps them up, but you have to wipe it off."
Initially, I was surprised to hear about the way in which Cherry was plumping up her lips at home. However, my curiosity got the best of me, as it usually does, and I found myself thinking about her tip at least once a day. I've tried my fair share of different lip plumpers, but I've never tried to DIY my own. I'm a big fan of cayenne pepper. . . in my food. I love adding it to soups, pasta, and sometimes even salads. But did that mean I wanted to rub it on my lips? Not particularly. However, I'm always willing to try weird things in the name of beauty, and this was no exception.
Before trying it out, I first needed a professional opinion to confirm if it was even safe to try. "Cayenne pepper has capsaicin in it which when applied to the lips causes vasodilation, which is a process that temporarily increases the blood flow to the lip," Kunal Malik, MD, board-certified cosmetic and general dermatologist, tells POPSUGAR. This gives the illusion of plumper, fuller and redder lips, however, Dr. Malik says the effect is short-lived and can have side effects.
"Capsaicin can be a potent contact allergen and in some people may trigger inflammation of the skin causing stinging, burning, irritation and in severe cases even blistering," Dr. Malik says. "These may heal with scarring or have the potential to become infected."
I didn't think I was allergic to anything in cayenne pepper since I used it so frequently in my food, but I was still a little nervous when I found myself in my kitchen, gathering the supplies I would need to make it work. I started out by taking a red solo cup (yeah, the ones you use for beer pong — I'm not fancy), squirting a little Vaseline into it, and then I "seasoned" the Vaseline with cayenne pepper. Cherry didn't say how much she used of either "ingredient," but I attempted to make the ratio fairly even. Next, I mixed everything up using a chopstick (again, not fancy).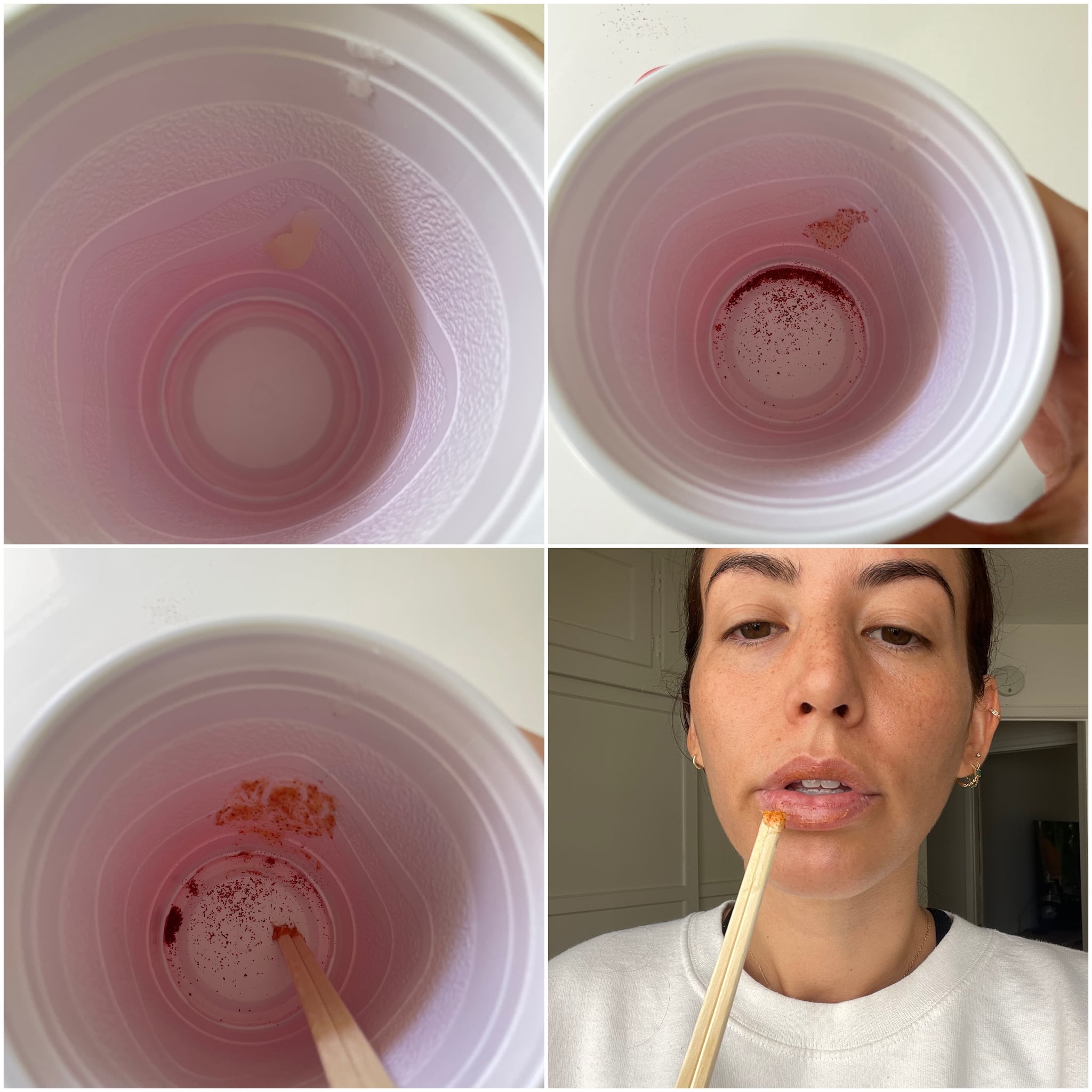 Once I had my mixture ready, it was time to apply. I didn't want to get it on my fingers and accidentally rub my eye and potentially go blind, so I used my chopstick to smear an even amount all over my lips. At first, I felt nothing, and I was curious whether the hack was a total dud. Then, everything changed. It started burning — badly.
I knew I was supposed to wait a few minutes before wiping it off but after 30 seconds, I couldn't take it anymore. I wiped it off with a dry paper towel, then a wet paper towel, and when the burning didn't subside I thought about crying. Eventually, I had to just sit with a cold water bottle pressed to my lips in order to relieve the discomfort.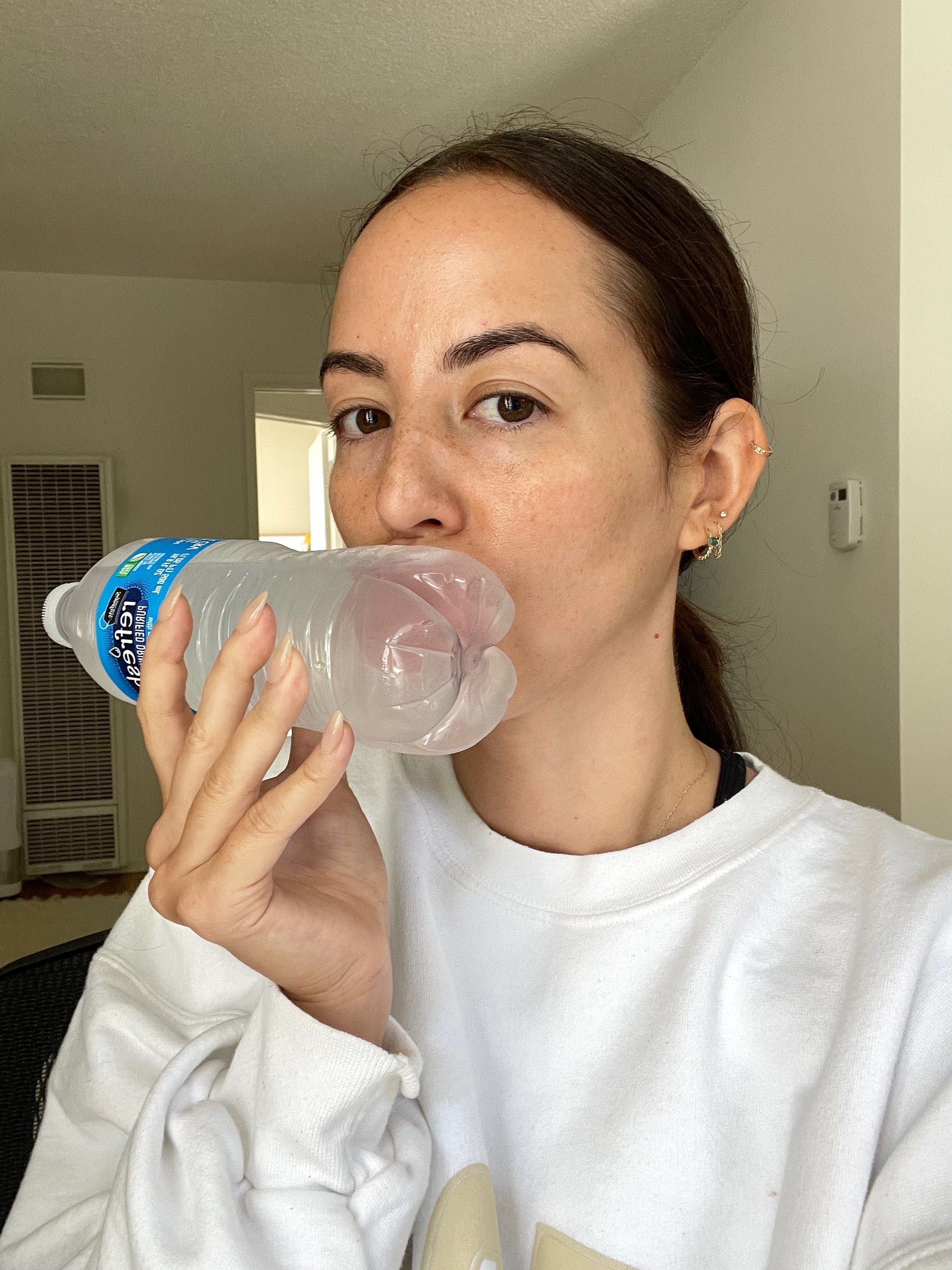 When I did get a chance to take a look at my lips, I was impressed. They definitely looked bigger, and redder, but damn, they hurt.
Do I think I'll continue using this hack frequently? Probably not, since I have an arsenal of lip plumpers just waiting to be used already in my bathroom cabinet that don't make me feel like I am descending into hell itself. But if I didn't, or if I was looking for an affordable option, I'd absolutely use this trick.
Rather than using capsaicin as a temporary lip plumper, Dr. Malik recommends considering lip filler, which uses hyaluronic acid-based gel to enhance the volume and shape of lips for up to six months. Or, if you're looking for something less invasive, my current favourite (albeit short lived) lip plumper is the R.e.m. Beauty Utmost Importance Plumping Lip Gloss ($17), and my favourite product for a long-term (but not permanent) fuller lip is the Ourself Lip Filler ($145).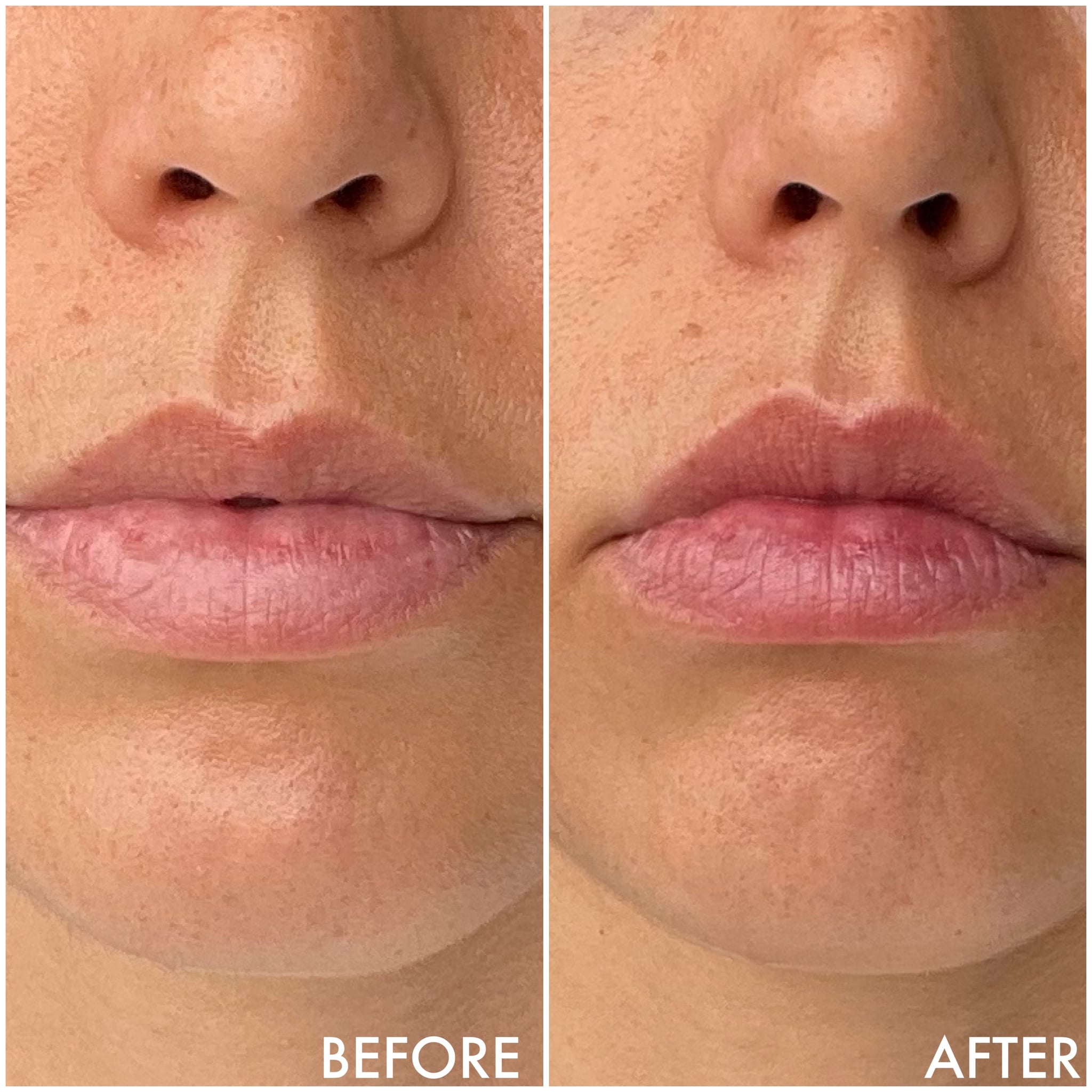 Image Source: POPSUGAR Photography / Renee Rodriguez