Chloe Cherry Divulges Her Weird Hack For Plumped Lips
Chloe Cherry From "Euphoria" Has a Genius Hack For Plumper Lips
As POPSUGAR editors, we independently select and write about stuff we love and think you'll like too. If you buy a product we have recommended, we may receive affiliate commission, which in turn supports our work.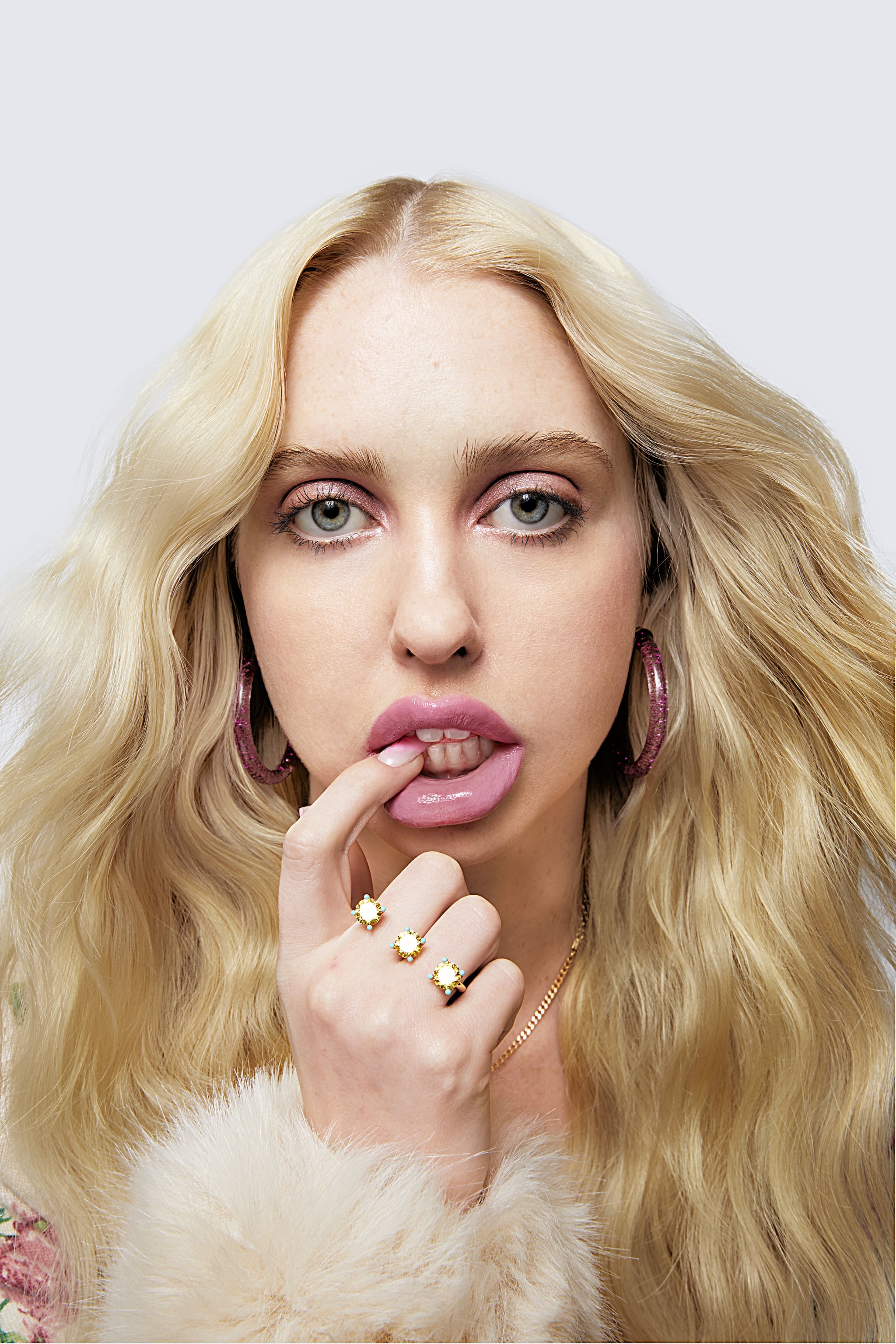 If you haven't heard of Chloe Cherry yet, it's time to get familiar. If you recognise the actor, it's probably from the second season of "Euphoria," where she played the lovable (yet sometimes a little clueless) Faye, the girlfriend of a drug dealer — but she's got a lot more on the horizon. She's set to star in a science-fiction movie, "www.RachelOrmont.com"; she's already starred in a Versace SSENSE campaign and a Steve Madden campaign; and now, she's the face of Urban Decay's new Vice Lip Bond Backtalk collection.
The longwear liquid lipstick, which just launched earlier this month, is Cherry's go-to pick product for all occasions. "Any colour of the Vice Lip Bonds (£19)," Cherry says. "If you just shake it for eight seconds and then let it dry on your lips for a couple of minutes, it's totally kiss-proof. It will even stay shiny."
The line boasts sexually charged shade names like Safe Word and Raw Footage, which some might say fit perfectly for Cherry, whose career started out in the adult-film industry. (She has since made the full transition from porn to the silver screen.) Still, landing a beauty deal back then would have looked very different. For one thing, the makeup is much more subtle on TV or in movies — "they would do so much to your eyes; so many different colours of eyeshadows to give your eyes dimension," she says of adult films — and that is really saying something, considering she was on a show where the makeup sparked a glitter revolution.
Since working with the makeup artist on "Euphoria," Cherry says her beauty routine has completely changed. "I used to like orangey reddish glittery eyeshadow, a ton of highlighter, foundation, and [I would] fill in my eyebrows a lot bigger," Cherry says. "I used to do a lot more."
Now, she says, she does light makeup that she actually learned on set. "Makeup artist Alex French taught me how to do really good no-makeup makeup," Cherry says. "It's basically become my routine because after seeing myself on the show, I was like, 'Oh, that actually looks really good.'"
Since making that change, Cherry says she now puts more thought into her skin. "I have a very extensive skin-care routine I do every morning and night," she says. "I use a product for acne called Curology, and then I use retinol or Tretinoin, but I don't use it every day because it's strong. Then I use hyaluronic acid and a face oil."
Otherwise, Cherry keeps it simple. She skips a morning face wash in lieu of vitamin C and sunscreen, but that doesn't mean she doesn't have a few tricks up her sleeve — especially when it comes to beauty hacks. In fact, she has one that's a little . . . unconventional. "I use Vaseline with cayenne pepper, and it works really well," she says. "Get a little cup and put some Vaseline in it, mix it with cayenne pepper, and put it on your lips. It really burns and plumps them up, but you have to wipe it off."
Cherry says she isn't sure whether this trick is kiss-proof, so if you're looking for something to last you through a make-out session, it's best to stick with Urban Decay's latest launch.
Image Source: Urban Decay