Emolyne Ramlov on Starting Emolyne Cosmetics During COVID
How Emolyne Ramlov Turned Her Obsession With Matching Her Lips to Her Nails Into an Award-Winning Makeup Line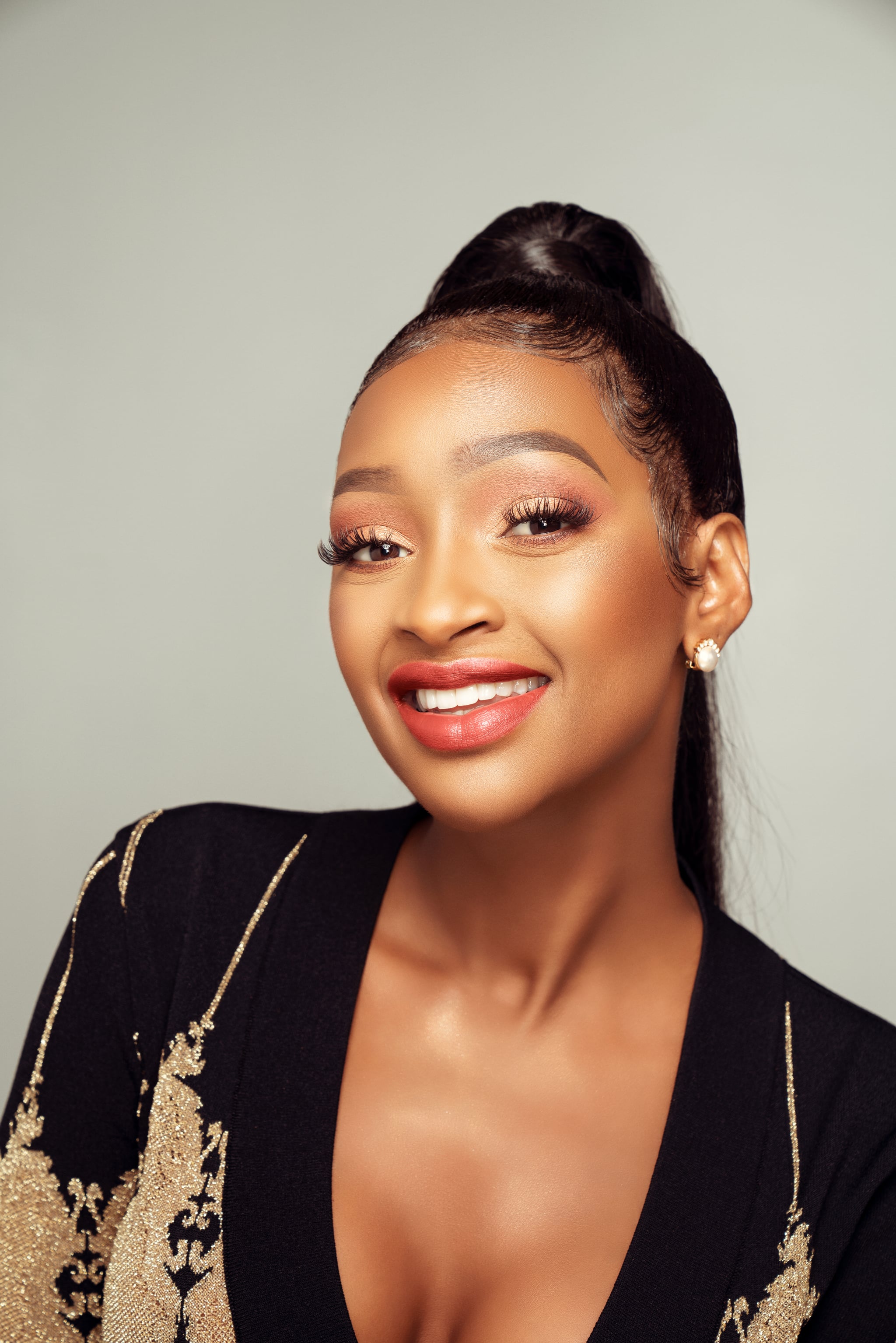 Image Source: Tim McBaj
Too often, the best beauty stories go Untold, solely based on a person's skin colour, religion, gender expression, disability, or socioeconomic status. Here, we're passing the mic to some of the most ambitious and talented voices in the industry so they can share, in their own words, the remarkable story of how they came to be — and how they're using beauty to change the world for the better. Up next: Emolyne Ramlov, founder of the award-winning makeup brand Emolyne Cosmetics.
My journey started back in Uganda, where I was born. I knew that it was impossible to grow up in Africa and feel free to express yourself through hair and makeup because young girls were told to prioritise their education above anything else. The schools in Uganda also had a strict short hair policy for girls because they believed that their hair would distract them from their schoolwork. In spite of this, I loved that my mother and aunties wore makeup with pride, and I knew that my time would come.
I moved to Denmark when I was 13, and I wasn't even thinking about makeup until I saw a classmate of mine wearing eyeshadow, nail polish, and lip gloss at school one day, and I realised I could do the same thing. I couldn't wait to get home and tell my mum that I wanted to start wearing makeup. We went shopping, and I remember filling my basket up with any colour of nail polish I could get my hands on.
When I was 18, I wanted my nails and lips to match and be the same colour. From that moment on, I realised the industry was lacking in this area. I tried numerous times to find nail polish and lipstick that were the same colour, but I was never successful.
After studying business in Denmark, I moved to London and started a family — and my desire to find nail polish and lipsticks in the same shade grew even more. I was spending a lot of time at home taking care of my children, so I always had time to experiment with different makeup looks. One weekend, I felt frustrated because I couldn't find a lipstick that matched my nail polish. I went from store to store, and I saw a lot of greens, reds, pinks and yes, some nudes (which I love), but there just weren't enough variations of each colour. This surprised me, and I decided to start doing some research.
Fenty Beauty revolutionised the beauty industry . . . seeing Black women of all shades being catered to so effortlessly empowered me. As someone who had struggled to find the right foundation shades through the years, I knew that I had to be a part of that change.
I wanted to know why brands weren't offering variations of the same nail polish and lipstick colours. I also wanted to know who was trying to fill that gap in the market and whether this was something I could do. It wasn't until Fenty Beauty launched that I realised I could make my dreams a reality. Fenty Beauty revolutionised the beauty industry in a way that hasn't been done before. Seeing Black women of all shades being catered to so effortlessly empowered me. As someone who had struggled to find the right foundation shades through the years, I knew that I had to be a part of that change. When it comes to makeup, consumers want more. It's important to be one step ahead, and I couldn't have been alone in my desire to see matching nail and lipstick products in the market.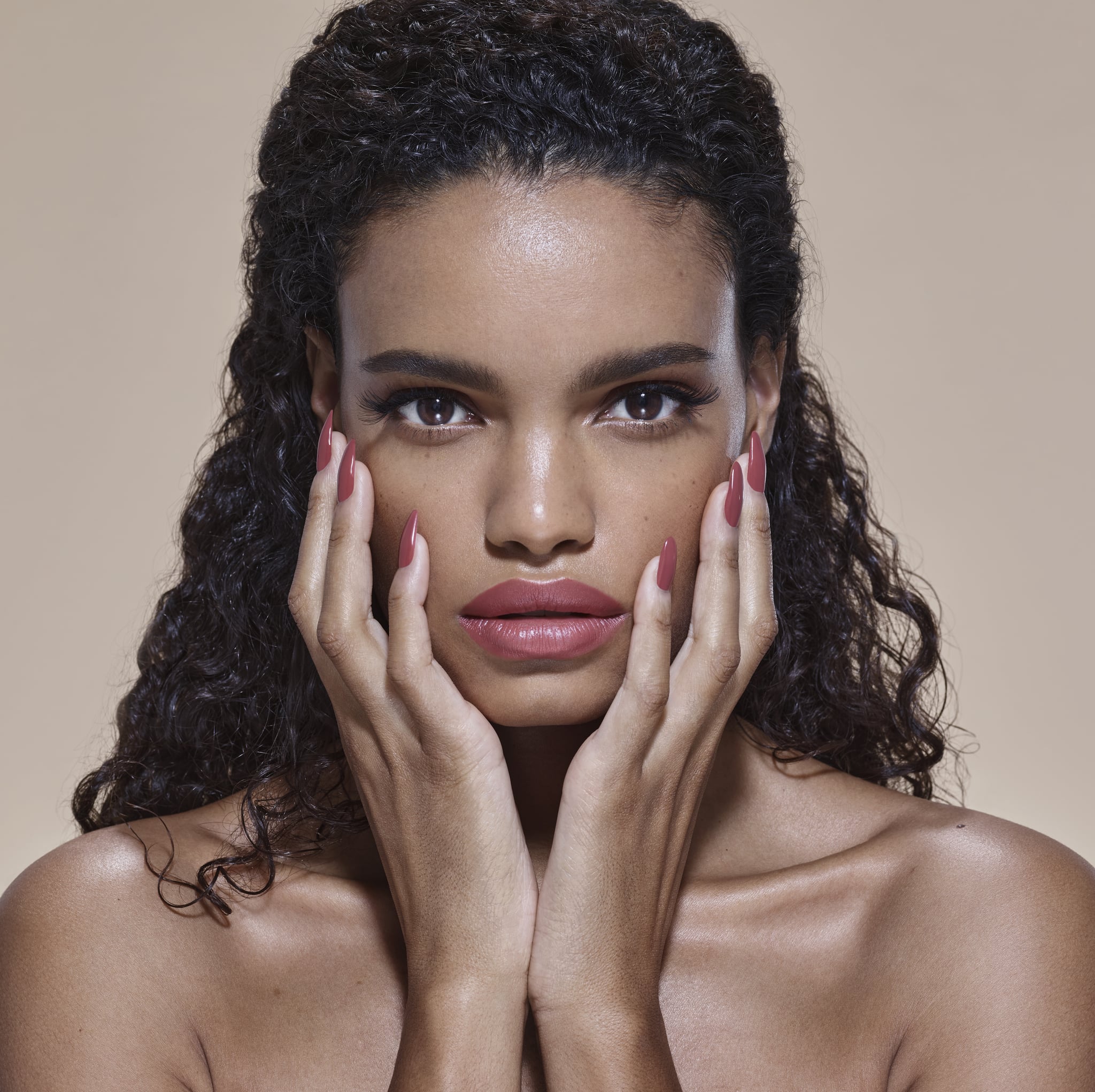 Image Source: Emolyne Cosmetics
Branching into makeup wasn't easy at first, but I love wearing makeup and had a clear vision and direction for the brand. Inclusivity was at the heart of Emolyne; I wanted people to feel included, and I wanted to create a brand that was premium yet affordable. So I hired a product developer and shared my vision with them.
Africa was my biggest inspiration when launching the brand, and incorporating Africa was important to me because it's where I'm from. I've also lived in Britain for some time, so I would describe Emolyne Cosmetics as a British brand with African heritage. I also wanted the packaging to be colourful with attention being paid to detail. All of the products are named after African countries, cities, and landmarks. My favourite colours are Casablanca, Uganda, and Morocco. My children were also part of the formulation process — my son loves vanilla, and my daughter loves glitter, so they've both been incorporated into the brand. I also want to inspire many other African women to launch their own brands. I hope they love the brand as much as I do.
When the development process began, we were sampling so many colours. Figuring out how to be inclusive when we were planning to sell only nail polishes and lipsticks had its fair share of challenges. When I realised that more shades would mean waiting a lot longer to launch, I decided to whittle things down by choosing shades that could complement all skin tones. This included five shades for lighter skin tones, five shades for medium skin tones, and five shades for darker skin tones.
I also wanted to take skin tone changes into consideration, meaning that if the weather changes your complexion, you'll still be able to have nail and lip shades to choose from. Because of this, our colours are similar in tones. I wanted to reflect the seasons and how they impact our colour choices when it comes to makeup. Something I noticed when I was working on Emolyne Cosmetics is that brands were not providing a wide range of tones and shades. I had worn a lot of nail polishes and lipsticks that didn't compliment my complexion. As a mother of four, it was also important to be to create a nail polish with a quick-drying formula.
As a brand, catering to everyone was so important to me. I think that the beauty industry needs to work together to ensure that there is representation for all.
As a brand, catering to everyone was so important to me. I think that the beauty industry needs to work together to ensure that there is representation for all. Before I launched the brand, I didn't want to entertain the possibility of mixing two separate lipsticks together to find my perfect shade. I was determined to find products that matched. Fortunately, this isn't a problem anymore; anyone who wants their nails and lips to match can do that now. This is also why we created the shade finder on our website; by selecting hair colour, eye colour, and skin undertone, people can discover their perfect shade. We will continue to grow and cover even more skin tones, to continue our mission in everyone feeling included.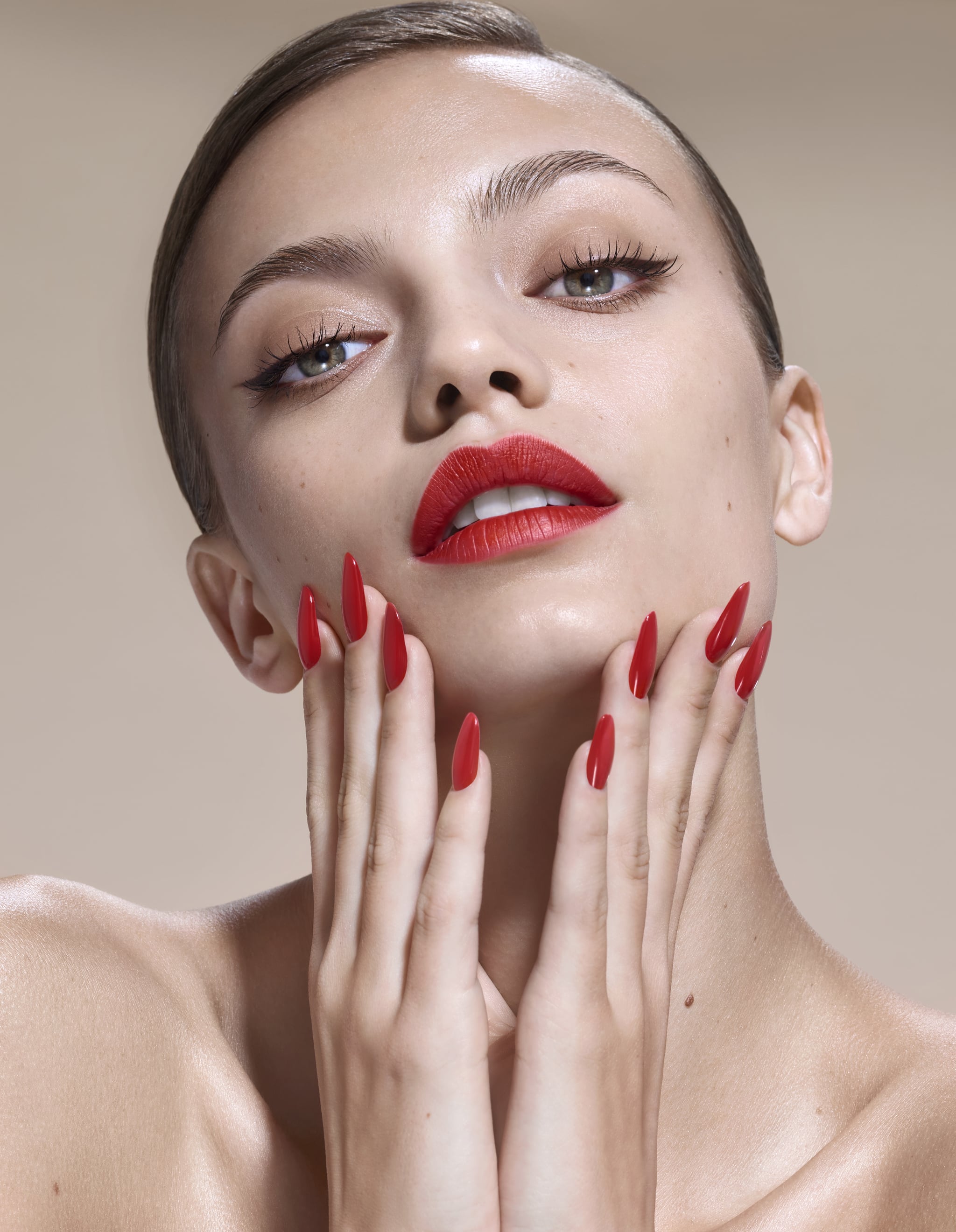 Image Source: Emolyne Cosmetics
Emolyne Cosmetics officially launched in May 2020, just before the first lockdown due to COVID-19. It took two and a half years to launch the brand, and the pandemic almost delayed things. Thankfully, we were prepared and able to make the required changes, and everything went according to plan. People staying home and having the time to explore new brands actually benefited us. Later in the month, we received a lot of support and media coverage due to the resurgence of the BLM movement. We even won Best Nail Brand at the Get The Gloss Awards and Best Nail Varnish Recommendation in The Times.
I'm incredibly proud of what Emolyne has achieved in its first year. The brand has been featured in Elle, Stylist, and The Guardian among others. It has been amazing for a new brand to get so much press in such a short amount of time. The Get the Gloss Award win is my favourite highlight. In the future, I will continue to build more inclusive products and cater to men. I want Emolyne to cater to everyone regardless of their gender or race. At the moment, I can't reveal what we have planned for the future, but I can confirm that we are working on something. New colours will be introduced into existing shade ranges. This is something we will aim to do on a yearly basis, so watch this space.
Throughout my journey, I have learned about the importance of preparation. Being organised, being on time, and thinking ahead has been very helpful. Being a mum of four and an entrepreneur is hard, so I'm constantly juggling between family life and all things cosmetics. My family is very supportive — my daughter can't stay away from my cosmetics; she loves them!
My advice to anyone wanting to launch a business is if you have a dream or you know what you want to do, just do it. Don't feel threatened by what is out there already. Having a strong community is definitely one of the reasons why Emolyne Cosmetics has been a success. As someone who grew up in Africa, I have always been surrounded by strong individuals who always put their happiness first. Because I have a passion for what I do, watching my community grow has been so rewarding.