I Tried the "False Lash Effect" Makeup Hack: See Photos
TikTok's "False Lash Effect" Makeup Hack Gave Me My Dream Lashes
As POPSUGAR editors, we independently select and write about stuff we love and think you'll like too. If you buy a product we have recommended, we may receive affiliate commission, which in turn supports our work.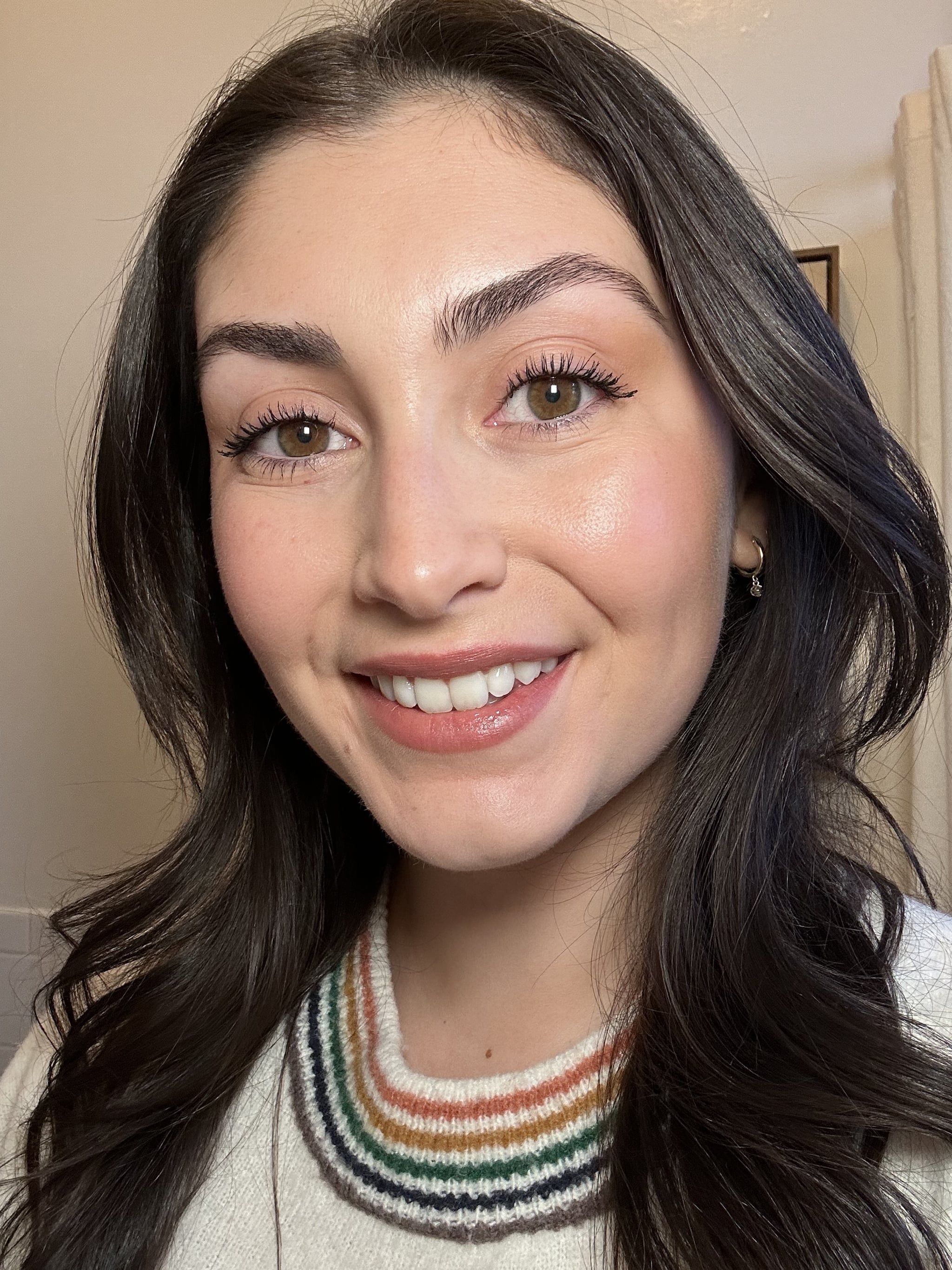 Image Source: POPSUGAR Photography / Jessica Harrington
My makeup style is fairly minimal, but even on the lightest of days, I still like to put on mascara — and a lot of it. Mascara has always been my favourite product, and I truly believe it has the ability to transform your face with one swipe (brows come in as a close second). I've tried a variety of lash hacks over the years, from "mascara mixology" to heated curlers, but none have really given me the look of fake lashes (without actually throwing on falsies, that is). Then recently, I stumbled upon a video by celebrity makeup artist Erin Parsons where she talked about her "false lash effect" makeup trick.
For context, Parsons is a makeup artist who regularly works with Gigi Hadid through Maybelline New York. Pretty much any recent mascara campaign from the brand is Parsons's handiwork. In a TikTok video, she shared that she's unable to use fake lashes of any kind in product campaigns, so she's developed a hack for obtaining the look. The multistep process involves just four items: a lash curler, a waterproof eyeliner, mascara, and an eyelash comb.
I decided to give the makeup hack a try to see if I could replicate Parsons's ultravoluminous, dramatic results. (I didn't doubt her skills for a second, but I did wonder if this is something anyone can do without professional training in makeup artistry.) Keep reading to learn if it really worked.
Typically, I apply mascara by curling my eyelashes, then layering on two coats of product. That's it. Parsons's method, however, involves first curling your eyelashes, tight lining the upper waterline with black waterproof eyeliner, applying a coat of mascara, and combing the lashes through to remove clumps. She then repeats the process two more times.
Following her instructions, I started by curling my eyelashes with the Tweezerman Classic Lash Curler (£17). I began at the tips of my eyelashes, then moved closer to the base to really get a strong curl. Then I used the Maybelline New York TattooStudio Waterproof Gel Eyeliner Pencil (£6) to tight line my upper lash line. Finally, I was ready for mascara.
The "False Lash Effect" Hack on 1 Eye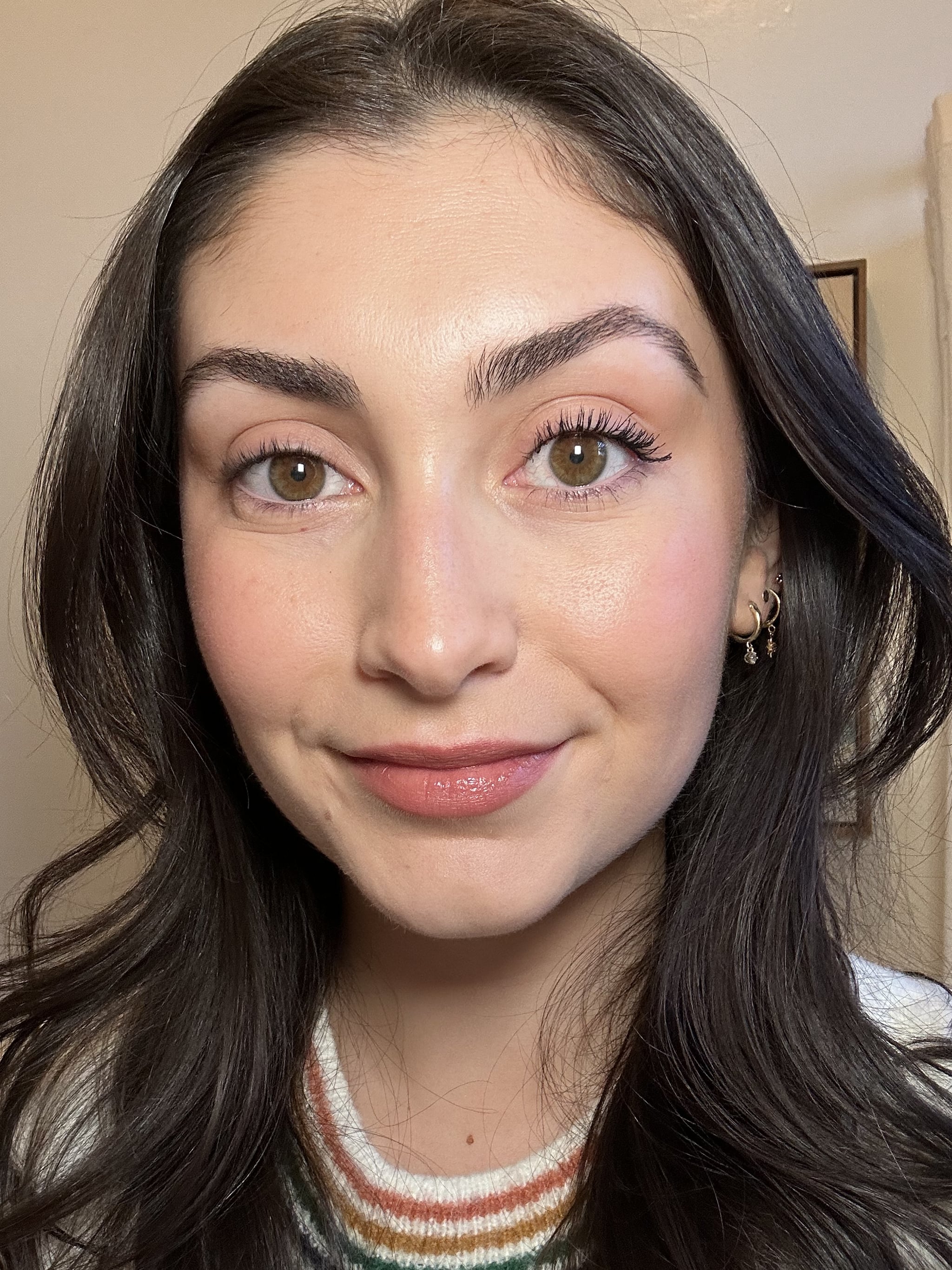 Image Source: POPSUGAR Photography / Jessica Harrington
Using the YSL Beauty Lash Clash Extreme Volume Mascara (£29), I wiggled the brush in at the base of my eyelashes and pulled upward. I did this a few times, ensuring I didn't miss any spots. Things got a little messy on this step, causing mascara to get on my eyelid, but I decided to ignore it until I was finished. I used the Tweezerman Lash Comb (£16) to brush out the clumps that had formed from using a heavy hand with the product, then went back in with another coat before it dried too much.
The second coat of product felt a little tackier when I put it on. I really started to notice a difference in the fullness of my eyelashes. Once I felt that I had enough product on there, I combed my lashes again and repeated the process one last time. This final coat felt a little excessive, but I wanted to follow Parsons's tips to a T.
Before and After Trying the "False Lash Effect" Hack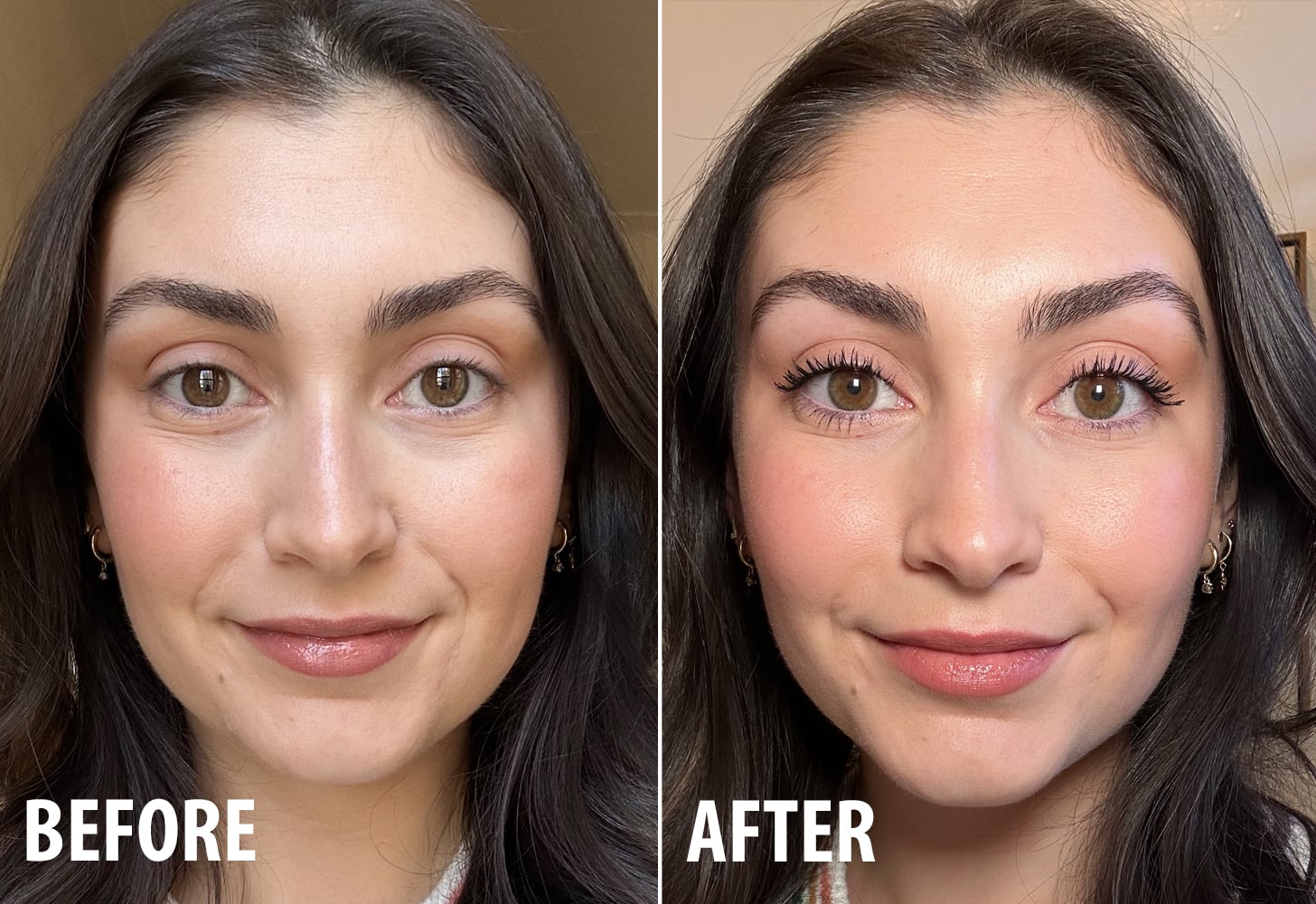 Image Source: POPSUGAR Photography / Jessica Harrington
When I took a step back to admire my work, I was instantly blown away. There was no denying the dramatic difference between the eye with mascara and my natural lashes. I repeated the entire process on the other side, and after the longest amount of time I've ever spent on mascara alone, I was finished.
The "false lash effect" made my eyelashes look incredibly long, curled, and full. They definitely still looked like my eyelashes (which I loved) but as if I had tiny individuals on to give them some oomph. I'm totally sold on the idea of adding this makeup trick into my daily routine.