Fenty Skin Blemish Defeat'r Review With Photos
I Can't Be Without This Viral £22 Acne Gel
As POPSUGAR editors, we independently select and write about stuff we love and think you'll like too. If you buy a product we have recommended, we may receive affiliate commission, which in turn supports our work.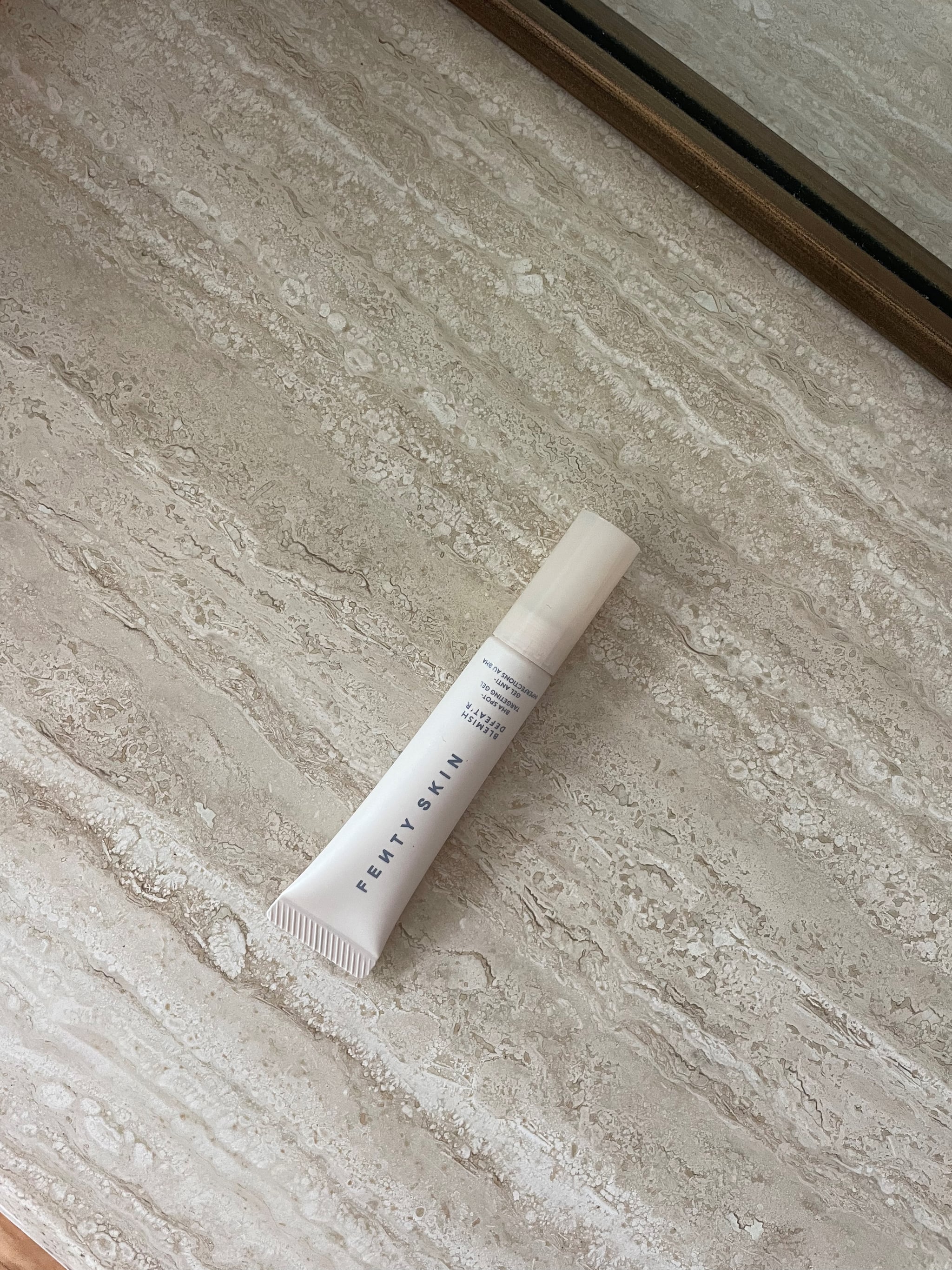 Until my mid-20s, I thought I was going to be one of those lucky people who never had to deal with acne. Then suddenly, when I turned 27, everything changed. I started experiencing hormonal breakouts that left me feeling hopeless because it seemed like nothing I tried was able to get rid of the blemishes that peppered my chin and cheeks.
Finally, I was introduced to spironolactone, a prescription medication. Now, everything is generally under control, but there are still days when I wake up in the morning with a face covered in zits. Whether it's because of a reaction to a product, my diet, or just plain stress, breakouts are never fun. During those times, I usually spend a few hours frantically googling, TikTok-ing, and scouring the internet for solutions, which is how I learned about the Fenty Skin Blemish Defeat'r BHA Spot-Targeting Gel (£22).
The product is an acne treatment, but the formula also serves as a kind of bandage that you can apply over blemishes prior to putting on makeup. After seeing hundreds of viral videos singing its praises, I got my hands on it immediately.
Keep scrolling to read my full review of the Fenty Skin Blemish Defeat'r BHA Spot-Targeting Gel.
About the Fenty Skin Blemish Defeat'r BHA Spot-Targeting Gel
This spot treatment is a clear gel formula.
Its key ingredient is salicylic acid, a beta hydroxy acid that helps reduce oil production.
It also contains willow bark extract to soothe irritation and botanical extracts to clarify the skin.
It's vegan and formulated for all skin types.
What I Like About the Fenty Skin Blemish Defeat'r BHA Spot-Targeting Gel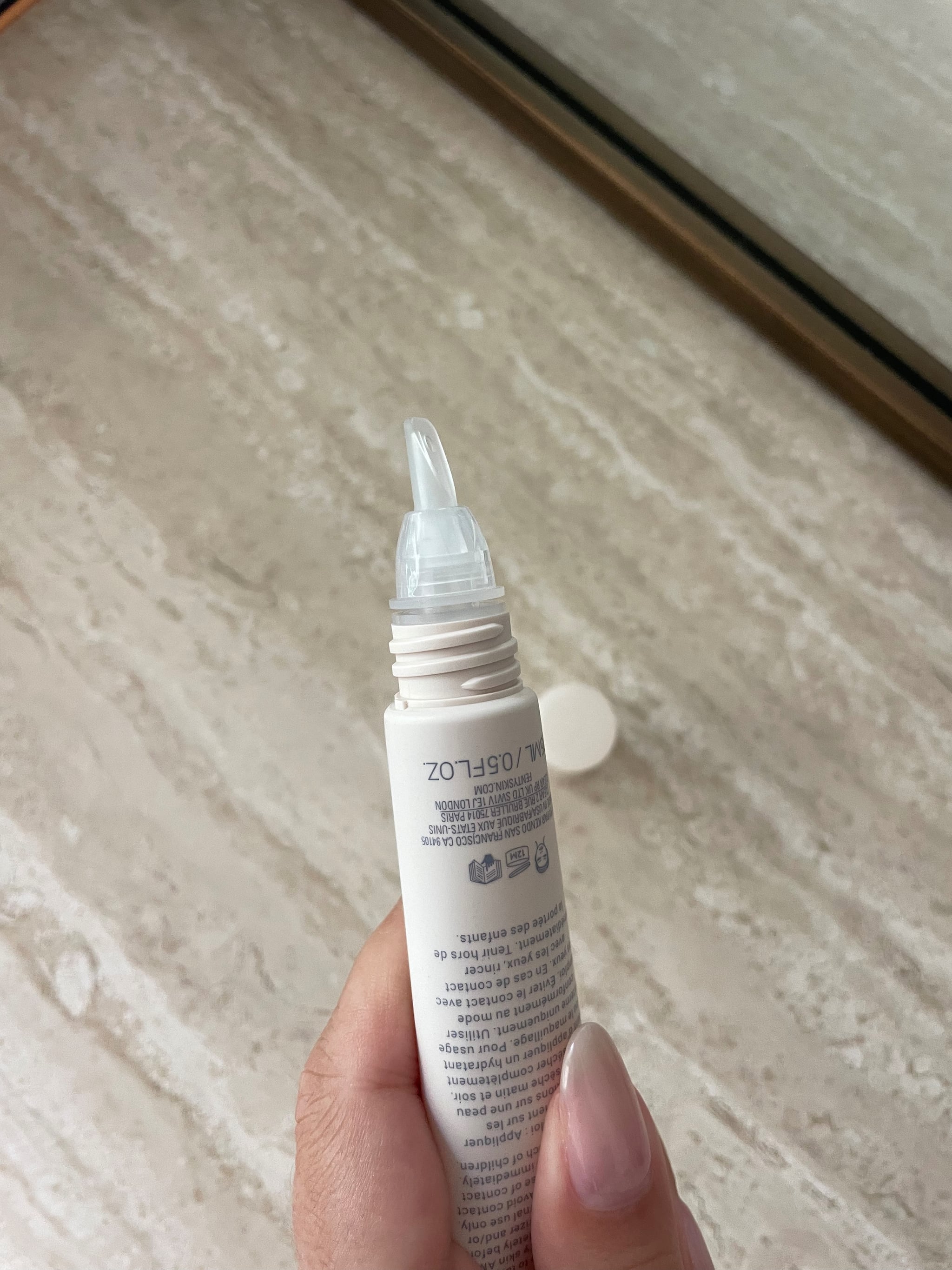 I wasn't exactly sure what to expect the first time I tested this product. Of course, I had seen it work wonders in all of the viral TikToks on my FYP, but I also know everyone's acne is different.
I love that it helps me solve two issues. First, the active ingredients work to help reduce future breakouts from forming as well as treat the existing acne I already have. Second, the formula acts as a sort of bandage for blemishes that allows me to apply makeup on a smooth base.
In the past, I've tried covering up acne using pimple patches and then going in with makeup, but it's always been very noticeable, and since I've essentially just been covering up plastic with foundation, it always would end up wearing off by the end of the day. This formula is thick enough that it makes a great base for my makeup and actually lasts for hours (although it does start to fade with the rest of my makeup around hour six).
How to Use the Fenty Skin Blemish Defeat'r BHA Spot-Targeting Gel
The brand recommends starting off with clean, dry skin and then applying the formula directly onto your blemish using the slanted side of the tube.
I purchased this product not only as an acne treatment but because I wanted to test out how well it would work for covering up my pimples and making them smooth prior to applying makeup. After applying vitamin C serum, moisturiser, and primer, I work on my eye makeup and give everything time to set and dry. Then, I go in with this gel and apply it to the zits that are textured and/or bumpy. I make sure to let the product dry completely prior to applying makeup, then I go in with foundation, using a concealer brush to feather out the sides. Next, I use a loose powder to set everything in place.
What to Consider Before Trying the Fenty Skin Blemish Defeat'r BHA Spot-Targeting Gel
One thing to note is that you need to let the gel dry completely before going in with makeup. The formula is a little on the thick side, so I usually give it a full five minutes and do other areas of my face, then go in with my final steps. I've tested it a few times without letting it fully dry, and it absolutely doesn't work — everything gets goopy and gross, and my makeup doesn't set.
Where the Fenty Skin Blemish Defeat'r BHA Spot-Targeting Gel Is Available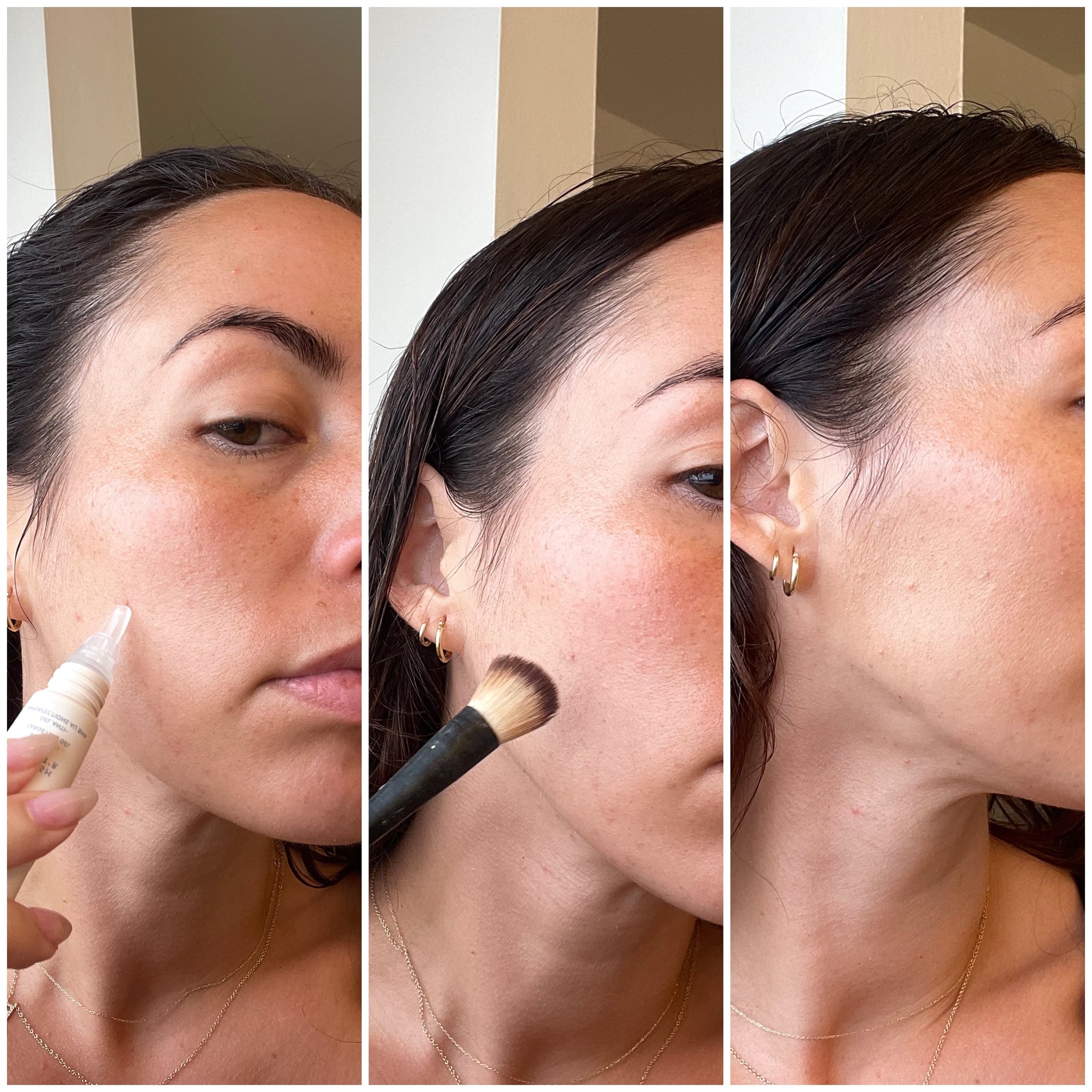 The Fenty Skin Blemish Defeat'r BHA Spot-Targeting Gel is available directly from Fenty as well as Boots.
Rating:
Image Source: POPSUGAR Photography / Renee Rodriguesz