Pregnancy Inspired Nontoxic Nail-Polish Brand For Tmrw
Why Pregnancy Inspired This Latina to Launch a Nontoxic Nail-Polish Brand
As POPSUGAR editors, we independently select and write about stuff we love and think you'll like too. If you buy a product we have recommended, we may receive affiliate commission, which in turn supports our work.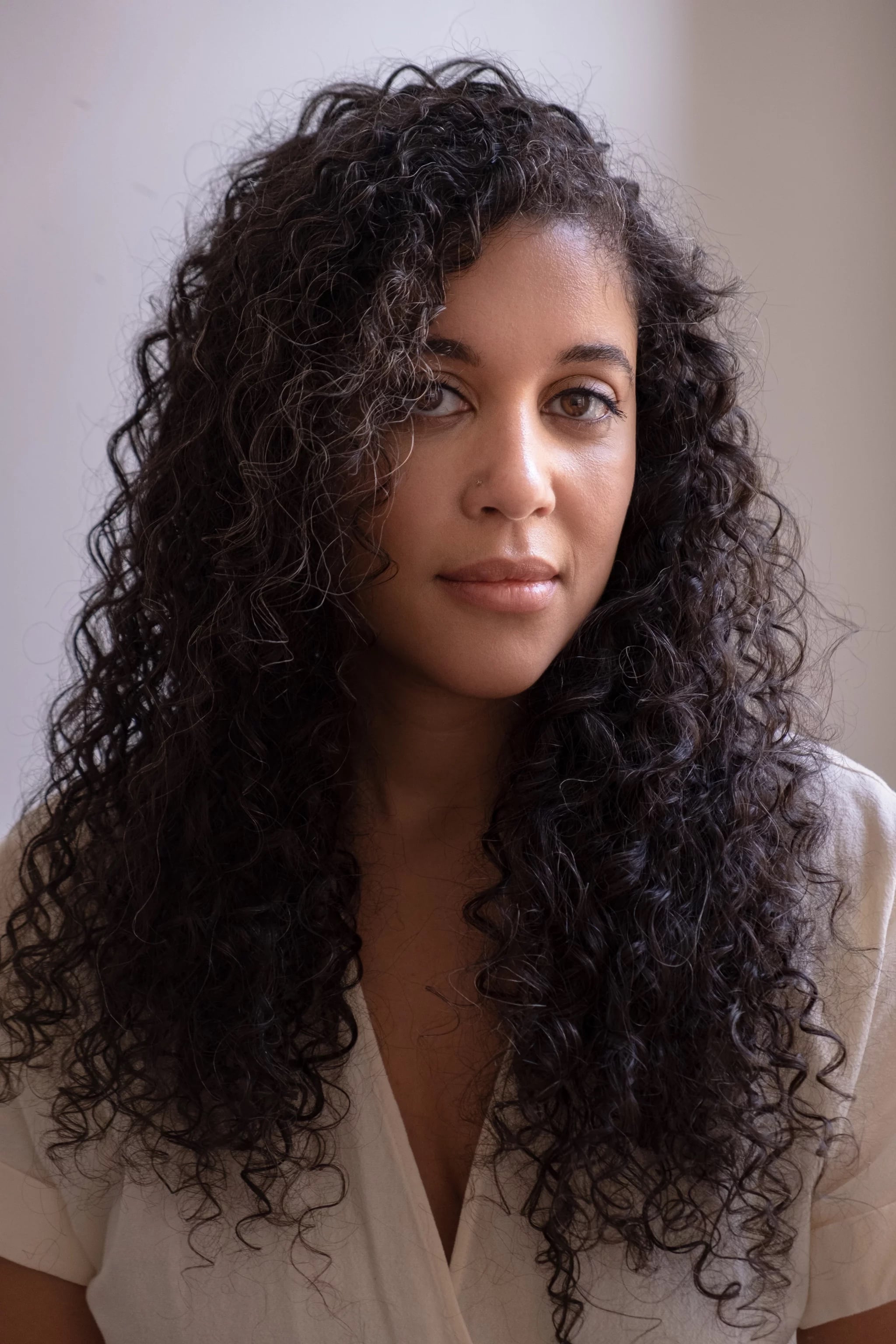 Image Source: John Michael Arcella
For many women, motherhood can become an eye-opening experience on so many levels. When the life of a little one depends on you and your partner (if you have one), you may begin to see life through a different lens than before having children. For Maia Alejandro, founder of the nontoxic nail-polish brand, For Tmrw, being pregnant meant reevaluating her beauty and lifestyle choices. "After becoming a mom, I wanted to have a cleaner beauty and more organic lifestyle. I was shocked that it took that dramatic experience for it to become a part of my life," Alejandro tells POPSUGAR.
The New York native gave birth to twin girls four years ago, and at that moment, she knew it was time to make changes with products that fit her new way of life. Years after the idea of creating a nail-polish brand first popped into her head, Alejandro saw the opportunity to launch a vegan, cruelty-free, and 21-free nail-polish brand that marries luxury, colour psychology, and sustainability through artfully designed polishes. "It's always been in my mind to be an entrepreneur," she says. "I've tried different things and landed on beauty after I gave birth."
She shares that her postpartum period was super transformational for her as a human, as a mother, and also for her career. Alejandro, who was a mental health clinician for 10 years, was inspired by Deborah Lipman's story of becoming a manicurist by accident to support her singing career.
"I thought she was so cool, and I didn't know that a regular person could launch something," she says. During her medical career, Alejandro supported youth with very serious medical conditions and traumas. She felt she needed to switch careers after experiencing burnout and secondary traumatic stress.
"I was incredibly burnt out and as an older person looking back, I think I really didn't have the resources to take care of myself," she says. "I didn't have the outlet, I didn't have the support needed to have that strength because I think the support of any community is the strength that we need as people."
Growing up, Alejandro did have a strong community of women who inspired her and who helped her shape her relationship with beauty. She was heavily influenced by her mother's Dominican side (her father is Puerto Rican). With one of her aunts owning salons in Miami and another showing her how to become savvy in the beauty department, it was almost inevitable for her not to be charmed by it.
"We would spend weekends making our own beauty products, making facials, and playing spa. Every time she [her aunt] was in town, she would say, 'We're going to play spa,' and she taught me how to paint my nails, she taught me how to pluck eyebrows, and she taught me how to make the perfect french [manicure]. I would do it for all my friends growing up," recalls Alejandro, who also remembers the allure of her grandmother's vanity.
"She had all of these nail polishes, all of this makeup, all of these perfume bottles that were so beautiful," she says. "I'd spend an hour just trying everything, and now looking back as an adult, I realise she appreciated aesthetics— which I love about her."
Alejandro's journey to launching a nail-polish brand was also formed by her relationship with hair. "My dad is a Black Puerto Rican man, and he was raised in New York. He's an activist, and he very much raised me as 'you're an Afro-Latina, your hair is curly and beautiful,'" Alejandro says. "As much as that came from my dad, I still had my mom's side being like, maybe not. We're raised by so many different people, not just our parents."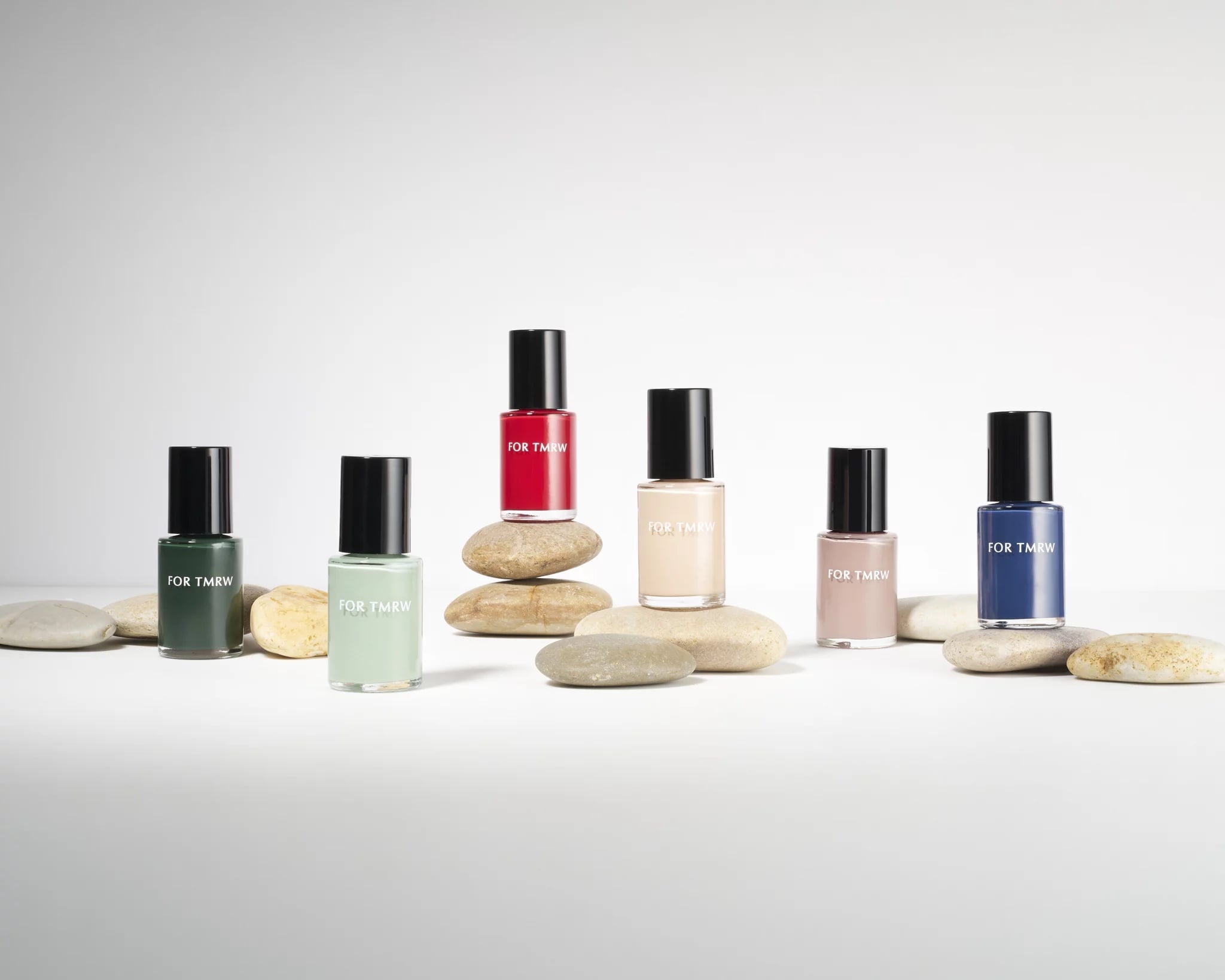 Image Source: Lilia Cretcher
Alejandro believed that her nails were the only "part of me that no one could criticize." Despite her father's sweet and encourageing words, she grew up with the notion that curly hair wasn't as beautiful and that was something she did not want to pass on to her daughters.
After dealing with postpartum hair loss she stopped straightening her hair after 20 years. "I would go on holiday or go in the pool and then come home and straighten my hair," she says. "There was no way that I would let anyone see me with it. It was ingrained in me that I just wasn't as beautiful with my curly hair so, I had to work through that becoming a mom," says the beauty founder. "I try to normalize curly hair for them and that their brown skin is beautiful, their hair is beautiful, [and] that they're beautiful just the way they are."
Alejandro's eye for beauty goes beyond aesthetics as she's fully conscious of the missed opportunities given to Black and Brown communities for a more sustainable and organic lifestyle. Although For Tmrw is a brand that celebrates beauty as art, it's also her way of giving her community access to clean, organic beauty products. The name is a bright reminder of what the brand stands for, which is creating a better tomorrow for her daughters, friends, family, and everyone else willing to adopt a cleaner way of life.
"I wanted to create something in my community that didn't make it so hard for Black and Brown people to feel like it's for them."
"I wanted to create something in my community that didn't make it so hard for Black and Brown people to feel like it's for them," Alejandro says. "Even though I'm a very educated person, I didn't even feel like that was for me." "I wanted to make it easier to have access to that journey."
"Black and Brown women are seven times more prone to using products with toxins than white women. It's so deeply wrong with our society, and that's where I've been trying to focus my activism and education on — my community."
As a proud supporter of other female-founded brands, Alejandro is all for collaborating with businesses that align with her purpose. Last year, she collaborated with fellow Latina-owned brand Ceremonia to create For Tmrw x Ceremonia Guava Set, inspired by the hair care brand's iconic Guava collection, featuring vibrant red and pink shades.
"That was a lot of fun collaborating with them. And it was cool because this concept of guava is amazing," she says. "I'm Dominican, and cake with guava filling is my favourite thing ever, so it was nostalgic in that way because it brought me back to my childhood."
This spring, her most recent collaboration is with Ila Céramica, who she worked with to create Objeto, a ceramic massager that makes use of traditional Mexican hand-building techniques. "I started with nails because I love nails. I just love it. But the idea is for the brand to grow and expand in all areas of your life. It's your at-home spa ritual."
For those being introduced to the brand, Alejandro's bestsellers include For Grass ($18), a pesto-green shade she suggests wearing when "you want to feel comfort, growth, and harmony." A blue-toned red called For Tonight ($18) is another customer favourite.
"This was the first red the brand created. I tried my best to make it as universal as possible, and I think I was successful in that," says Alejandro.
Furthermore, she shared that For Base ($18), a plant-based nail-growth treatment and base coat, is another item that often sells out with people buying it in multiples. "It has five different botanicals to help revitalize your nails, moisturise them, and help them grow. It's amazing post-gel or press-ons."
Alejandro's pro tip: "People think that your nails need to be hard. It's not that they need to be hard, they need to be moisturised because a hard nail when you bend it is going to break," she concludes. "So you want something that maybe has some moisture to it, and this helps to grow the nail out and to replenish everything that's lost."