George Santos's Unethical Beauty Purchases
Botox, Beauty Services, and George Santos's Campaign Bill
As POPSUGAR editors, we independently select and write about stuff we love and think you'll like too. If you buy a product we have recommended, we may receive affiliate commission, which in turn supports our work.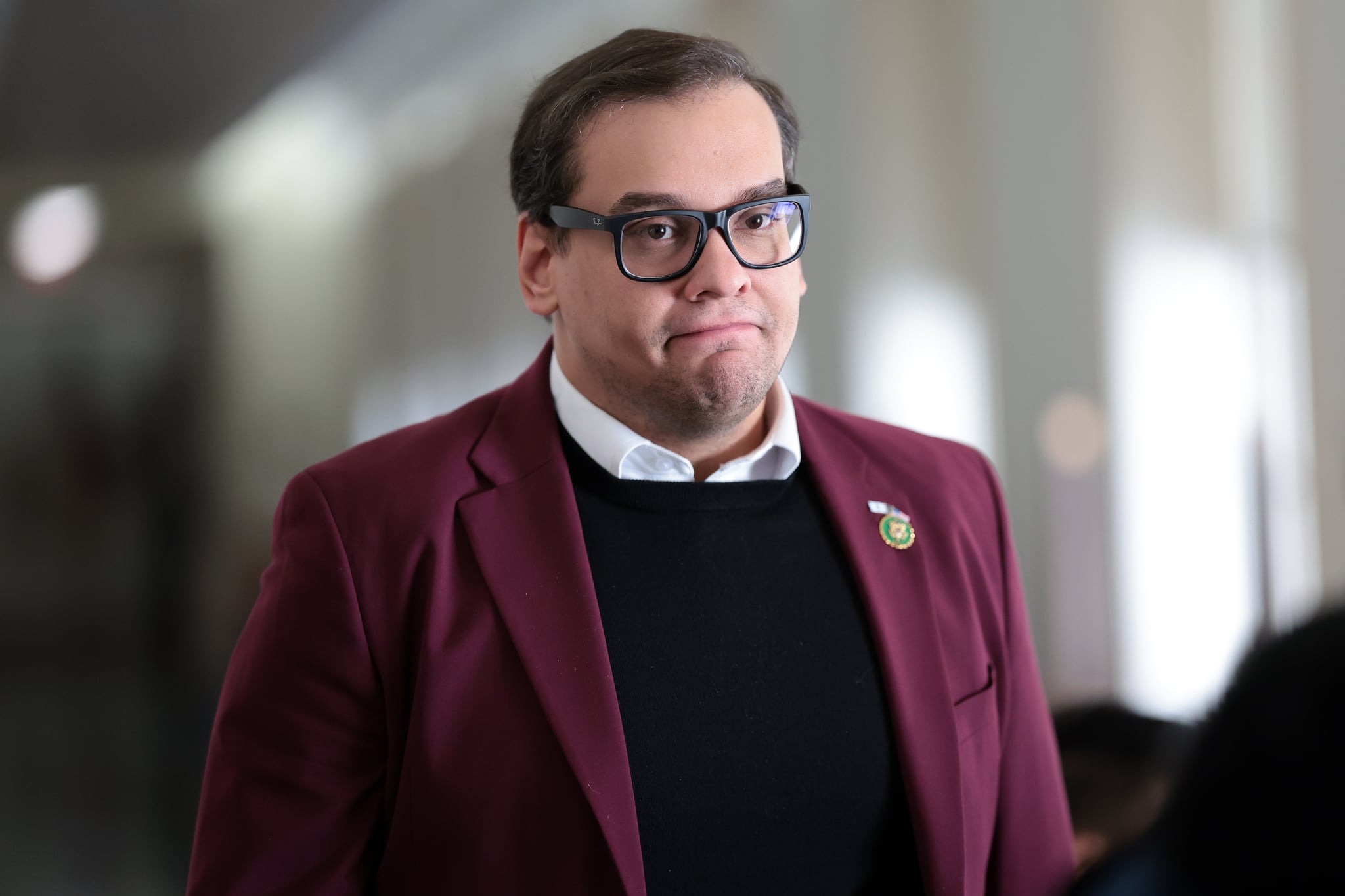 Image Source: Getty/Win McNamee / Staff
If you want to better understand what not to do with your congressional campaign funds, look at George Santos. On Nov. 16, an ethics report revealed that not only did Santos conduct numerous ethics violations, like withholding and falsifying personal financial disclosures, but he also misused money meant for his campaign on beauty services.
According to the report, several expenses related to spa treatments and cosmetic procedures could not be verified as related to Santos's political efforts. "For example, during the 2020 campaign, a $1,500 purchase on the campaign debit card was made at Mirza Aesthetics; this expense was not reported to the FEC and was noted as 'Botox' in expense spreadsheets produced to the ISC by Ms. Marks," the document reads. "Similarly, the $1,400 charge at Virtual Skin Spa was a campaign debit card purchase that was also
described as 'Botox' in the spreadsheets produced by Ms. Marks. The ISC [Investigative Subcommittee] also identified an unreported PayPal payment of $1,029.30 to an esthetician associated with a spa in Rhinebeck, New York."
There were also references to unreported charges at Sephora, so it's safe to say that Santos was being more than frivolous in his spending of what were supposed to be political dollars.
This is not to say that appearances don't matter when it comes to politics — in fact, it's the opposite. Women like former First Lady Michelle Obama and presidential candidate Hillary Clinton have shared how much pressure they felt to look a certain way for the public's approval. "I did not wear braids," Obama said during an event in December 2022 to promote her book "The Light We Carry" ($18), despite wanting to wear the style while in office. Clinton also shared in her 2017 memoir "What Happened" ($6) how she envied her men colleagues who weren't expected to wear makeup every day to be considered presentable. There's merit behind the thought: it has been proven some people even tend to factor in physical attractiveness when voting, according to the journal Social Science Quarterly.
Still, this isn't the first time a politician has misused people's hard-earned money for their own benefit — remember when Donald Trump wrote off $70,000 in taxes for personal hairstyling services as a "business expense"? — and it probably won't be the last. That said, it shouldn't take full-blown investigations to expose the actions of men in power. Santos, if you're reading this, we promise there are more honest ways to reach Rouge status at Sephora.