Halsey's Jellyfish Haircut
Halsey's "Jellyfish" Haircut Is Next-Level Edgy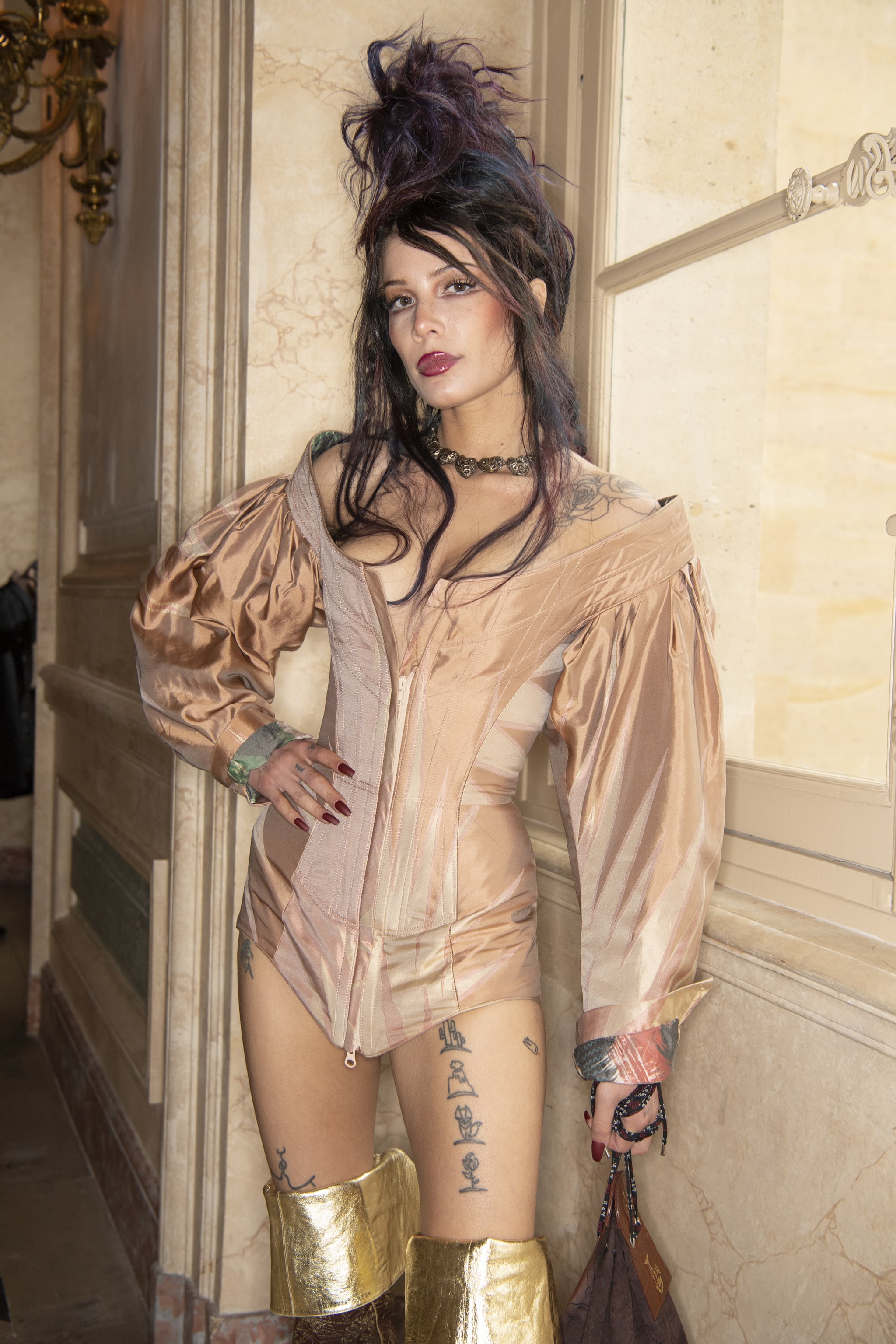 Image Source: Getty/Ki Price / Contributor
We're convinced there's no hairstyle that Halsey can't pull off. On 8 May, the musician and entrepreneur took a step away from her signature pixie cut in favour of an edgy "jellyfish" haircut, and you'll want to run to the salon after seeing it.
While working on a campaign for her brand, About-Face, the "jellyfish" was one of the numerous styles the star was spotted in. Their version, which came courtesy of a wig, was jet black and fell just below the shoulders, similar in length to a lob. But instead of being all one length, this look was a true "jellyfish" style, combining a mullet and a bowl cut to give the illusion of two different hairstyles in one. The look managed to hold its own against the star's incredibly colourful eye makeup.
"Jellyfish" cuts started trending in late 2022 after being popularised on TikTok. Since then, it has taken on a life of its own and has been worn by celebrities like Yara Shahidi, Lily Collins, and Nicole Kidman. If you're on the hunt for your own hair transformation but find this one to be a bit too extreme, there are plenty of other animal-inspired styles, like the "butterfly" or "wolf cut", that you can opt for instead. Still, it doesn't look like the "jellyfish" is going anywhere any time soon, so take a look at the campaign for some timely inspiration.