Hourglass Veil Hydrating Skin Tint Review With Photos
This Skin Tint Is a Minimal-Makeup-Lover's Dream
As POPSUGAR editors, we independently select and write about stuff we love and think you'll like too. If you buy a product we have recommended, we may receive affiliate commission, which in turn supports our work.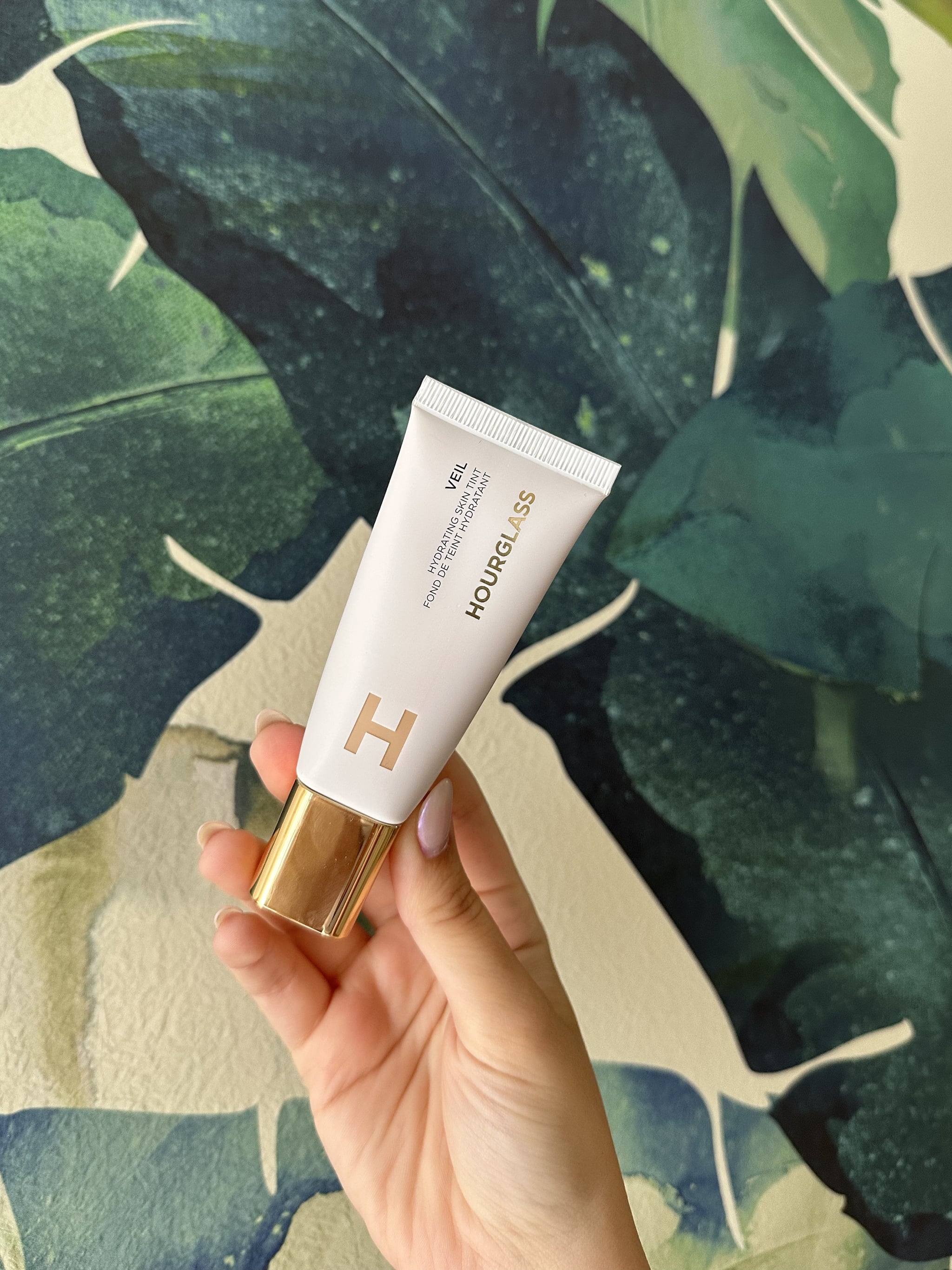 A good skin tint is like a basic white T-shirt: versatile, comfortable, dependable, and flattering. In my years as a beauty editor, I've tried my fair share, falling in love with quite a handful along the way, but few compare to the new Hourglass Veil Hydrating Skin Tint (£49).
Hourglass knows a thing or two about complexion products, from its powdered bronzers that are a summertime staple to its concealer that I use to the very last drop again and again. So, you could say that I had high hopes for the new addition to its Veil collection — and it didn't disappoint. If you like natural-looking makeup, I have a hunch you'll feel the same way.
Keep reading for my full review of the new skin tint, including how I like to use it on a hot day.
About the Hourglass Veil Hydrating Skin Tint
It boosts moisture levels in the skin with its formula of meadowfoam-seed oil, hyaluronic acid, and squalane.
The coverage is lightweight and sheer with a dewy and hydrating finish.
It's non-comedogenic, vegan, and cruelty-free.
It comes in 18 shades.
What I Like About the Hourglass Veil Hydrating Skin Tint
It's as if the Hourglass Veil Hydrating Skin Tint was made just for me. I prefer lightweight, sheer-coverage complexion products to heavier foundations, and it delivers on that and more. Out of the 18 shades, I found colour 3 for fair skin with neutral undertones to be a perfect match for me.
A lot of face products claim to be hydrating, but this one is packed with three amazing skin-care ingredients that make it decidedly so: meadowfoam-seed oil for fatty acids to replenish your moisture barrier, hyaluronic acid to plump and draw water into the skin, and plant-based squalane to protect against moisture loss. And yet, it's also a makeup product.
The finish it leaves behind is truly sheer, giving your skin a wash of colour and radiance without concealing too much or making you look flat. I love that you can still see my freckles through it, and shortly after applying it, I forget I'm wearing it — it's that comfortable.
How to Use the Hourglass Veil Hydrating Skin Tint
How you apply the Hourglass Veil Hydrating Skin Tint is a matter of preference. I've done it with my hands, a brush, a damp sponge — all work great. Because it's so sheer, it blends with minimal effort and a little goes a long way. I apply a dot to my forehead, cheeks, and chin, and blend from there.
Because it's so sheer, I still use concealer with it — at least if I want to hide any imperfections in my skin, like breakouts, dark spots, and undereye circles. I've also found that powder is a must given its radiant, dewy finish. Even though my skin type is on the dry side, on a hot summer day, this can make my T-zone look a little shinier than I'd like. I always dab on a little setting powder just to that area and I'm good to go. It's perfect for no-makeup days when I just want to improve my complexion a little bit (which is almost every day).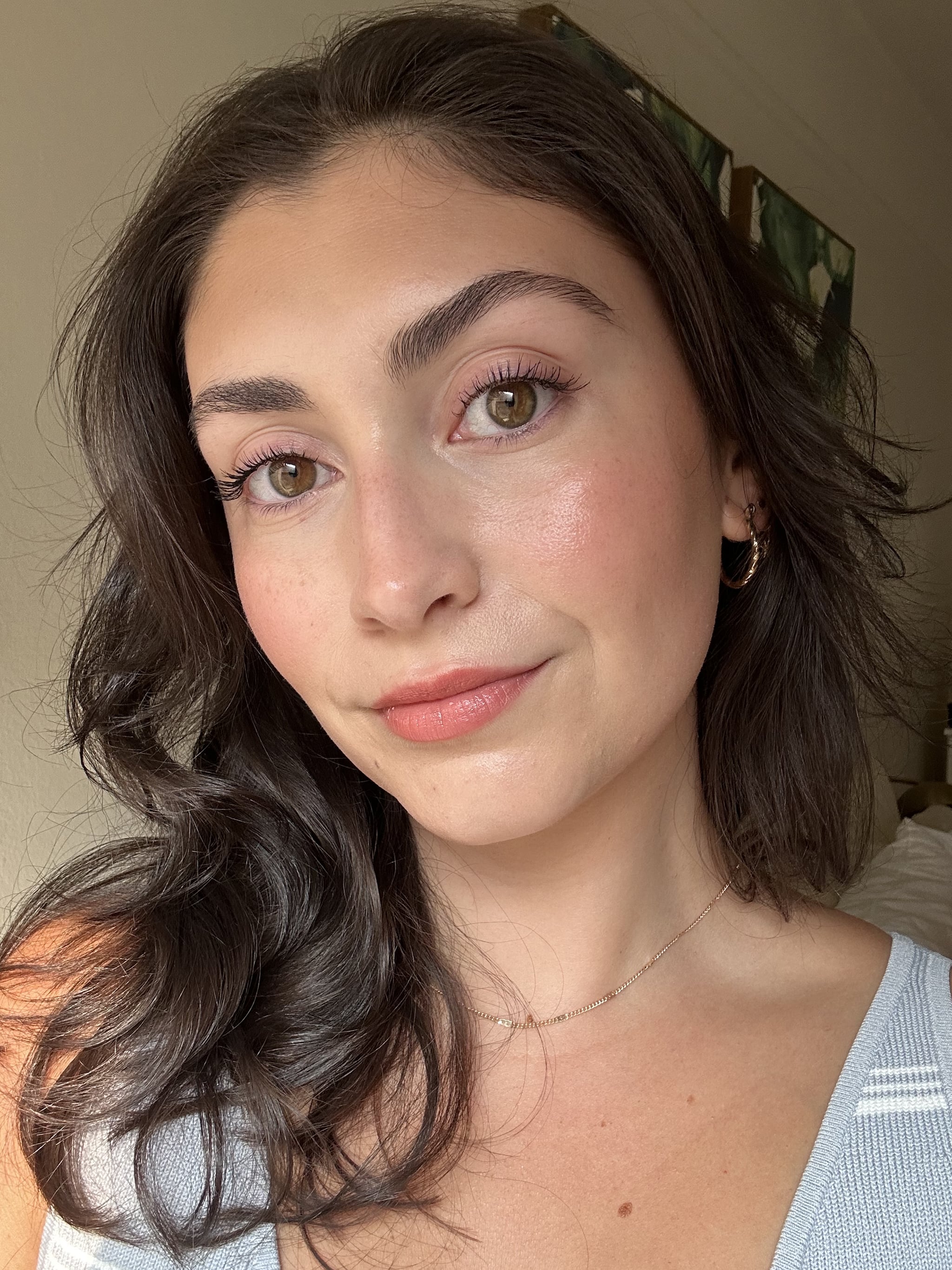 What to Consider Before Trying the Hourglass Veil Hydrating Skin Tint
As most skin tints go, this formula by Hourglass is super lightweight and natural-looking. If you prefer fuller coverage, you may want to stick with the brand's traditional foundation. Those with oily skin who typically like a matte finish may also want to use a bit more powder to bring down the shine in certain areas.
Where Is the Hourglass Veil Hydrating Skin Tint Available?
The Hourglass Veil Hydrating Skin Tint is available on the brand's website and Space NK.
Rating:
Image Source: POPSUGAR Photography / Jessica Harrington