Jennifer Lopez's Glazed-Doughnut French Manicure
Jennifer Lopez's Glazed-Doughnut Nails Shine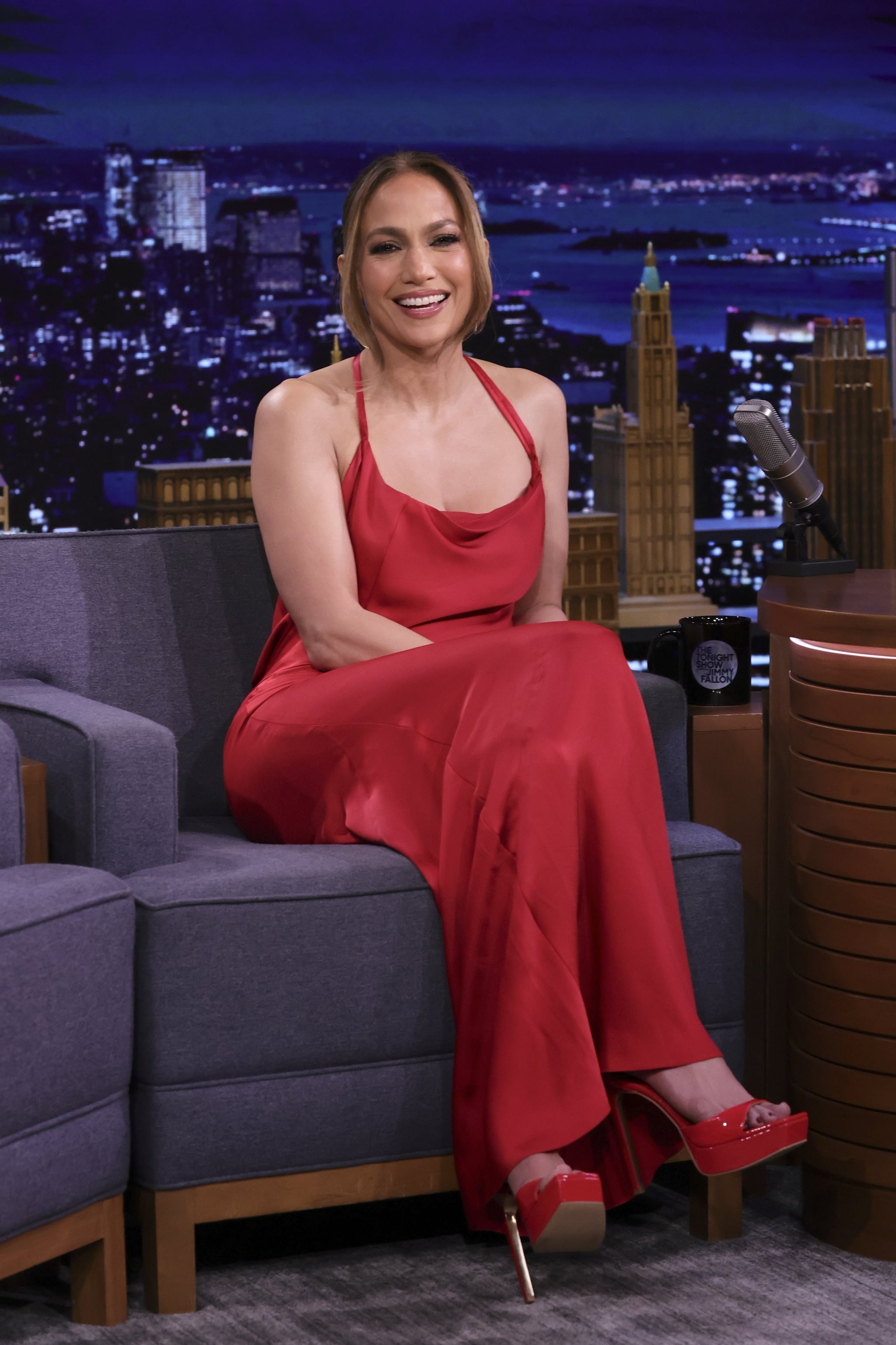 Image Source: Getty/NBC / Contributor
Jennifer Lopez is showing off her love for glazed-doughnut manicures once more. On March 27, the star attended the world premiere of Amazon's "Air" wearing an eye-catching neon skirt and a glazed-doughnut french manicure that stole the show.
Lopez's nails, which were done by celebrity manicurist Tom Bachik, were filed into a soft stiletto shape and painted an iridescent white shade. Similar to milk-bath nails, the polish used was sheer enough to see through to the nail underneath, creating the illusion of a faint french tip. Lopez opted out of any additional nail art, allowing the colour to truly shine against her sheer, textured top.
Glazed-doughnut nails quickly grew in popularity last year after Hailey Bieber revealed them as her go-to manicure. Since then, variations of the trend like chocolate, strawberry, and french glazed-doughnut nails have popped up, allowing the manicure to make its way onto countless nail boards on Pinterest. It's a fantastic design for anyone who prefers their manicures to be more minimal, but also wants something a step above a single-colour set.
With the ubiquity of the look, it's safe to say that glazed-doughnut manicures aren't going anywhere any time soon. For your own spin on the trend, try opting for colourful chrome powders instead of the typical silver or pearl. Take a closer look at Lopez's version below.