MAC Lustreglass Sheer-Shine Lipstick Review 2021
Meet the MAC Lipstick That's Staying in My Makeup Bag Long After Fall Is Over
As POPSUGAR editors, we independently select and write about stuff we love and think you'll like too. If you buy a product we have recommended, we may receive affiliate commission, which in turn supports our work.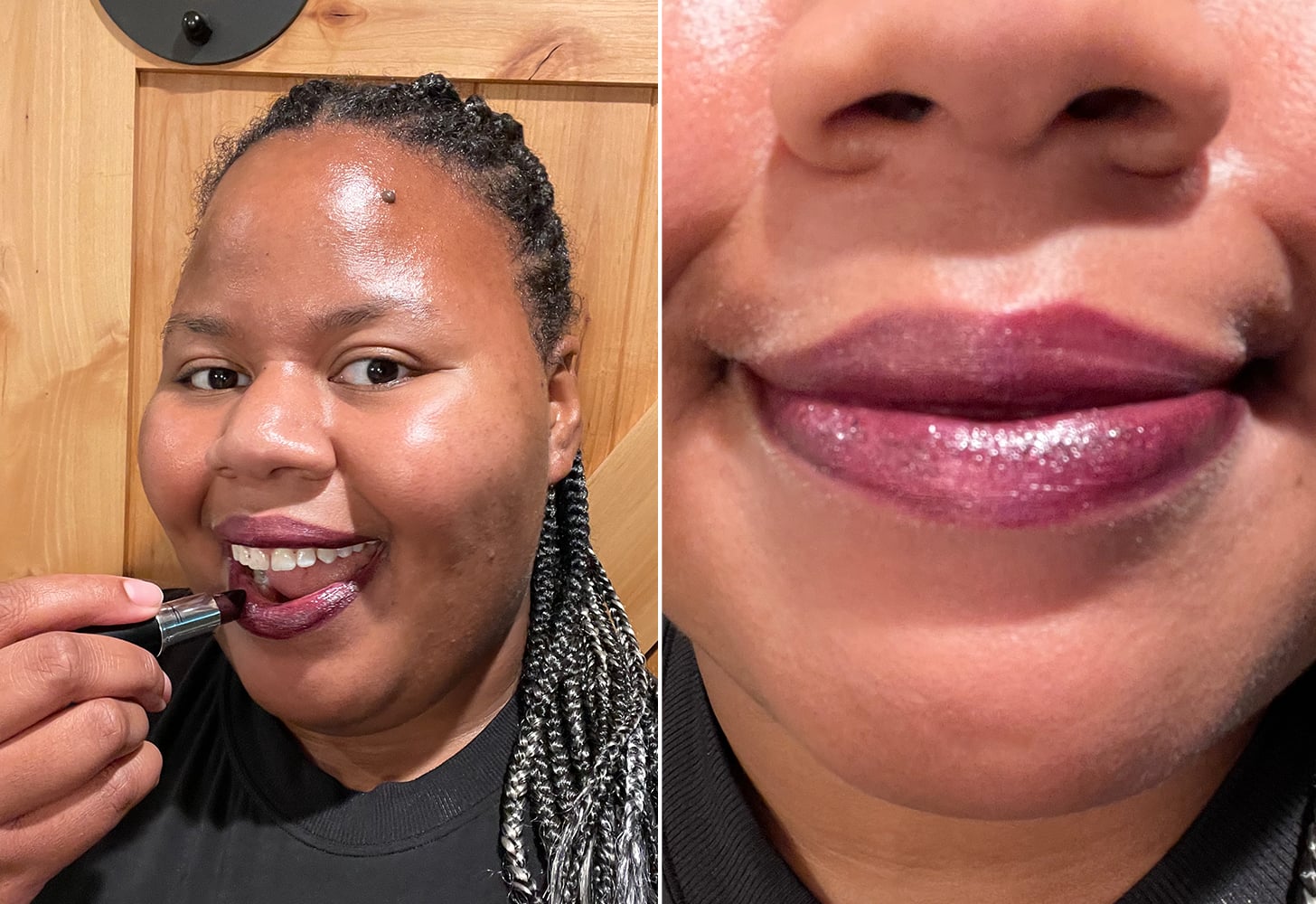 I love wearing dark-coloured lipstick all year round. Yes, even black lipstick. So when I got the opportunity to try the MAC Lustreglass Sheer-Shine Lipstick ($22), I scrolled past all of the red, beige, and pink colours to find the darkest shade, Succumb to Plum.
Keep reading to find out how this sheer lipstick wears and whether or not it survived dinner.
How Sheer is the MAC Lustreglass Lipstick?
Upon the first application, I realised that this lipstick is true to its name — it is a sheer lipstick. I was still wearing lip balm from earlier in the day and the texture showed up as dark purple patches on my lip. So, I removed the lipstick and my lip balm to then re-apply the lipstick.
The second try was the charm. I gave it a couple of swipes on my top and bottom lip to build the coverage a bit, creating a shade that was ready for testing. The feeling of the lipstick is the best of two worlds. It's sort of like a light lip balm in texture while the finish is more of a gloss. That being said this lipstick isn't sticky at all and feels very moisturising.
Is the MAC Lustreglass Lipstick Long Lasting?
I gave this lipstick its test run while having dinner, and it lasted about as long as you'd expect a sheer lipstick to last — but with a couple surprises. This lipstick didn't transfer very much to my glass of water but it barely survived the salad, dinner, and dessert. By the end of the night I was left with a subtle purple tint to my lips where the lipstick once was. Nothing another couple of swipes couldn't fix.
As someone who doesn't regularly pile on layers of makeup this MAC Lustreglass Sheer-Shine Lipstick is perfect for me. I get to enjoy a daily dark lip colour that's moisturising and leaves a bit of a tint.
Image Source: POPSUGAR Photography / Angelica Wilson