MAC and The Sims 4 Launched an Eyeshadow Palette
MAC's Newest Eyeshadow Palette Is Inspired By One of Your Favourite Video Games: The Sims
As POPSUGAR editors, we independently select and write about stuff we love and think you'll like too. POPSUGAR has affiliate and advertising partnerships so we get revenue from sharing this content and from your purchase.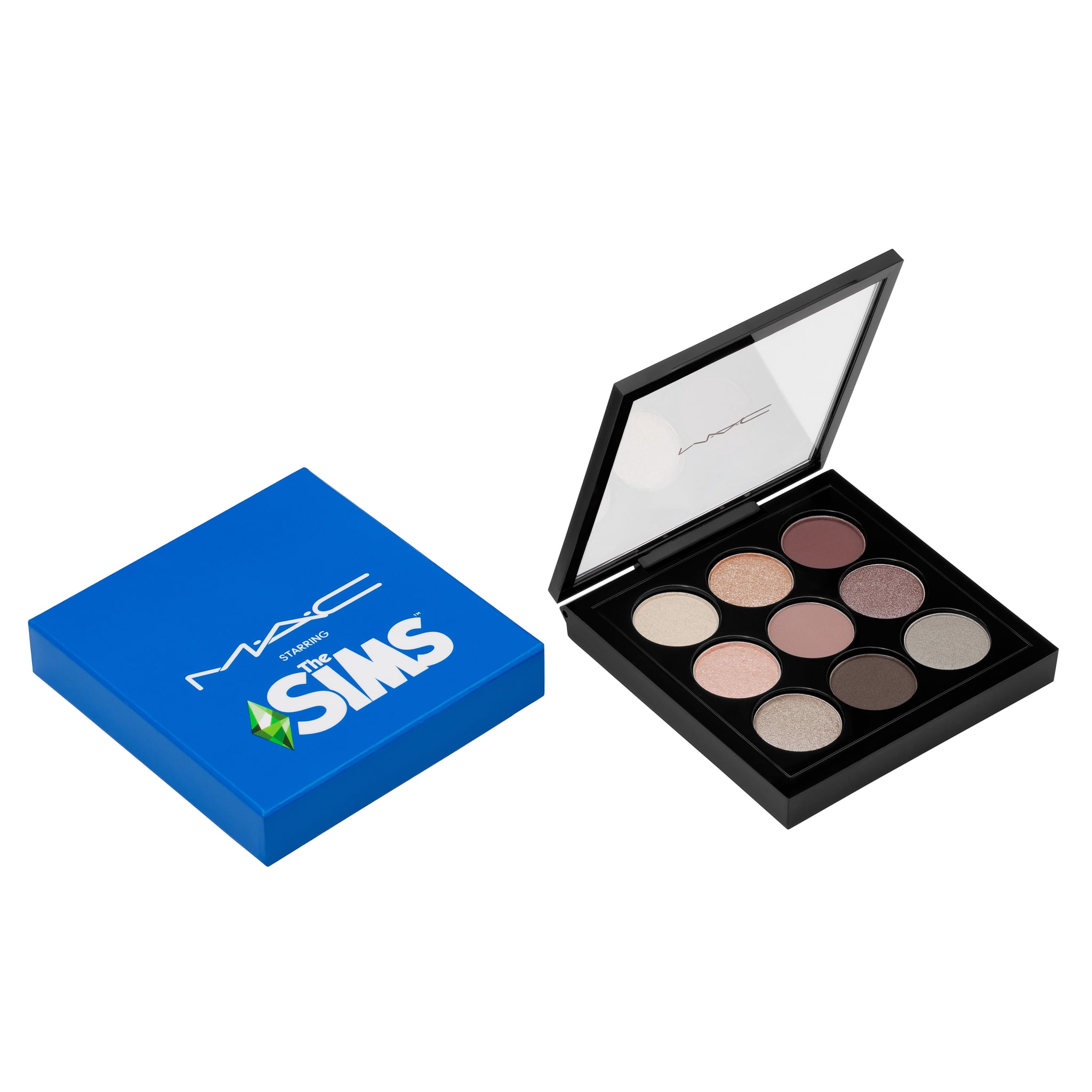 It's no longer out of the ordinary for beauty brands to team up with popular video games to create special-edition products and in-game features. Over the summer, as Animal Crossing: New Horizons became peoples' go-to source of escapism in the midst of the pandemic, several companies like Tatcha and Givenchy used the platform as an opportunity to launch something new or allow users the opportunity to have their avatars wear the products. MAC Cosmetics also got in on the ACNH fun by doing the latter, and now it's teaming up with another popular game series on something equally exciting.
After collaborating last summer on featured looks that could be used on characters within the game, MAC and The Sims 4 are teaming up again, this time for a limited-edition eyeshadow palette. It will feature nine neutral shades with a range of shimmery and matte finishes, and is meant to work for everybody.
"This palette works for every skin tone and every age, which is the collective goal for both of our brands," Romero Jennings, MAC's director of makeup artistry, said in a press release. "[It's] one of my favourite curated palettes, as it offers versatile colour combinations in textures ranging from frosty to pearl to lustre."
The MAC x The Sims 4 Eyeshadow Palette ($32) is currently available now (online and in the US only) while supplies last.
Image Source: MAC Cosmetics