Does Martha Stewart Have Tattoos?
All the Tea Behind Martha Stewart's Snoop Dogg Tattoo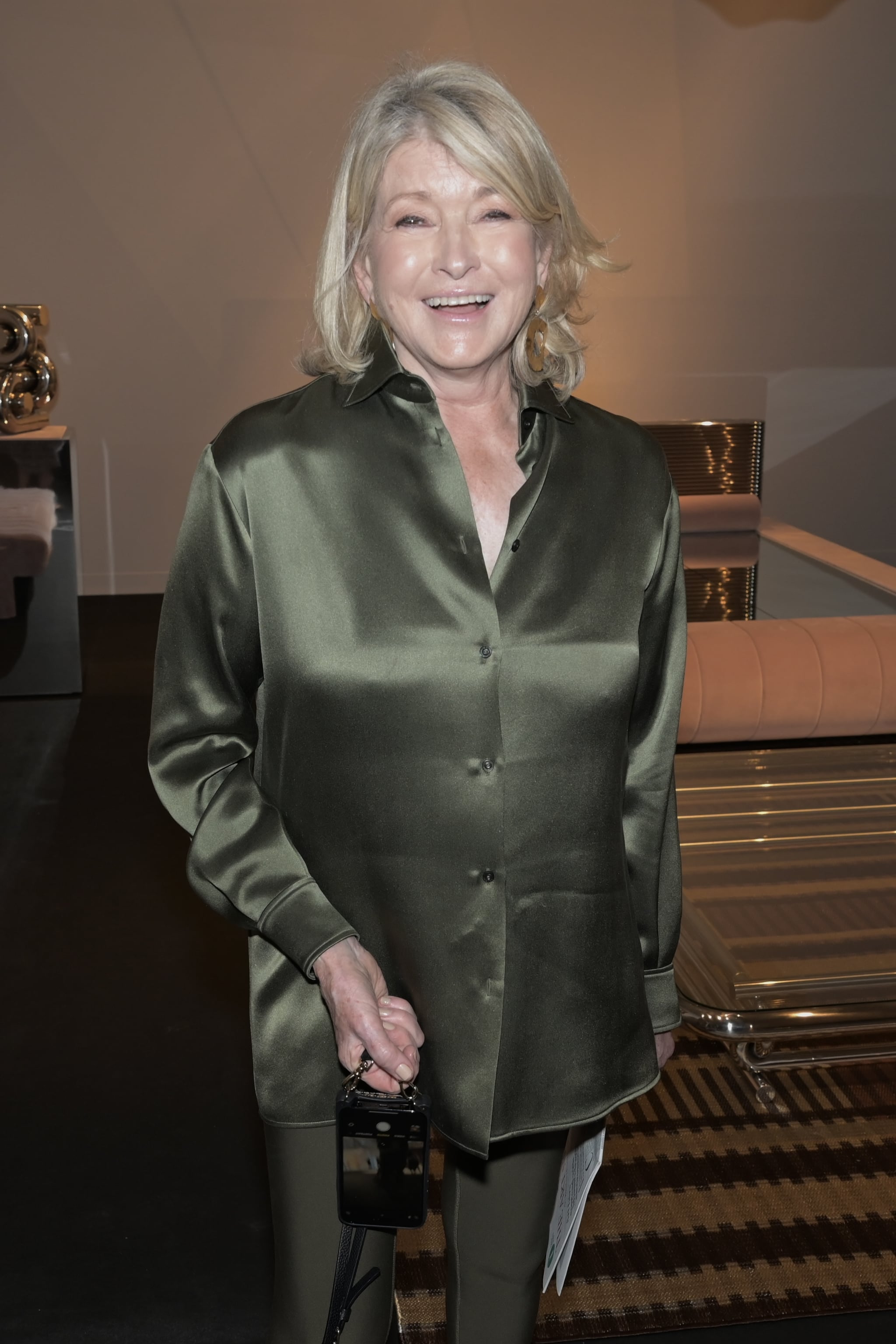 Image Source: Getty / Manny Hernandez / Contributor
Questions about Martha Stewart's tattoos are trending.
The lifestyle icon recently starred in a Super Bowl ad where she inked Snoop Dogg's face on her arm.
Martha Stewart does not have any real tattoos.
What's the common thread connecting Martha Stewart, the Super Bowl, and Snoop Dogg? The answer involves tattoos, sneakers, and an incredibly well-timed ad.
For context, during the most recent Super Bowl on Feb. 12, Skechers ran an advertisement starring, you guessed it, Stewart. While touting numerous examples of how easy it is to slip on its latest shoe, Stewart popped by a tattoo parlor to get a portrait of her friend, Snoop Dogg.
Of course, searches for "Martha Stewart tattoo," "Martha Stewart Snoop Dogg tattoo," "did Martha get a tattoo," and any other variation of the phrase all skyrocketed as a result. The answer to the questions that everyone's been asking? No, Stewart did not tattoo Snoop Dogg's face onto her arm. In fact, Stewart has no publicly known tattoos. Though the artist who did the faux ink, Scott Campbell, didn't reveal how he achieved the look, fake tattoos are incredibly common, especially in the TV and film industry.
To get the look, special-effects artists typically get involved to make sure sizing and placement are correct. Then, designs are usually printed onto a special paper that is applied to the skin — similar to the stick-on tattoos you would get out of a candy machine as a kid. "When we put them on, [actors] can actually wear them for a couple of days if they wanted to and not have any problems with anything washing off," makeup artist Heike Merker previously told POPSUGAR.
While Stewart's tattoo isn't the real deal, there are plenty of trendy designs to choose from should she want to get her first real design. Until then, join us in rewatching this ad for the 73rd time today.