I Tried the Mary Phillips Lip Liner Trick: See Photos
This Tip From Kendall Jenner's Makeup Artist Helps Me Fake Fuller Lips
As POPSUGAR editors, we independently select and write about stuff we love and think you'll like too. If you buy a product we have recommended, we may receive affiliate commission, which in turn supports our work.
Makeup artist Mary Phillips recently shared the lip liner trick she uses on Hailey Bieber and Kendall Jenner.
The hack involves overlying the lips and using concealer to carve them out.
The end result is perfectly fuller lips.
For someone who writes about beauty every day, I'm a little ashamed to admit that I'm pretty trash at doing my own makeup. I like to keep things as minimal as possible, but there are times when I wish I knew more than I do. I've got my base makeup routine down pat, but when it comes to things like eyeliner and lip liner, I'm hopeless.
Luckily, I've been gifted with natural lips that are bigger than average (thanks Mum), but lately, I've been wanting an even larger look. I've considered going a more permanent route and trying lip filler, but I've been a little nervous about the process. In the meantime, I've been heavily leaning on over-lining my lips, but most of the time, the end result leaves me looking a little clownish.
So, when I saw a video of Kendall Jenner and Hailey Bieber's makeup artist, Mary Phillips, showing how she over-lines her clients' lips going viral on social media, I immediately added the video to my saved folder. A few months ago, I tried a tutorial Phillips posted for the perfect contour, and the results were stunning. When I finally got the chance to try it out, I was extremely impressed with the outcome.
Keep scrolling to check out my results below.
Step 1: Start at the Corners of the Mouth
I started by positioning my lip liner right outside the natural lip line at the corners of the mouth and tracing there. Phillips was using a lip liner that has been discontinued, but she noted in her video that the Charlotte Tilbury Lip Cheat (£20) in the shade Pillow Talk was a good substitute, so that's what I used. Phillips also said in her video when lining this area is where she stays closest to the natural lip line, so I followed suit, making sure not to over-line anything too much.
Step 2: Extend the Line
Next, I extended the line slightly at the very top of the upper lip and at the very bottom of the lower lip to give the illusion that my lips were bigger.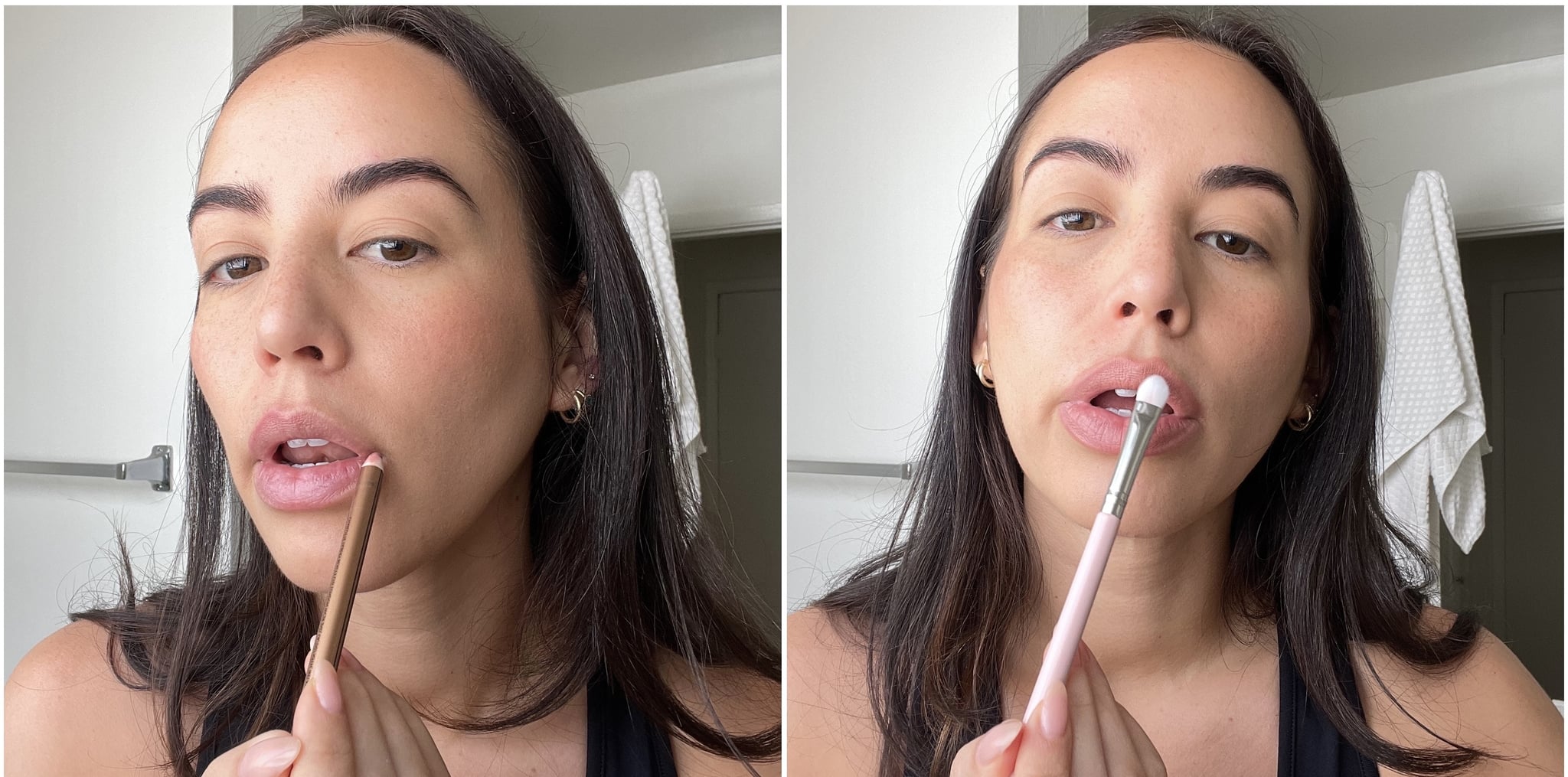 Step 3: Enhance the Cupid's Bow
Next, Phillips enhanced the cupid's bow by following the natural shape of her upper lip, so I mimicked her actions. Phillips has an m-shaped cupid's bow just like I do, and rather than overline it so that it looked rounded, she emphasised the "m-shape."
Step 4: Smooth Everything Out
Next, I used a soft brush to smooth everything out so there were no visible hard lines around my lips, and I also used the brush to blend out the liner over the rest of my top and bottom lip.
Step 5: Carve With Concealer
Then, I took a tiny bit of the concealer on a concealer brush and carved out the edges of my lips to make sure everything looked clean.
Step 6: Add Gloss
Finally, I added on a layer of my current favourite lip gloss, the Merit Shade Slick Tinted Lip Oil in the shade Jeté.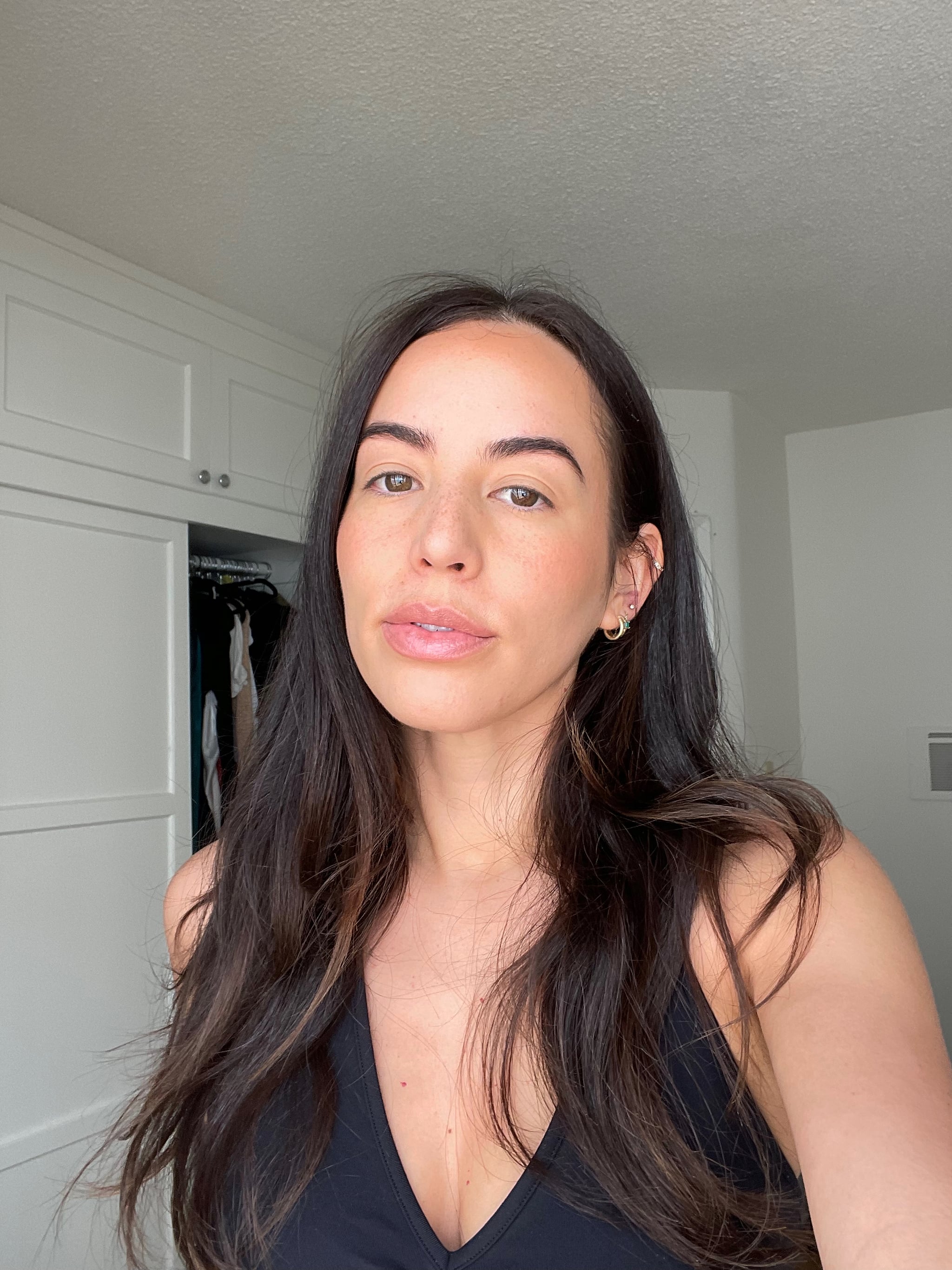 I've been using this trick every time I do my makeup, and I love the results more and more every time. The main reason why I've become so enamoured with Phillip's tutorial is that although she does over-line the lips pretty heavily because she followed the actual shape of the lips rather than drawing in a different shape, the final result looks a lot more natural than any other tutorials I've tested out.
Image Source: POPSUGAR Photography / Renee Rodriguez