Matthew McConaughey Cuts Son's Hair: See Photos
Matthew McConaughey: Actor, Heart-Throb . . . Hairstylist?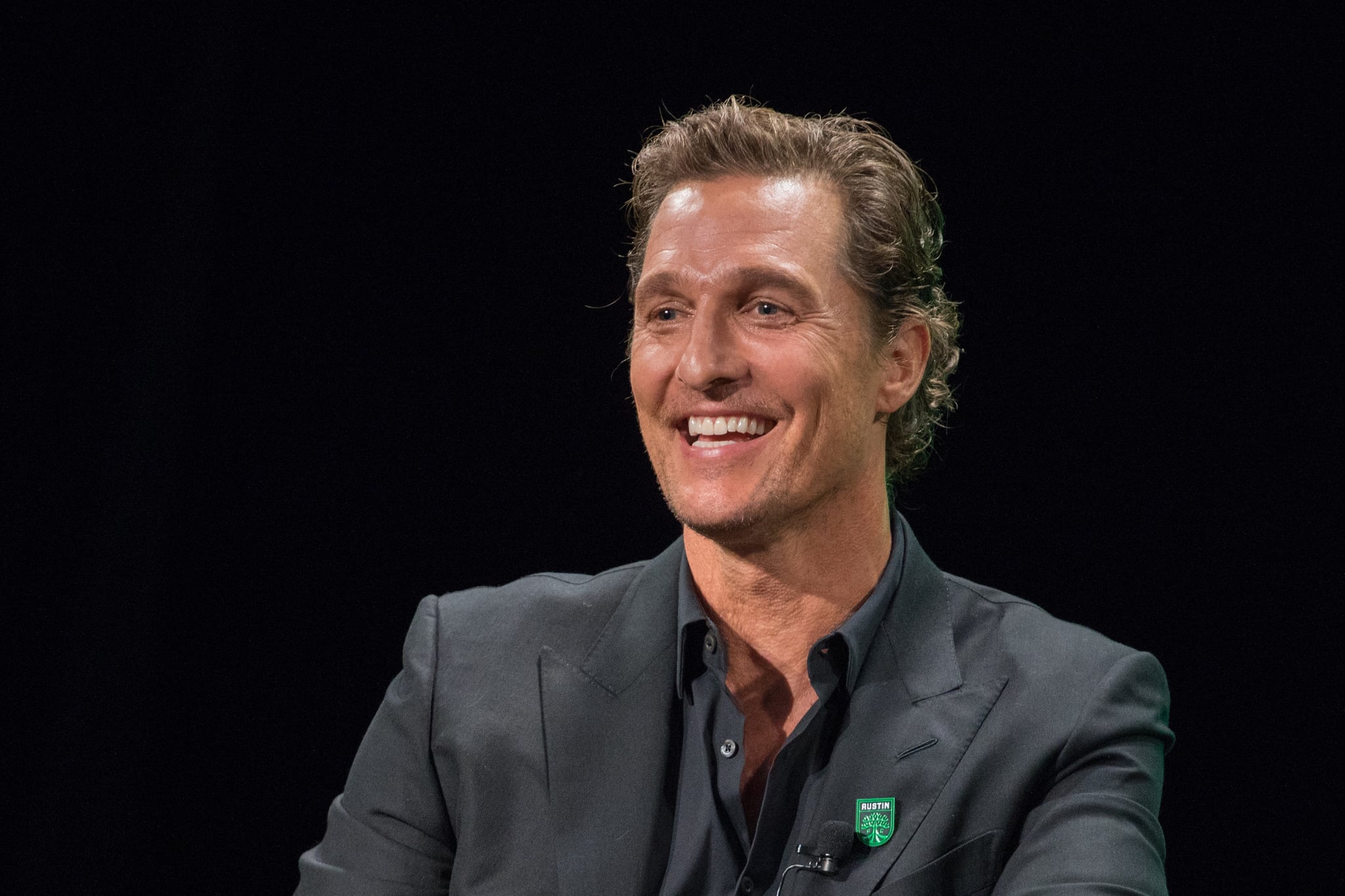 Image Source: Getty/Rick Kern / Contributor
Matthew McConaughey is expanding his CV. On 27 Feb., the actor's wife, Camila McConaughey, posted a picture of him playing barber with one of their sons. The moment is so sweet, but we caution you to resist the urge to whip out your own pair of scissors.
Captioning the photo, "Then this happened…💚💛💚💛💚 aí isso aconteceu. . ." McConaughey was pictured behind his youngest son, Livingston, seemingly attempting to straighten his new shoulder-length style. His older son, Levi, watched on in the background.
Looking past the fact that this family seems to all have perfectly highlighted hair, the McConaughey family is onto something else. Short hair is in for spring, and they're getting ahead of the curve. From Hailey Bieber cutting her hair into a chin-length bob to Sabrina Elba doing the same to kick off fashion month, the theme of the upcoming warmer months will undoubtedly be "shorter is better."
Now, do we necessarily recommend cutting your hair at home? No — especially if you have a very particular hairstyle in mind. However, if you're feeling brave and want to channel your inner McConaughey, there are plenty of tutorials on how to cut your (or a family member's) hair at home.
Take a closer look at the sentimental picture below.