Megan Fox's Flipped-Bun Hairstyle For Super Bowl
Megan Fox Tries the Divisive Flipped-Bun Hairstyle at the Super Bowl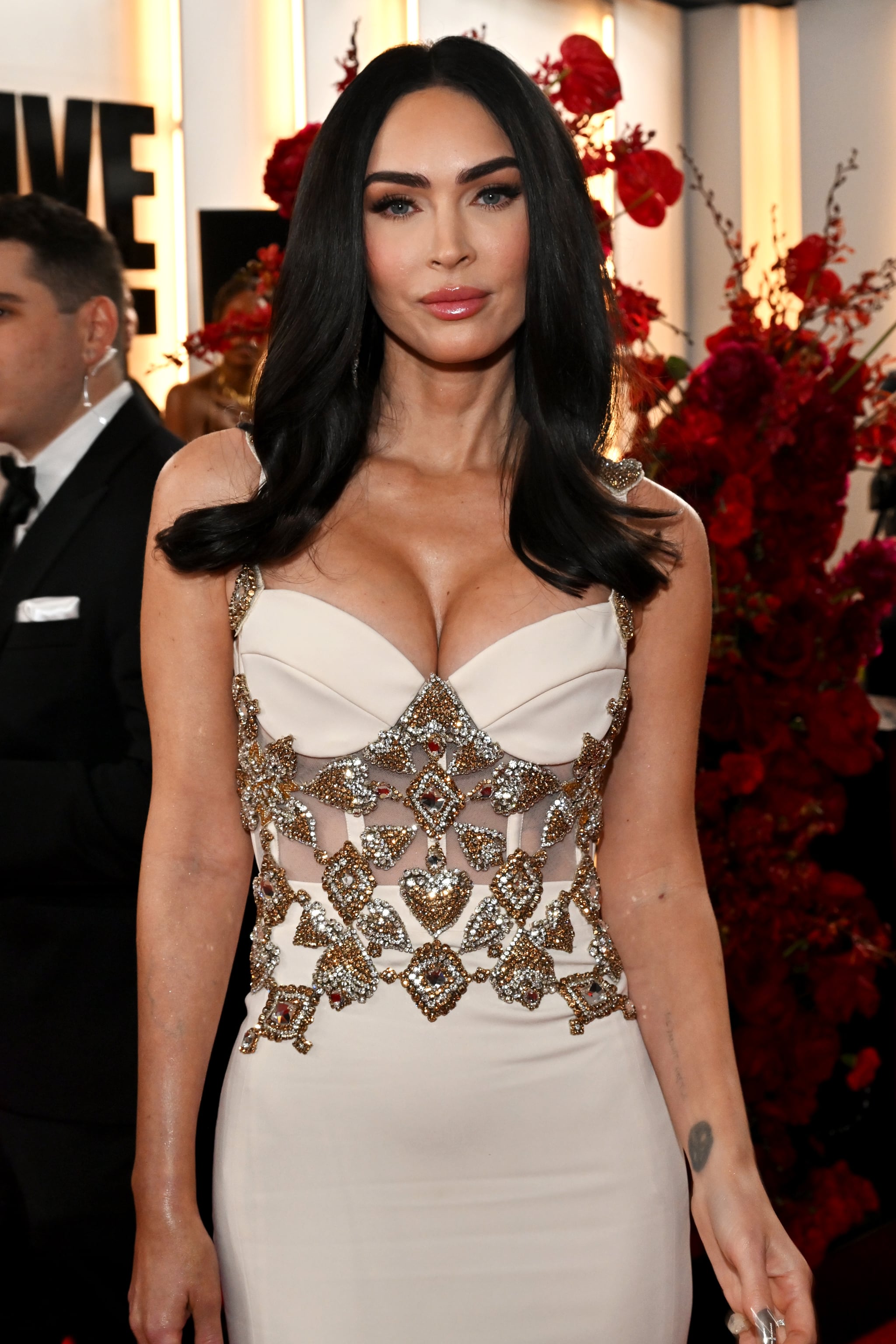 Image Source: Getty / Lester Cohen
Remember when Kim Kardashian was trying to make the "flipped bun" hairstyle happen? Well, it looks like she's found at least one supporter. On Feb. 11, Megan Fox was spotted in the controversial hairstyle at Drake's Super Bowl LVII party at Hangar One in Scottsdale, AZ.
Created by celebrity hairstylist Dimitris Giannetos, Fox's long, dark hair was pulled back into a tight, slick ponytail. To create the floppy bun, one-fourth of Fox's hair was pulled through the ponytail to form a loop, leaving the end dangling free. Giannetos also left out two face-framing sections of hair on either side of the star's face, which were straightened and locked into place.
For those unfamiliar with this divisive hairstyle, allow us to provide some background. Back in September 2022, Kardashian was spotted in the unique hairstyle quite a few times, including on "Good Morning America" and at Fendi's New York Fashion Week show. At the time, Chris Appleton created the low-maintenance look on her. The duo quickly drummed up a frenzy, and fans' feelings were split straight down the middle.
Fox paired the distinctive hairstyle with an all-black outfit featuring cutouts at the hips, stomach, and chest. Celebrity makeup artist Jenna Kristina also gave the actor a dramatic cat eye, while celebrity manicurist Brittney Boyce finished the look with supermodel nails.