Bath & Body Works Perfumer on How He Makes Scents
The Scent Master: Michael R. Carby of Bath & Body Works (and Beyond)
As POPSUGAR editors, we independently select and write about stuff we love and think you'll like too. If you buy a product we have recommended, we may receive affiliate commission, which in turn supports our work.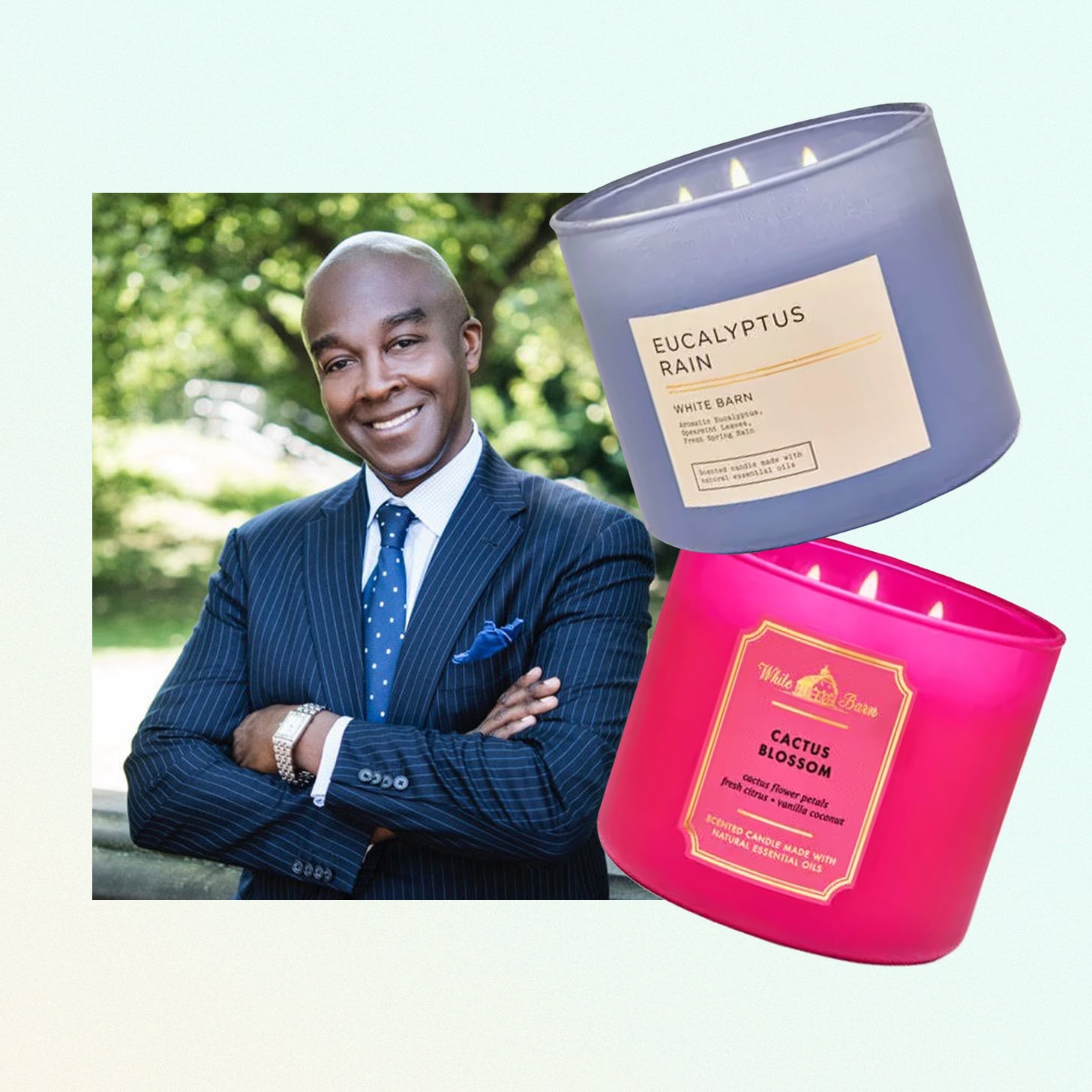 Homes across America smell like whatever Michael R. Carby creates. Just don't ask him to choose his favourite of the many fragrances he's made. "It's similar to being asked which one of your children you prefer," he tells POPSUGAR. "I equally love both of mine." To be fair, if his scents were children, he would have far more than two — and you would probably know a few of them, too. Quite well, even.
We guess that's what happens when your 30-year career in the fragrance industry brings forth olfactory creations that tend to be universally pleasing. Carby is a perfumer at Givaudan, working with the giant developing scents for several brands, including the ever-popular Bath & Body Works. He's also the nose behind Drake's capsule collection of candles, which famously included the one that smells like the rapper.
Carby's most celebrated works smell like homes you've walked into before — be it the rich kid from your high school or your best friend's first studio apartment. They smell like the friendly, popular girl who always had lotion in her bag if you asked for it. Sometimes they remind you of walking into a dorm shower, air hazy with steam and the aroma of someone's body wash. Carby's scents remind us that a fragrance doesn't have to be expensive to smell good — or make you feel luxurious.
Some of his most popular offerings for Bath & Body Works? Cactus Blossom ($13, originally $27), a citrusy floral with a splash of vanilla and coconut. Eucalyptus Rain ($13, originally $27), clean and verdant. Beach Weather ($13, originally $27), an homage to the British-born perfumer's Jamaican heritage with its notes of sandalwood, coconut, and the palm trees they grow on. During Black History Month, Bath & Body Works released a capsule candle collection of the latter three scents, along with another called Sun-Washed Citrus, to honour Carby's iconic work for the brand.
Carby is exactly what you think of when you imagine a perfumer. Passionate, thoughtful, and able to bring an idea or feeling to life with a lot of imagination and some sound science. He speaks to POPSUGAR about his process, the scents that move him, and his impact.
POPSUGAR: What got you interested in fragrance?
MRC: Instrumental analysis of essential oil compositions; the study of molecules and how aromatic structures can move emotions. Professionally, I first joined the fragrance industry in 1993 working as an analytical chemist, my primary responsibilities were to analyse the molecular constitution of essential oils and fragrance, as well as flavour market products. Through my curiosity and passion for the creative side of the industry, I began working more on creative fragrance development and grew to love perfumery. I ultimately found my home at Givaudan.
PS: Was there ever a scent that you made that you didn't love but was a big hit commercially?
MRC: I dedicate passion and soul into each creative opportunity. The commercial success of a fragrance is contingent upon several facets of the development process. My wish is to offer our clients the best representation of their creative visions.
PS: What's your process like?
MRC: From the compounding lab to evaluation, the creative process requires a team and each member plays an integral role. My job is to listen attentively and bring the aspirations and visions of the team to a tangible reality — from bottle to blotter.
PS: What fragrance notes do you gravitate toward?
MRC: I often use ingredients traditional to my Jamaican and English heritage. They're commonly found layered within my creations. Warm spices and damp woods are ones that I often gravitate to.
PS: The scents you create are pretty much in every American household. Even families in other countries know Bath & Body Works products. How does it feel to have this sort of impact?
MRC: It's incredibly rewarding to see projects that I helped create bringing joy to the consumer. To transport them to a space that brings them happiness is something that never gets old.
PS: What fragrances do you like to wear?
MRC: I wear a unique blend of musks on occasion, which translates uniquely on each wearer. I have received a range of comments on how the scent projects differently on different users—each person is the key ingredient within the fragrance.
PS: Your parents are from Portland in Jamaica. What are some scents that remind you of Portland?
MRC: The smoke from an open fire pit oven meandering through banana and cocoa trees. A mist of coffee grinds from the Blue Mountain that settles upon the hibiscus leaves as a welcoming dinner is about to be served. This is Buff Bay, Portland, Jamaica as I return to my parents's land.
PS: What is the future of fragrance? What's exciting you?
MRC: I hope to continue to see growth within our industry — an industry where the beauty of each creation is reflective of the diversity of ingredients which, when blended, bring joy to each and every soul. I hope to be an ambassador of this purpose and continue to evolve a fragrance culture with the young and soon-to-be superstars of the industry.
Image Source: Givaudan and Illustration by Aly Lim