Mortuary Makeup Artists Share Best Products
These Makeup Artists Work Solely on the Dead
As POPSUGAR editors, we independently select and write about stuff we love and think you'll like too. If you buy a product we have recommended, we may receive affiliate commission, which in turn supports our work.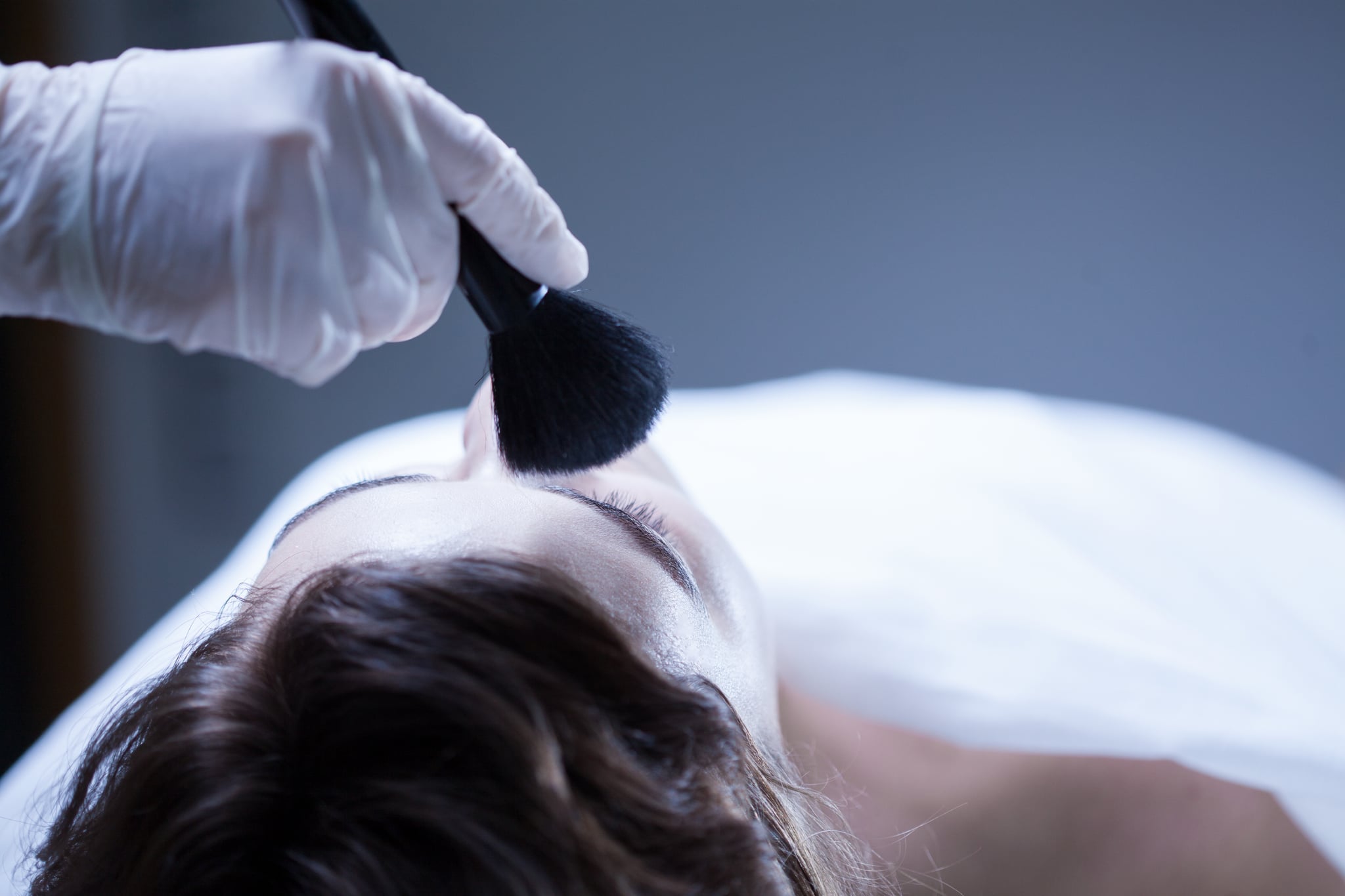 Image Source: Getty/KatarzynaBialasiewicz
If you've ever been to a funeral, chances are you might not have picked up on some of the details like the flowers or order of services. If it's an open casket, though, there's one component that's hard to miss: the dead are made up to look like themselves, from their makeup to their hairstyling. This is all thanks to the mortuary cosmetologist (and yes, most funeral homes have one).
This practice can be a way to honour someone and celebrate life, but not many people understand exactly what it means to be in the mortuary cosmetic industry. "[This role] is about respecting the deceased and their family," a makeup artist and TikTok user who goes by Ms. Mortuary tells POPSUGAR. "A position in this field is a rare opportunity to obtain, but in my opinion, it is because not too many cosmetologists are aware that this is an option."
Though morticians and embalmers will typically do the hair and makeup services if a beauty professional is not on staff or contracted to do so, being a mortuary beautician is a multifaceted role, much like it is when working with the living. "I provide hair services, restorative hair replacement, wig installations, makeup, and even nail services," Ms. Mortuary says. Keep reading to learn everything you need to know about postmortem beauty, straight from the pros themselves.
How Makeup Artists Work With Deceased Clients
The process for applying makeup on the deceased is fairly similar to doing it on a living person, but there are a few additional steps — starting with the foundation. Embalming is the process of preserving human remains to stall any decomposition. "[It] requires chemicals that alter the integrity of the skin," Ms. Mortuary says. "The skin can change in texture, and the pores no longer absorb products. You also have to consider the duration of the services."
Then, the family will show a photo to use as inspiration for the hair and makeup, says mortuary makeup artist Heather Taylor. "If I don't have one, I will do a more natural look. I'd never want to assume someone likes a lot of makeup, especially if they weren't known to wear any. That could really upset the family." After that, Ms. Mortuary says, the formal process "begins by removing a protective cream — usually a stone oil or massage cream — that is placed on the decedent's face until it is time for my services to begin." These products are used to maintain moisture in the decedent's skin to avoid dehydration.
After doing any hair removal that may be necessary, restorative processes may need to be performed. "Depending on the amount of trauma, I would patch up any wounds with mortuary wax," Taylor says. "In cases where I'm working with more fragile cases, I used an airbrush to apply less heat to the wax."
The order in which makeup is applied is entirely up to the artist, but both Ms. Mortuary and Taylor opt to do the base first, eyes, then lip colours. "The lips are always last," Taylor says. "I would glue them, let them dry, then apply the natural colour."
Staple Products For Mortuary Makeup Artists
You may be surprised to find that many morticians like a lot of the same products that you do and for similar reasons. "Alongside my own products that I've been formulating, I love MAC Lipglasses ($23)," Ms. Mortuary says. "The shine and the colour blends are suitable for natural lip colours or to illuminate lipsticks and to keep colours and lips from drying out." Among her other favourites are the Aesthetica Contour Series ($40), the DeMert Nail Enamel Dryer ($9), Essie Nail Polish ($10) in the shade No Prenup, and the Anastasia Beverly Hills Bronzers and Blushes ($58).
Taylor's favourites include products that she's used for years, as well as some that are simply easily accessible. "I use my Temptu Airbrush ($179)," she says. "I've used it since I was in special-effects school." She also likes to use Kalon Cream ($37) to keep the face moist and tone down foundation.
"Lots of over-the-counter products [are in my kit] because there's always an emergency run to the drugstore happening," Taylor says. "So the E.l.f. Flawless Finish Foundation ($6) always comes in handy. So do the NYX Smooth Whip Blurring Matte Lip Creams ($8). If cost isn't an issue, I also love the Milk Lip + Cheek Cream Blush Stick ($24)."
Like any other role, landing a gig as a mortuary makeup artist requires starting from the bottom up. "I always suggest finding a position in a funeral home first, then working your way up the ladder if you find difficulty getting your foot into the door," Taylor says. Then, should you find yourself on the other side of that interview, don't forget to look alive.