Osea Undaria Algae Body Oil Review With Photos
This Victoria Beckham-Loved Body Oil Is Pricey — but 100% Worth It
As POPSUGAR editors, we independently select and write about stuff we love and think you'll like too. If you buy a product we have recommended, we may receive affiliate commission, which in turn supports our work.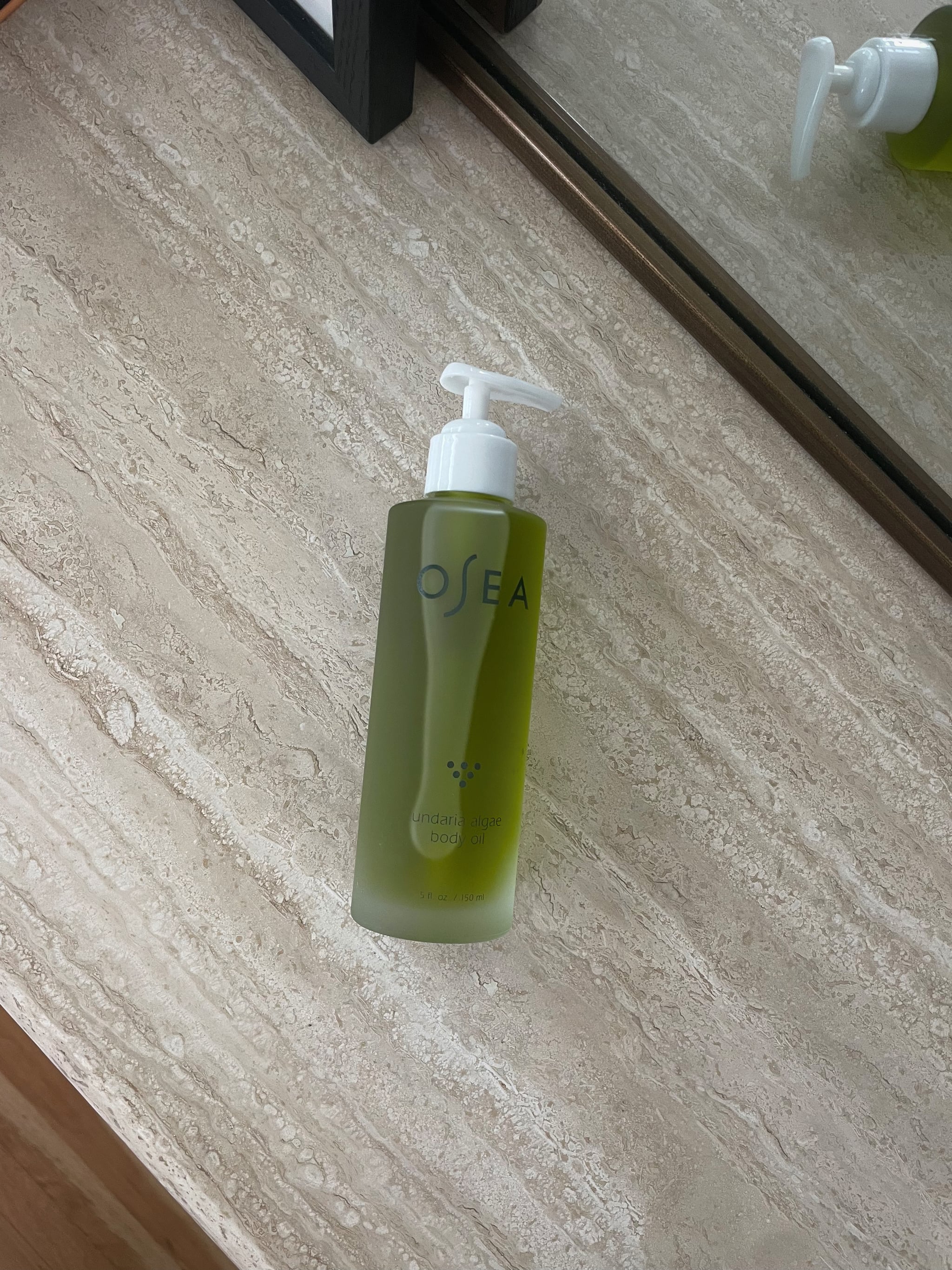 For a long time, my favourite part of my getting-ready routine was taking an "everything" shower. There's not a lot I love more than a steaming-hot shower, washing my hair with a great-smelling shampoo, and slathering on a hydrating hair mask all while blasting Olivia Rodrigo on my phone. Then, I tried a particularly good body oil. Suddenly, I couldn't wait to finish showering just so I could hop out and immediately apply the most luxurious, lush, deliciously scented oil I've ever encountered: the Osea Undaria Algae Body Oil (£52).
I first learned about this product from a girlfriend, but it's also loved by celebrities like Victoria Beckham and Brie Larson. Initially, I was on the fence about testing it because it's a little bit pricey, but when Posh Spice endorses something, it's usually worth trying out at least once. Fortunately for my skin and unfortunately for my wallet, it's become a permanent part of my getting-ready routine.
Keep scrolling to read my full review of the body oil and find out why, in my opinion, it's worth every penny.
About the Osea Undaria Algae Body Oil
This body oil is formulated with undaria seaweed, which is rich in antioxidants and amino acids.
Other ingredients include a blend of botanical oils like passion fruit, rice bran, and açaí to hydrate, as well as white lupin flower to improve skin elasticity.
It can be applied on dry or damp skin.
It has a light, refreshing scent of grapefruit, lime, and mango mandarin.
It comes in three sizes: 9.6 oz., 5 oz., and 1 oz.
What I Like About the Osea Undaria Algae Body Oil
First of all, I love that this product isn't greasy or sticky, which is something I've encountered with other body oils. It absorbs quickly, so I'm able to apply it right after getting out of the shower without worrying about it transferring onto my clothes in the morning. I also like using it at night, and I haven't had any issues with the oil transferring onto my bedsheets, either.
The hydration is long lasting, and I notice that my skin feels moisturised throughout the entire day without the need for reapplication. Plus, the scent — which is beyond words — lasts for hours. It's a mix of lime and grapefruit, and it's an absolute citrus dream. I always get tons of compliments on how I smell whenever I wear it, even if I forget to spritz on perfume before leaving the house.
I've also noticed that my skin generally looks better whenever I use this body oil consistently. Occasionally with other body lotions or oils, I notice that my skin looks dry or flaky after a few hours and I often find myself needing to reapply, but that isn't the case with this product.
How to Use the Osea Undaria Algae Body Oil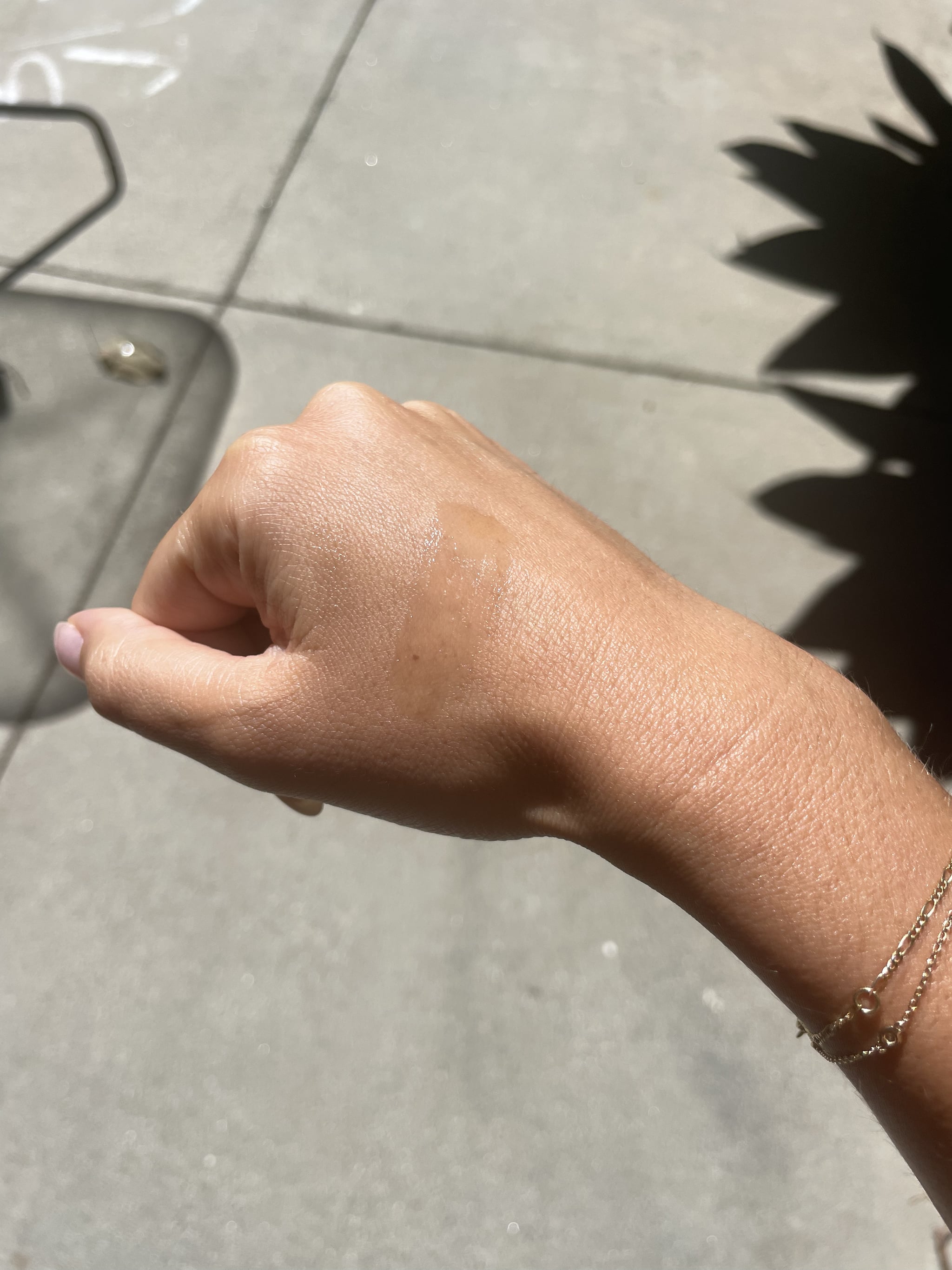 The brand recommends massageing a generous amount of the oil into damp or dry skin in the morning and at night. It also suggests layering over a body lotion if you're looking for extra hydration.
Personally, my favourite way to apply this product is when my skin is still damp, immediately after getting out of the shower. I've found that I can use less product if my skin is still a tiny bit wet, which is a plus since this body oil isn't exactly cheap. I don't find that I need to layer with this product — it gives my skin enough moisture on its own. It also gives me a nice glow, so I love applying a generous amount to areas of my body that I want to highlight, like my collarbones, whenever I wear a tank top.
What to Consider Before Trying the Osea Undaria Algae Body Oil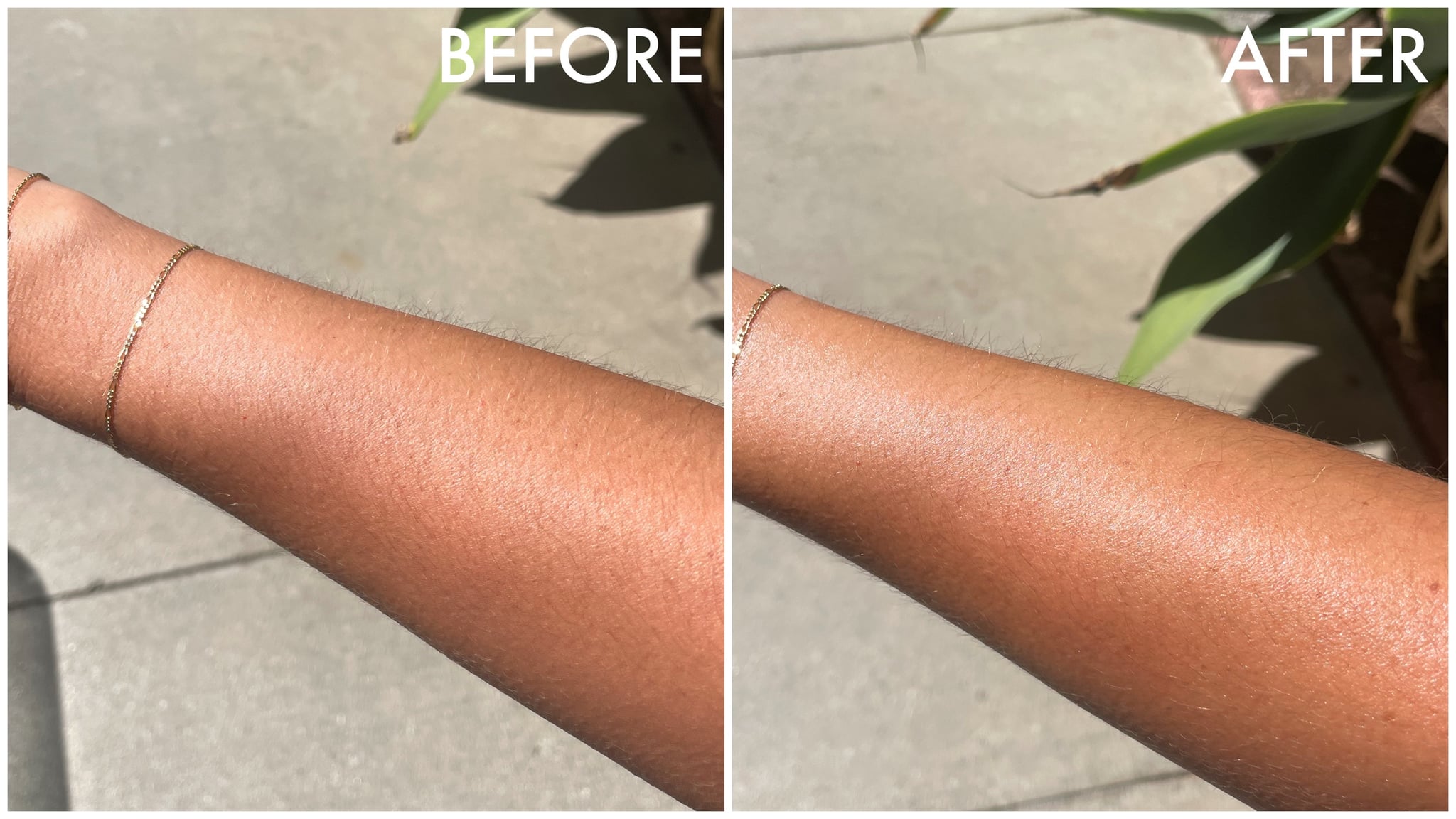 The only downside to this product has been the packaging. The pump dispenser never seems to work for me, and I always have a hard time getting the top popped so I can dispense the product properly. Once I get it open (which I usually need someone else to help me do — is this a me problem?), everything is OK, but the initial finagling is a bit frustrating.
Where the Osea Undaria Algae Body Oil Is Available
The Osea Undaria Algae Body Oil is available directly from Osea, as well as Nordstrom and Revolve.
Rating:
Image Source: POPSUGAR Photography / Renee Rodriguez