Pat McGrath Labs Dark Star Mascara Review With Photos
Pat McGrath Labs New Dark Star Mascara Has Quickly Become My New Everyday Formula
As POPSUGAR editors, we independently select and write about stuff we love and think you'll like too. POPSUGAR has affiliate and advertising partnerships so we get revenue from sharing this content and from your purchase.
Pat McGrath knows a lot about mascara. Not only has she expertly wielded the makeup item over the course of her 30 year-long career, but she's also been instrumental in developing quite a few iconic formulas that you've probably used before. Over the past three decades, McGrath helped create mascaras for Dior Beauty (her technique of using a toothbrush to apply mascara backstage inspired the famously bushy brush of DiorShow), Gucci Beauty, Max Factor here in the UK, and CoverGirl in the US, to name a few. Then, in 2019 she finally launched her own mascara called FetishEyes. Now, I would have been content with just having that one in my makeup bag. That is, until she went and decided to launch a second mascara in 2020 — the Pat McGrath Labs Dark Star Mascara (£26) — which, in addition to having an epic ad campaign shot by fashion photographer Steven Meisel, has quickly become my new favourite mascara formula.
Where as McGrath's original FetishEyes Mascara was like lash extensions in a tube, the Dark Star formula is all about volume (although, it's important to point out that it also adds length and curl). Playing on the galactic reference in the name, the brand explains that Dark Star is "a Big Bag for lashes, a single swipe of Dark Star's zero-gravity formula creates massive volume and mesmerising deep-space darkness." Basically, get ready for it to deliver volume of cosmic proportions (sorry, had to).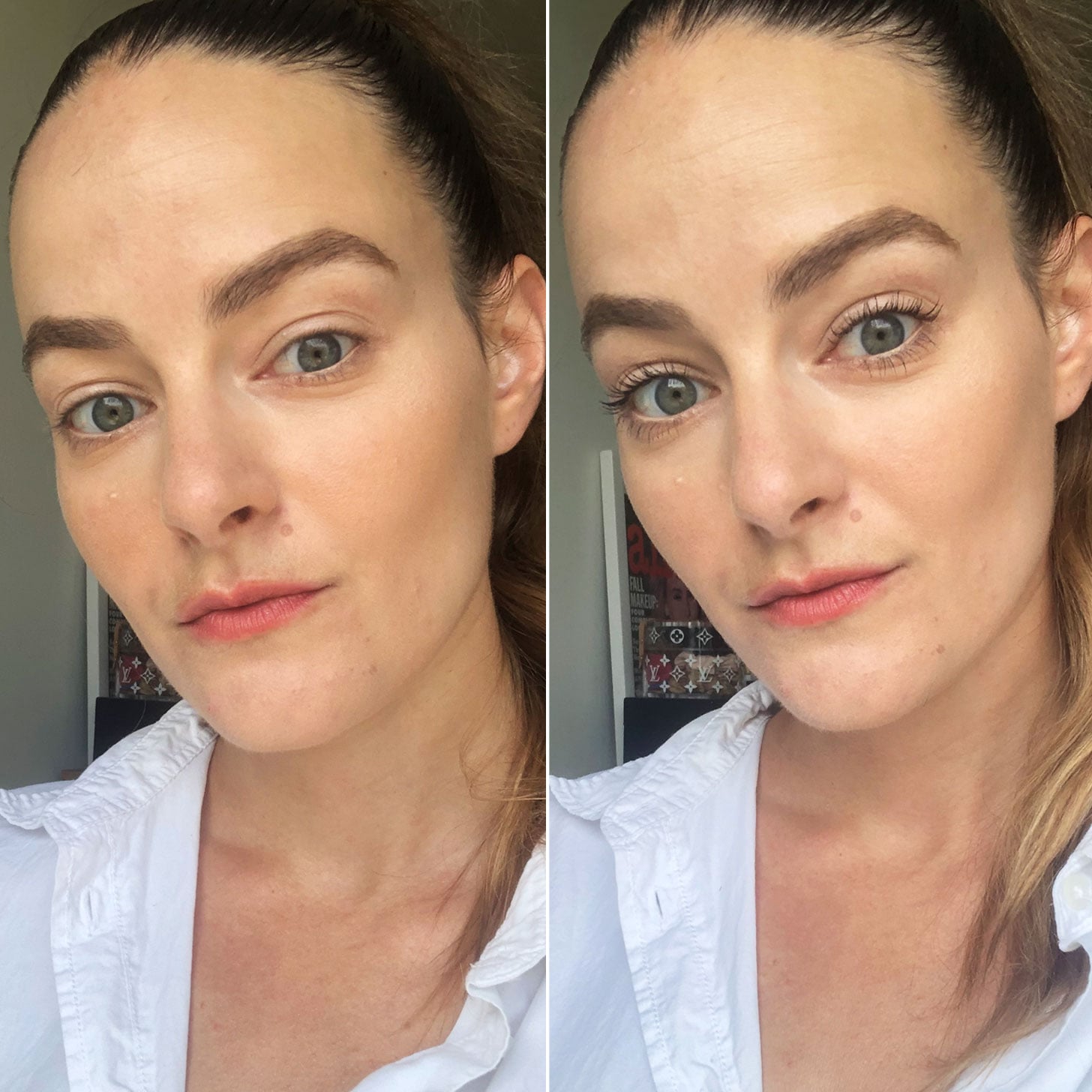 A lot of this has to do with the incredible Dark Star formula. For a volumising mascara, the pigment is incredibly silky and lightweight — it practically glides along your lashes as you comb the wand through them. The thin formula doesn't weigh your lash hairs down, which I find happens with a majority of mascaras that promise to seriously bulk up your lashes, which also means your lashes will stay curled for longer. I always curl my lashes before applying mascara, but I found that after applying Dark Star, my lashes still looked perky and lifted — and they stayed like that through the entire work day.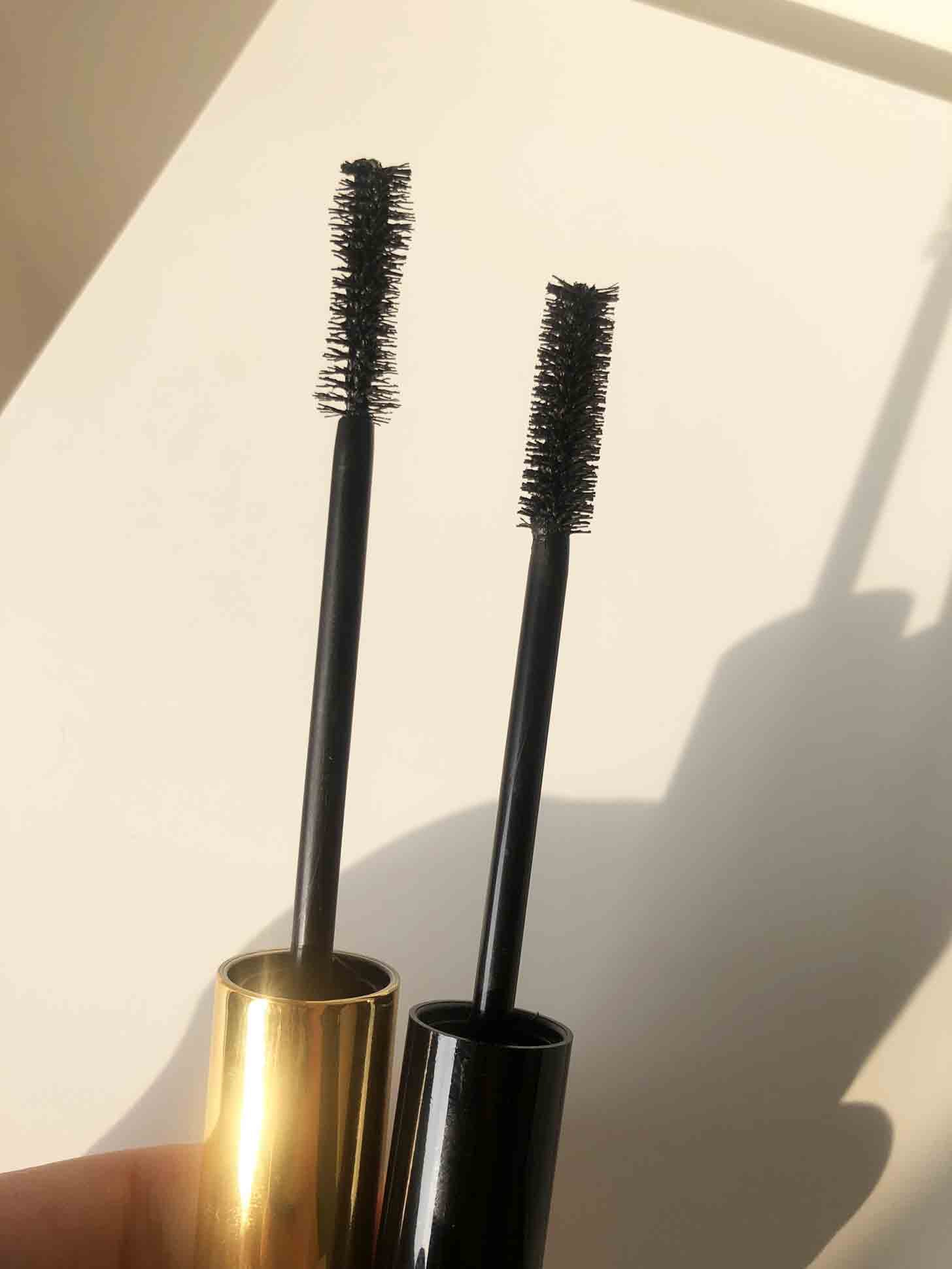 A big difference between FetishEyes and Dark Star is the wand. While they both feature fluffy fibre bristles, the FetishEyes mascara featured a perfectly cylindrical brush with loads of tightly-packed bristles. Dark Star, on the other hand, features an hourglass-shaped wand with the bristles arranged in a helix shape (like a strand of DNA) and spaced farther apart, the latter of which actually reminds me a lot of DiorShow in that it helps fan out your lashes as you apply the pigment, resulting in a feathery, doll-like effect. You can see the difference between the two wands in the photo above; to the left is the new Dark Star Mascara wand, to the right is the FetishEyes Mascara Wand.
While I'm a fan of the original FetishEyes formula, I have to say that I prefer Dark Star more, so much so that I I've now made it my new everyday mascara. I find it to be more user friendly than her first formula and the silkier formula means it's incredibly comfortable (as in you forget you're even wearing anything on your lashes) and it stays in place for a very long time. My only critique is the wiper system inside the tube could be a bit better. When you pull out the wand the tip often comes out with a dollop of pigment, which I have to wipe off onto a paper towel before using it.
All in all, if you're someone who likes dramatic-looking lashes without faffing around with false lashes, layering mascaras, or a heavy, goopy, hard-to-control formula, Pat McGrath Labs Dark Star Mascara gives you lush-looking lashes in just a couple of coats. But then, would you expect anything less from a woman whose been making out-of-this-world mascaras for ages?