A Letter to Queen Latifah's Hair Over the Years
A Love Letter to Queen Latifah's Silk Press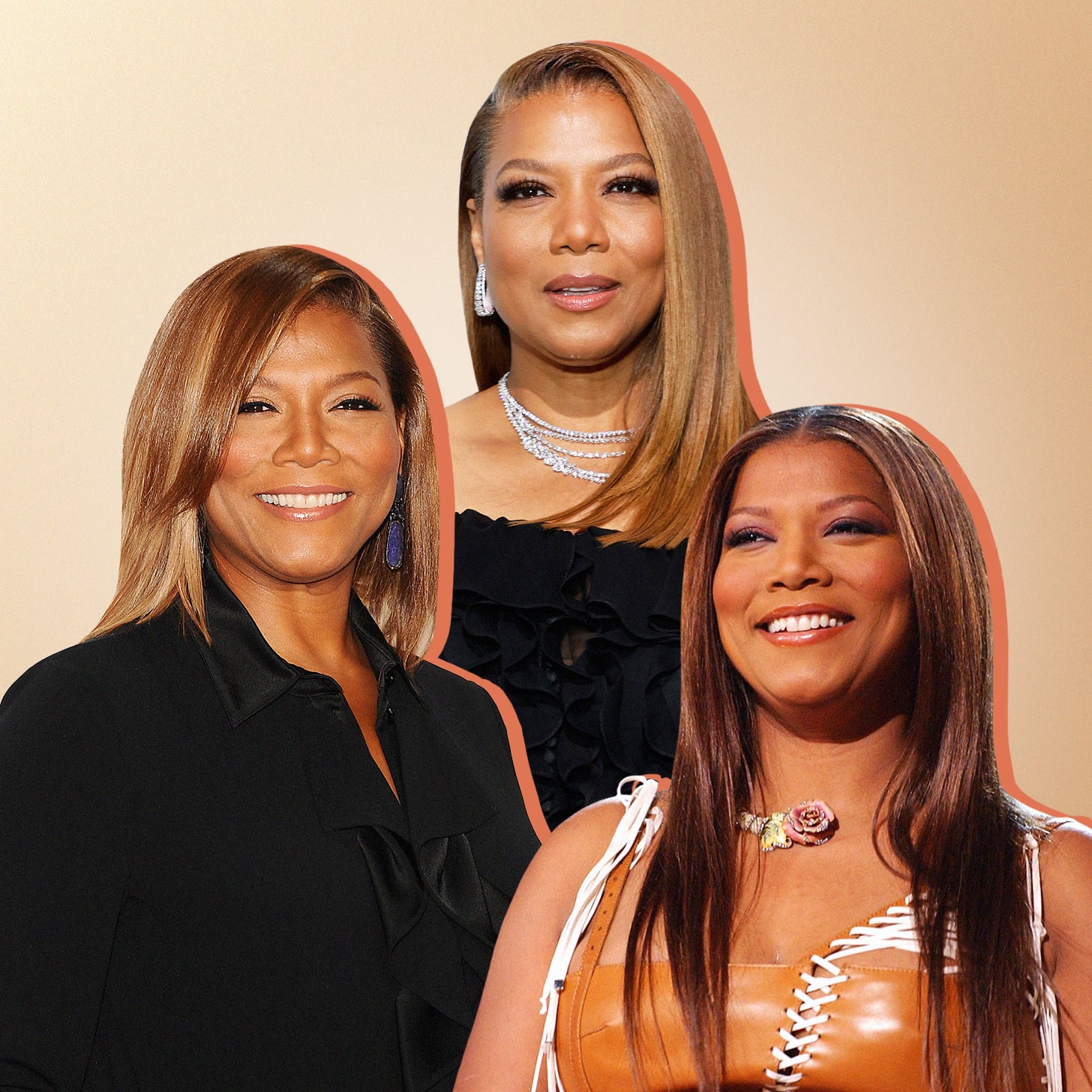 Image Source: Getty / John Lamparski, Jason LaVeris, Jeff Kravitz and Photo Illustration by Aly Lim
This message is for Queen Latifah, also known as Dana Elaine Owens.
Dear Ms. Owens,
Let us get straight to the point: how are you churning out incredible hairstyle after hairstyle for more than 30 years straight? Yes, you are in fact one of the most talented and successful entertainers of all time, and we do apologise for putting your government name out there. However, this is a serious matter and we wanted to convey the urgency with which we need these answers. So, again, we ask: what kind of sorcery are you performing with that silk press?
From the moment you came onto the scene in the '80s beatboxing and rapping as a part of the renowned Flavour Unit, there has been one thing that has been undeniable (other than your immeasurable gift, of course): surely you have never known what it's like to have a bad hair day. Whether it was straight-back cornrows, that fly-ass bowl cut from the '90s, or just a good 'ol press and curl, we have never spotted one single follicle on your head that has ever been out of place.
Following your already immaculate hair track record, somewhere around 2005 something even more magical happened: you found the perfect hair colour. You found your honey-blond hair colour. We saw a sneak peek of it at the VH1 Hip Hop Honours that same year, and a little more in 2006. But by 2010, that's when we knew. The look was here to stay — and never has a more perfect decision been made.
The elusive shade has been seen around the world but has yet to be properly duplicated. The exact formula is more closely guarded than the original version of the Declaration of Independence, and rightfully so. Your hair colour might as well have been hand-picked by whichever deity you believe in. In fact, legend has it that the hue may have already been there when you were born — and we believe it. It's just that good.
Now let's get into the magic that is you and celebrity hairstylist Iasia Merriweather. What's the deal with her? How exactly does she manage to create these next-level hairstyles with such ease and consistency? The 2023 Grammys? Ate that high bun right up. The NAACP Image Awards? The fame-framing piece was doing what it needed to. The Oscars? We've never seen a sleeker ponytail. We're sure you've both seen the conversations on Twitter, the countless Instagram comments, and the undoubtedly endless emails to your publicists, all wondering how you pull off this magic. So seriously: what spells are you all casting in your glam sessions?
We understand if you can't spill all your secrets. Please know that we will continue waiting by the window in hopes that you'll one day find it in your heart to share. In the meantime, a sincere thank you for the years of complete slay that you've provided the masses, because never has a head of hair earned their flowers more.
Yours truly,
Literally Everyone
Image Source: Getty / John Lamparski Jason LaVeris Jeff Kravitz Photo Illustration by Aly Lim